Sitting in a dingy corner of her one-room house, 15-year-old Keerthana, a student of a government school in Kodungaiyur in north Chennai, struggles to study for an hour and a half every evening. She has zeroed in on the corner spot for better signal reception.
"I am using a basic model phone for the conference call through which our teacher conducts lessons. There is a lot of disturbance in the line but I listen in keenly to make notes to study later," she says.
Keerthana says it is tough to concentrate and she has been calling her friends separately after the class to exchange notes and clarify doubts. "Half of them are unable to get through to the calls every day. So, we barely learn anything," she says.
Advertisement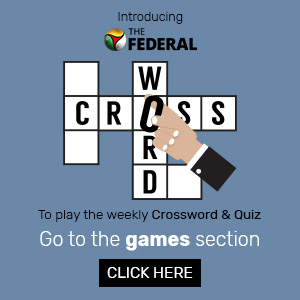 For first generation students like Keerthana who hail from lower-income groups, studying amid COVID-19 pandemic has been an arduous and discouraging experience. While some Corporation schools have begun online classes, a number of factors have made it difficult for them to participate in the process such as lack of proper gadgets, shortage of money for network and internet data.
In Tsunami Colony, a few kilometres away, Althaf M, a class 11 student, has made the terrace his study area for classes that will commence next week. A student of a government school nearby, Althaf has a smartphone that his father has agreed to leave at home for him to attend classes.
"But I have a younger brother too, who has just been promoted to class 10. He too will begin his lessons and we are wondering how we can share the phone and hope our schedules don't clash," he adds.
Digital divide is starker during COVID-19
Virgil D Sami, who runs Arunodhaya, an NGO for street children, says that technology is not just inaccessible for children living in squalors, but also of little use.
"They have to borrow smartphones from others — neighbours or friends — and pay data charges and look for a suitable place to sit and attend the class. In many homes, there are at least six members living in a tiny space and there is a TV blaring, and sometimes, there is no signal. They cannot come on the streets and study because of COVID-19," she adds.
A survey done by the group in pockets of north Chennai showed that among 150 students of class 10 who were preparing for the board exams that eventually got cancelled, about 66 had online classes but only 28 could attend while the rest couldn't.
The most common reason was not having access to a separate phone besides factors like unable to recharge, no app on phone and lack of signal.
The same study revealed that while 78% students in private schools had online classes, the attendance percentage was lower for government-aided schools at 20.2% and 58.4% for those in government schools.
PK Ilamaran, state president, Tamil Nadu Teachers Association, says that while Corporation schools in the city have equipped students in class 10 with smartphones, the lack of such facilities for children in other schools can be traumatising for them.
"They are all going to be appearing for common examinations next year. Students in government schools without such facilities are at a disadvantage and it can impact them psychologically," he says.
That's exactly what's happening to Madhan P, a class 10 student who has moved three homes in the last three months, as his father, an auto driver, has been unable to pay rent due to loss of livelihood in lockdown and rues not being able to attend online lessons.
"I am a good student and I was feeling bad that I couldn't revise or clear doubts with teachers since we stopped going to school in March. I have one basic phone which is at home, while my father takes his phone outside. If exams were held, I would have failed for sure and I probably would have had to drop out of school."
Reaching out to resolve issues
However, some schools like Vignesh Sri Renga Matriculation Higher Secondary School in Srirangam in Trichy have managed to bridge the gap between the digital-haves and have-nots.
Girija Ranganthan, school coordinator, says they have been reaching out to parents of children who are mostly from the lower income group to understand problems faced with holding classes on Google Meet.
The World Record of "Largest Online Skill Building Class" is achieved by Namrata Biyani from Indore (Madhya Pradesh) India on 1st June 2020.
She conducted Online Skill Building Class for decision making on Zoom App with 700 students for 1 hour
Full Story : https://t.co/K9hM9xBTS4 pic.twitter.com/RAnMBE50Uo

— International Book of Records (@ibrecord) June 16, 2020
"They have had issues like not having a smartphone or problems with spending on data or parents being unable to comprehend the functioning of the app. We have been personally assisting parents to understand the process. For those who cannot afford to spend on data, we have decided to go for Google Suite to give them access."
Girija notes that having online sessions for all classes had inherent issues like lack of enough instruments in case of two siblings in a home with just one smartphone. "We ensure that in such cases, the schedules do not clash."
Yet, the issue with some not possessing smartphones and thus being left out persists.
"We are still working on it and will resolve it at the earliest. A positive outcome of this exercise of online classes is that parents are appreciative of the efforts being put in by the school and teachers. They are extremely proactive with their children's studies," she says.
Not a smooth ride for digital haves
Everyday, Chitra R, a teacher from a private CBSE school in Chennai, gets calls from parents about the lessons she has sent to her students through email.
From taking English lessons online for classes 3 to 5, the school has evolved a system where the notes and classes are recorded and sent to the students by mail.
"The problem here is that there are eight sections in each class with 40 students in each section. We were initially doing WhatsApp lessons and later decided to email the notes to all of them. Only half the students in the mailing list receive them while the rest have to turn to their classmates to get the lessons separately," she says.
She adds that the system gives them time to study on their own, without having to go through the rush of everyday lessons at a particular time.
"However, they do have an issue with taking printouts of the exercises which have to be completed and submitted when the school reopens," she says.
For students like Jennifer (name changed), a Class 9 student, making notes and clarifying doubts during online classes have been stressful.
"During the 40-minute class, I cannot interrupt to ask doubts because my teacher doesn't encourage it. It is also difficult to concentrate, staring at the screen without a break for that long."
That is a concern for parents like Geeta (name changed), who has three children logging on to online classes — the constant exposure to the screen.
"We had reached out to the school to conduct lessons for about 30 minutes to begin with. I fear if it might affect their eyes or lead to a headache because there is just a 10 minute break between the classes that last for over three hours," she says.
Shifting online completely without thought and planning have prompted child rights activists to ask schools to reconsider the means adopted. Andrew Sesuraj, project director, Loyola Knowledge Hub for Excellence in Child Protection, says, "The teacher cannot be re-enacting the classroom setup by talking out aloud to students for long periods. It is not just drab, but also an ineffective way of communication. They should come up with more innovative ways by using technology to beat the monotony."
But schools like Vignesh Sri Renga Matriculation have had their teachers trained for a week and a careful plan was made in association with the class teachers for various sections.
"We have one teacher manning the class, watching if the students logged in can be seen on screen and moderating the class, while the other teacher conducts lessons. They have also been trained to use slides that are shared with the students on screen, to keep them engaged."
For those who have been investing and upgrading technology for years now, the transition from classrooms to e-learning has been smooth.
Ekta Surana, trustee of SJT Surana Jain Vidyalaya, says, "Surana school is completely technology integrated. For more than a decade, our students have learnt computer applications, robotics, coding, artificial intelligence, multimedia presentation, etc. Therefore when the schools were asked to shut down unexpectedly, neither the staff nor students felt threatened. The transition to online teaching was smooth and natural. We are conducting all subjects from UKG to Class 12 without a hitch. Children are enjoying the classes, and promptly submitting all assignments."