Tamil cinema never had an aversion to make depressing films, especially of life struggles involving siblings. Such films made viewers melt and shed copious amounts of tears. Pasamalar (Flower of Love) in 1961, starring Sivaji Ganesan, Gemini Ganesan and Savithri, drew a large female audience to cinemas, following which many began to consider Sivaji Ganesan as their brother.
Almost 20 years later, in 1979, Aarilirunthu Arubathu Varai (From Six to Sixty) had Rajinikanth essaying the role of an elder brother wrought with all kinds of troubles. And he did justice to it, filling each and every frame with heart-wrenching sadness over his inability to keep his siblings and his family happy.
As the protagonist, Rajinikanth did not play a hero as expected of him, as one who would dance and fight. With just one fight scene and a dream song, he brought out a character that the audience could associated with in real life. And the several close-up shots helped him evince the sadness, even during romantic scenes. For Rajinikanth, it was a step higher in his career.
Advertisement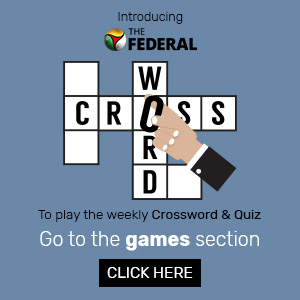 Unlike Kamal Hassan, Rajinikanth had started his career as a villain. Again, a villain was stereotyped. He should rape and fight. But Rajinikanth brought a different shade to this role. Instead of raping and getting into fisticuffs, he brought out scenes where his thoughts were villanious and developed a certain kind of charm in such roles. Films like Aboorva Raagangal (1975), Moondru Mudichu (1976), Bhuvana Oru Kelvikkuri (1977), 16 Vayathinile (1977) and Aadi Puli Aattam (1977) did the job.
From there, he went on to play second fiddle to the hero, (the main hero was mostly Kamal) and later. It was only in 1978 that he started playing the main lead, in the film Bairavi. He was given the title Superstar in this movie, which went on to become his moniker later on. As a hero, he was successful with films like Mullum Malarum, Priya and Dharma Yuddham, and became a star. But, he still needed to prove his mettle as an actor.
[Rajini dialogues — Muthu (1995) "No one knows how and when I will come, but I will come at the right time."]
Aarilirunthu Arubathu Varai, directed by SP Muthuraman, helped him do just that. Many would be surprised to know that Muthuraman went on to earn a name in commercial filmmaking, espcially with Rajinikanth. The other surprise was that Rajinikanth initially had doubts over the story, on whether there were such siblings in real life who did not understand their brother's difficulties?
"I and Panchu Arunachalam, who wrote the script and dialogues, requested Rajinikanth that we shoot the film for 5,000 feet (of film reel). Then we can see a rush (first footage). If Rajinikanth did not like the film, we can drop it. Rajinikanth accepted. We did a rush. Satisfied, Rajinikanth gave his soul to the film. What followed was history," Muthuraman tells The Federal.
The film had a straight script. A well-off family ends up on the street one night after the death of a drunkard father. The eldest son, Santhanam, (who grows up to be Rajinikanth) takes up a job in the printing press, where his father had worked earlier, and takes care of his siblings, two brothers and a sister.
Santhanam gives them his all and expects nothing from them, but kindness. But his siblings always tend to hurt him without understanding his financial struggles. He gets married on the promise of a dowry which he plans to use for his sister's wedding. But as they do well in life, the siblings move away from him and treat him like a distant relative.
As time passes, Santhanam, his wife Lakshmi (Phataphat Jayalakshmi) and two children face more hardships as he is sacked from his job. Unable to pay rent, he moves to a slum, where he loses his wife in a fire accident.
Amid the troubles and turbulence, he develops an interest in writing and one day, his works get published as a book and he becomes famous. He is honoured with awards and becomes rich. The siblings who left him at a time of penury, start flocking to him. Finally, Santhanam dies at 60.
[Basha (1995) "If I have spoken once, it's meant like a 100 times."]
The film brought many new ideas which were revolutionary at the time. The concept of narrating a man's life from the age of 6 to 60, was itself a new thing to Kollywood then. Rajinikanth being mocked in his office by a comedian like Suruli Rajan, him failing in romance and yet not taking revenge, and most of all, facing the rant of his siblings; add to all these the loss of his wife, whom he has grown to love — this was one film where the hero is faced with all kinds of troubles.
Actor Cho Ramasamy, who had then started his own magazine Thuglak, played Rajinikanth's friend and also as an editor of the magazine.
"The friendship between Rajinikanth and Cho, started there. They continued it in their real life too," said Muthuraman.
With music scored by Ilayaraja, the film was released to critical acclaim and it is celebrating its 40th anniversary this year.
On his 69th birthday, the film helps gain a perspective on Rajinikanth's journey in the film world, as to how he has distanced himself from doing such down-to-earth scripts and has been delivering punch dialogue-laced commercial films.
[Arunachalam (1997) "God directs, Arunachalam ensures it's done. (After bell) He has said."]
Talking to The Federal, director Muthuraman stresses he still has his directorial vigour even at the age of 84.
"I am the first son of my family. Likewise, Panchu was also the eldest son of his family. So, we know the responsibilities of an eldest son and how he will be treated by his siblings. Those experiences helped us to make Rajinikanth understand that this was not a fiction but a real life," he says.
The first film Rajinikanth and Muthuraman came together was Bhuvana Oru Kelvikkuri (Bhuvana is a question mark, 1977). The film was based on writer Maharishi's novel of the same title.
"Panchu made a contradictory thing in this film. He gave a negative shade to (actor) Sivakumar who until then had acted only as hero and gave a positive shade to Rajinikanth who until then acted only as a villain. That attracted the audience. Panchu gave punch dialogues to Rajinikanth even then," he says.
In the initial years, Rajinikanth had difficulty speaking Tamil. So the directors made him speak two or three lines of the dialogue and give an interval, then shoot again, with Rajinikanth speaking the remaining lines, Muthuraman added.
[Padayappa (1999) "My way is unique!"]
The actor-director friendship that started with that film made it possible for Muthuraman to direct 25 Rajinikanth films, the most for any director.
Muthuraman attributes it to the understanding they have between each other. "We don't have any ego between us. If we have differences of opinion, we both speak openly," he says.
Rajinikanth even went on to call Muthuraman his second brother, after his brother Sathyanarayana who is in Bengaluru. "It shows his magnanimity. He (Rajinikanth) is such a simple person," he says.
Once, while shooting Raanuva Veeran (Soldier), a shot had to be taken in a rice mill. Due to some dispute, the owner refused the shoot.
"I asked Rajinikanth to take a rest and went to attend to the dispute. I was shocked when I returned and saw Rajinikanth was sleeping on rice sacks. I asked him why he did not even ask for a bed. He said before working as a bus conductor, he worked as a daily wage labourer moving rice sacks from a godown to a lorry, so he was used to the uncomfortableness," Muthukumaran recalled, adding that he followed such simplicity even after becoming a star.
During the shooting of Sivaji, he rejected the appeal to have a separate caravan while other actors were given one. "He knows to act before the camera but not behind the camera," notes Muthuraman.
[Sivaji (2007) "Pigs come in groups. Lion treads alone."]
K Balachander, who introduced Rajinikanth to films, used to say that though he was the founder of two diamonds — Kamal Haasan and Rajinikanth — it was Muthuraman who made them shine. Muthuraman used to call Kamal a Vingyani (scientist) and Rajinikanth a Meignani (wisest).
"Because Kamal always wanted that we should present newer ideas and elevate the audience to our level. But Rajinikanth always wanted to go with the flow of people's wishes," he says.
That's why, despite coming from an atheist background, Muthuraman was ready to direct Sri Raghavendra, based on the life of Hindu saint Raghavendra Swami.
"Rajinikanth always used to study spiritual books. During film breaks, he often shared his opinions about spirituality with me. But I had a doubt whether people will accept Rajinikanth in the role of a saint, since they were used to seeing Rajinikanth in commercial roles. So I initially rejected the offer of directing the film. However, Balachander, who produced the film and Rajinikanth, compelled me to direct it and somehow it came out well," Muthuraman says.
When The Federal asked whether spirituality will help Rajinikanth in politics, Muthuraman folds his hands in a prayerful way and says, "Please". He has been trying to avoid this question for the last six months.
But before signing off, he makes an observation. "Rajinikanth is used to getting angry quickly. He is always in some kind of tension. If he gets rid of them, he will shine more."