He smiled, she nodded. It was Abha Das's first day at B.Barooah college in Assam's Guwahati. The pair of hazel eyes that smiled at Abha belonged to Nayan Sarmah, her senior in political science department. The year was 1998. As a group of 'seniors' waited for the 'freshers' to get 'introduced' to, a so-called ritual about which Abha was warned of by her cousins as ragging, it was Nayan who had stepped forward and stopped two boys from the group. "Taik jabo de (let her go)." Those three words changed the meaning of college life and fear of ragging for Abha. Three months later, Abha and Nayan became the most talked-about lovebirds on campus.
For Abha, Nayan had all those qualities she was looking for in her ideal partner — liberal, logical, egalitarian. By the time Nayan finished his postgraduation and was preparing for civil services, the question of marriage crept into their relationship. Abha had broached the subject. That was when the two parted ways. But Abha never blamed Nayan, who told her he needs to settle down in life first. Moreover, even an engagement, which would have bought Abha some more time from her family, was out of question since an otherwise-rebellious Nayan "felt obligated to abide by his family's only wish while choosing a life partner — an Assamese Brahmin girl".
"He couldn't upset his parents. His family, he said, always stood by his radical choices. After Class 12 (science), he chose to study political science. His parents, both doctors, never stopped him. He often used to bring his Muslim friends home and stay over at theirs. His parents were cool with everything. But marriage to a non-Assamese, non-Brahmin would have meant hurting their feelings," Abha says.
Advertisement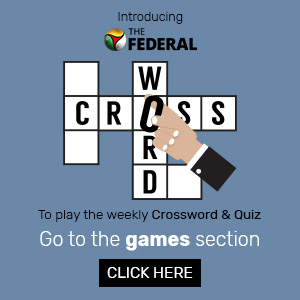 Among India's many progressive-talking educated Indians who claim to be above caste, creed and religion, the dilemma of marrying against their parents' wishes often leads to their unmasking. "This ruse of hurting parents comes handy. Because it helps give the impression that 'it [caste/religion] doesn't matter to me, but you see, I can't hurt my parents'," says Nivedita, who likes to go by her first name to avoid giving caste-fixated Indians the joy of figuring out her caste from her second name. Nivedita is a lecturer in a junior college in Guwahati.
"It's very easy and common for 'elite egalitarians' to talk about social justice but they hardly do anything to break the age-old social order. If anything, they perpetuate it further," she insists. Nivedita likes to call them closet casteists.
Meet the closet casteists
Caste-based discrimination is deeper than just blatant intolerant behaviour towards people who upper caste Indians think are inferior to them. While the regular casteists wear their prejudice on their sleeves against Dalits, tribals, Muslims and other marginalised genders, their more refined versions hide it under a cloak of development and merit.
Caste-based discrimination is present in all institutions — from marriage, education, job market and everyday living. The upper castes, as a result of their lineage, continue to dominate the narrative and opportunities. It becomes impossible to breach the social network which exists as a result of caste and kinship.
An example of caste in the corporate sector is a study by IIM-Bangalore which says that a large percentage of mergers and acquisitions in India occur between businesses whose directors belong to the same caste group. The research suggested the dominance of a "bias for the familiar".
Talking about such existing caste-monopoly, 28-year-old Ritvika Mandal says it exists across all sectors. "However, it would have been less frustrating had the upper caste elites stopped justifying their bias with talks of merit."
The growing opposition to reservation for the marginalised in India is based on the fallacious argument that it overlooks merit and hence, results in inefficiency. Most upper castes claim that after decades of reservation, the trend has reversed with backward class elites having gained political and/or economic power while upper castes have been reduced to the economically disadvantaged.
However, what they ignore is that Dalits, Adivasis and other marginalised groups across rural and urban India are still not allowed to eat, pray, love, work and live the way upper castes do.
What could be the justification for a temple cleaning the premises and washing its idol after a Dalit Chief Minister Jitan Ram Manjhi visited it (2014, Bihar)? Or why does the upper caste feel infuriated to see a Dalit groom riding a horse even in 2019 (Gujarat)?
There is no guarantee that Dalits and Adivasis won't face discrimination even if they are well-off or educated. "SCs/STs who manage to break free of the shackles continue to face discrimination. Dr Payal Tadvi and Rohith Vemula were just two of the many victims," says Ritvika.
Nivedita blames Hinduvta supremacy for emboldening the bigoted casteists. "This is the toll of Hindu nationalism. Now people feel encouraged to openly endorse various forms of caste-based discrimination and violence," she adds.
The BJP is playing a very dangerous game. "On the one hand, it claims that PM Modi has finished caste and it will not be a factor in future elections. On the other, it announced 10 per cent quota for economically backward upper caste just months before the elections," says Nivedita.
On May 23, Modi, in his victory speech, claimed that he has finished caste and now only two castes are left — the poor and those who want to remove poverty. This, in other words, was a blatant refusal to acknowledge the continuation of caste-related violence by upper caste Hindus.
While he claimed caste will not be a factor in future elections, in reality, it was as much a part of the BJP's poll strategy in the 2019 election as of other parties. The only difference is the BJP created its new caste equation.
Interestingly, Modi himself says that he belongs to a backward caste. He turned chaiwala and chowkidar, as academic and social scientist Kancha Ilaiah Shepherd says, into metaphors to establish his OBC-ness and claim suffering.
Various post-poll analyses further suggest that the BJP won the polls using its own social re-engineering.
According to this report, the BJP's social engineering was more lethal than that of the mahagathbandhan in Uttar Pradesh. The party managed to consolidate the support of non-Jatav Dalits, non-Yadav OBCs, Jats and upper castes to return to power. It got 59 per cent of the total vote share in the state.
In an analysis in The Indian Express, Christophe Jaffrelot and Gilles Verniers decoded the election results and came to the conclusion that the last decade has seen the return of the upper castes in the Lok Sabha and the erosion of OBC representation.
"The large number of upper caste candidates the BJP fielded is a reflection of this strategy. Out of its 199 Hindi belt candidates, 88 were from upper castes this year."
In a 2018 report, The Print analysed 1,000 BJP leaders and found that the party is dominated by upper castes "with a far less proportion of backward castes and negligible representation of SCs, STs and other minorities" — basically, a "Brahmin-Baniya club".
According to Bezwada Wilson, national convener of human rights organisation Safai Karmachari Andolan, BJP has always been against reservation for SC/ST but just before the elections it announced 10% quota for economically backward upper caste. The basis of reservation was historical inequality and underrepresentation, not poverty.
"The upper castes are already adequately represented. Reservation is not a poverty alleviation programme. For the economically poor, they should design a separate programme, and not reservation," Wilson told The Federal.
Simply put, all this goes on to show that, for the BJP, strategies like asking for votes on 10 per cent reservation to upper castes is "justified" and should be seen as "development plank" but talking about representation of the marginalised is "casteist".
Denial and caste bubble
While denial of caste discrimination has been going on for long, things seems to be changing in 'new' India. Suddenly, the closet casteists seem to have gained the confidence to come out.
The trend appears in line with crime figures, which have shown that caste violence has increased under BJP rule.
The 2018 Annual Report on International Religious Freedom released by US Secretary of State Mike Pompeo last week said Hindu groups had used "violence, intimidation, and harassment against Muslims and low-caste Dalits in 2017 to force a religion-based national identity".
Of course, the Modi government has refuted this. On the contrary, it insisted that foreign governments have no right to question India on religious freedom.
There are more damning evidence, if only the government is willing not to brush them aside.
According to Amnesty India, 65% of all hate crimes committed in India are against Dalits. What's more, in 83% of the cases of sexual violence, Dalit women were the primary victims.
An IndiaSpend analysis of National Crime Records Bureau data shows that over the decade to 2016, crime rate against Dalits has gone up 25% — from 16.3 crimes per 100,000 Dalits reported in 2006, to 20.3 crimes in 2016 — while cases pending police investigation has risen by 99%.
While upper caste Indians don't acknowledge their caste privileges, intimidation and harassment of the marginalised in 'new India' have found a new collaborator in digital freedom.
The upper castes' hate against Dalits and the marginalised follows a pattern in which online tirade spirals into violent actions. According to a recent study, 40% of all casteist hate speech on Facebook India is "preoccupied with India's affirmative action policy, known as reservation".
The research study — "Facebook India: Towards The Tipping Point of Violence Caste and Religious Hate Speech" — says this type of hate content on Facebook is mainly directed against Dalits and Adivasis with casteist slurs, derision of caste-based menial labour, anti-Ambedkarite and anti-inter-caste relationship posts.
Back in Guwahati, Abha claims she understands the mentality behind the "spurt in privileged Indians unloading their anger online" very well. Her social media feeds (because of the pool of common friends) often takes her to posts by Nayan.
"He couldn't crack any of the civil service exams, including the state civils, even after numerous attempts. This seems to have changed his outlook completely. In recent years, I saw him mostly venting his angst against reservation. But the announcement of 10% quota for EWS upper castes seems to have revived his faith in social justice."
Failing to clear his civils, Nayan finally settled down for a private company job and met his wife — a Bengali woman. "I couldn't believe my ears when I first heard that. A non-Assamese and that too Bengali [Assam has a history of bitterness between Assamese and Bengali inhabitants of the state]. But it made sense when I came to know her second name — Chakraborty, a Brahmin," Abha smiles.
(Some names have been changed to protect the privacy of individuals.)