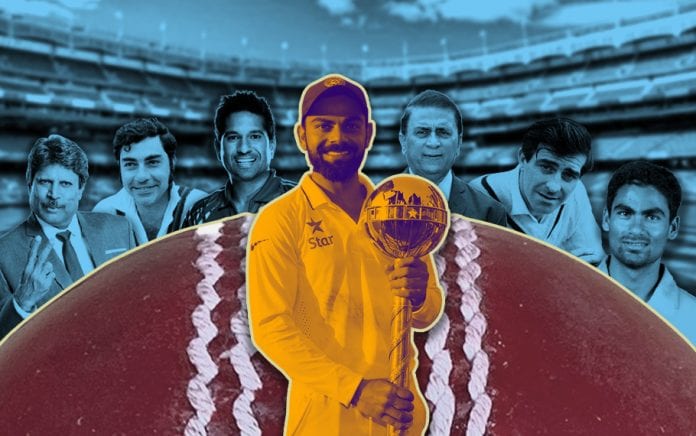 Slow and steady wins the race. The famous saying could well signify the growth of Indian cricket into a powerhouse that it is today. It took about 300 years for India to be counted among the greatest cricketing nations since the game was introduced to India by the British in 1721.
Cut to 2019, with Virat Kohli & Co. steamrolling South Africa 3-0 in the recent three-match Test series and the BCCI having established itself as one of the important members of ICC, India is on top of the world, like never.
Besides being a two-time World Cup champion and winning T20 World Cup and Champions Trophy titles, Indian batsmen and bowlers have rewritten record books and made legends of themselves.
Advertisement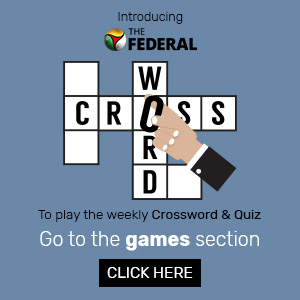 Indians are also among the top paid cricketers, even ranking among the richest sportspersons in the world, as per Forbes' list. The country also has the most number of cricket stadiums in the world, 52, which offer the best infrastructure. With the massive audience to cheer, in stadia and via broadcast, India has everything a cricketer would want.
But it was not a dream that India woke up to one fine night. There was a time when India was looked down upon. Foreign players hated touring India for Test series. They came once in 12 years or 8 years. And imported their own food and beer. They looked at India as a third world country which did not have proper grounds, and was not considered a mainstream team even though Sunil Gavaskar and Kapil Dev made solid exploits.
English players were reluctant to tour India. Cricket legend the late Fred Trueman refused to play in India when the Brits travelled in 1962 and 1964. In the 1970s and 80s, Australia toured once in 10 years to play in the sub-continent. There was a time when even the Zimbabwe cricket team postponed their fixtures.
"Alan Border's Australia, ahead of touring India in 1986, had visited to see if arrangements were made according to their standards," veteran cricket journalist Ayaz Memon recalled in a telephonic conversation with The Federal.
This came even though India had in 1983 upstaged West Indies to lift the World Cup.
"Despite India turning the world upside down with an outstanding display in the quadrennial event in 1983, there were refusals from teams and players to travel to India and believe that the country has grown stronger," says Memon.
"In the 1990s, when the economy stabilised, India got the attention of other countries. We got the broadcasting rights for the World Cup matches in the 1990s and Sachin Tendulkar becoming the richest cricketer in the world in 1996 became major turnarounds for Indian cricket," the veteran journalist adds.
Apprehensions continued even after that for some foreign players. Australian legendary leg spinner, Shane Warne had couriered his food from home as he couldn't take the exotic food of Madras.
"There was a time when players were apprehensive to come to India to play. They complained about the food, about the infrastructure and so on and so forth," recalls Wasim Jaffer, who played for India in 2000 and is the highest run scorer in Ranji Trophy.
"As far as I remember, Shane Warne didn't like the food at Grand Chola in Madras when Australia toured India in 1998. He couriered his food from the Kangaroo land," says Jaffer, who is now the batting coach for Bangladesh.
1983: The turning point
Kapil Dev, the Indian skipper who lifted the World Cup in 1983, became a ray of hope. Ahead of the tournament in England, the India team had left the shores without any expectation, as in previous editions, they could only defeat the rookie East Africans.
According to then-opener Krisnamachari Srikkanth, "We never expected to be the world champions, when we took off from India. In fact, my flight was from Bombay to New York with just a stopover in London."
"Kapil Dev said we should fight for this World Cup and the whole team was like: 'Are you crazy?' But paaji's (Kapil) self-belief won us the prestigious Cup. That was the day Indian cricket had the first transition and that's when India was put up on a pedestal," the former batsman from Chennai notes.
But that was not enough, argues Arshad Ayub, who played 32 ODIs and 13 Tests for India between 1986 and 1990.
Show me the money
"Yes, becoming world champions for the first time got India respect. But there was no money. There were no sponsors for the matches India played. To be precise, there were no spectators in the stadiums," the 61-year-old former cricketer remembers.
The second transition happened as Indian companies started becoming sponsors. Reliance Industries sponsored the 1987 World Cup trophy while ITC's Wills brand did it for 1996 while several others came in as co-sponsors.
Along with this, Indian players also started endorsements. Sachin Tendulkar saying 'Boost is the secret of my energy… our energy,' with an ear-to-ear smile, in his husky voice, might have been the most prominent one. But Farokh Engineer was the first Indian cricketer to sign a deal with Brylcreem in 1967 and Kapil Dev was roped in by Boost for an ad way back in 1984.
But these were far and few. Individual performances were not enough for companies to rope in players. India also had to grow stronger financially to make a place on the map of cricketing world.
"Indian cricketers tried to turn marketers' heads their way with their belligerent innings. But marketers saw the country's talent only when the economy got stabilised in 1990s due to which a couple of MNCs agreed to be title sponsors. That's when Indian cricketers started hogging the limelight," Ayub says.
Grooming the young
Around this time, the Board of Control of Cricket started focussing on domestic cricket and Under 19 tournaments.
A key person in this scheme of things was Jagmohan Dalmiya, who changed the way cricket was administered in the world. Juggling roles of BCCI secretary, president and the ICC president, he focused on building a young crop of players who would become dependable in the future.
As a result of this, India won the Under-19 World Cup in 2000 for the first time under the captaincy of Mohammad Kaif. Yuvraj Singh was adjudged Player of the Tournament. Both went on to play for the senior team and the quadrennial event gained prominence.
Then-captain Sourav Ganguly (now BCCI president) harnessed the youngsters and took India to the brinks of winning a second World Cup in 2003. Under him, India stopped a losing streak abroad and began not to be taken lightly.
T20 mania
As gears shifted in the Indian dressing room, the ICC opened up experimentation, introducing a 20-over format of the game. Although India initially were reluctant, it shed its inhibitions as a young team under MS Dhoni went on to win the first T20 World Cup, beating archrivals Pakistan in the finals. There was no turning back.
Enter Lalit Modi, with the T-20 Indian Premier League (IPL), visioned on the scale of football's English Premier League (EPL). Money poured in and there was no stopping for the BCCI.
"The Indian Premier League has given wings to the cricketing fraternity in the country. Things panned out in a better way as the sport governance became structured in the country," explains Arshad Ayub, former president of Hyderabad Cricket Association.
"IPL became the supporting bridge between talented young cricketers and the senior Indian team. Spectators also flocked in the thousands to see the high-octane contests. The Indian economy has grown leaps and bounds as foreign companies started sponsoring and providing balls," said the former president of Hyderabad Cricket Association Arshad Ayub.
When it started, IPL's broadcasting rights holders had 12,744 10-second ad spots available for advertisers and this has increased 14 times in the 12th season of IPL in 2019, according to a report in Economic Times.
The BCCI has sold its global broadcasting rights in 2008 to Sony Entertainment Television (SET) for a whopping $918 million. The whole world had started watching the star-studded 50-day league.
"We used to play for ₹5,000 per Test match and ₹2,000 for an ODI in 1987. Now, the IPL provides the platform of ₹1 crore for a talented youngster. The league has become the torchbearer for T20 tournaments in other foreign countries as well," says Arshad.
Also, on the ground, Dhoni proved his prowess with his spectacular decision-making skills which made him a true leader, he says.
The 2011 World Cup victory was a sort of culmination for Indian cricket.
Now, Virat Kohli's men, with its consistent conquests on fields and on record books, have their sights on complete dominion across the world, something unimaginable a few decades back.
Early this year, India broke a slew of records in Australia, South Africa and New Zealand. It won Test series in Australia after 28 years and bagged their first Test series victory in New Zealand. Kohli and Rohit Sharma, on the personal front, have been leading a run riot, while Jaspirt Bumrah and Ravindra Jadeja have made to the top of bowling and all-rounder rankings.
On the other hand, five-time world champions Australia have been losing ground, on and off the field. Its board Cricket Australia has slipped to the fifth position among top earning boards, as India leads with approximately ₹1,200 crore annual turnover.
Indian cricket has surely become a powerhouse of sport. Now, youngsters from abroad are getting trained in cricket academies located in various cities in India. Foreign teams can't avoid India, especially if they have to make a mark.