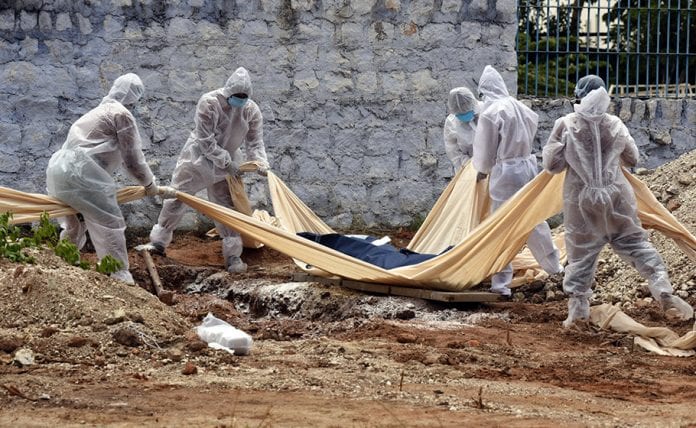 A fortnight ago, as 48-year-old Muthukannan drifted off to sleep after a hard day's work, an urgent knock at his door woke him up. It was 2 in the night. A friend from work wanted Muthukannan to come and help him bury a COVID-19 victim. Muthukannan found it strange that the burial couldn't wait till morning. But just as they reached the hospital from where the body was supposed to be shifted to the burial ground, Muthkannan fell into a deep trench that was possibly dug to bury a COVID-19 victim.
"But why was a trench dug here in the hospital?" Muthukannan screamed in desperation. However, his voice didn't reach his friend or anyone else. Soon, his cries for help too got muffled behind his face shield. But that was not supposed to happen. He tried one more time to scream for help. And then, of course, he woke up and realised it was a bad dream and everything was okay. "Well, not exactly okay, but we have to be okay with everything that's happening around us," Muthukannan tells The Federal and adds that this wasn't the only such nightmare that punctuates his sleep these days.
At the burial ground in Chennai where Muthukannan has dug several graves in the pre-corona days, it's the sight of sealed bodies in plastic bags that haunts his sleep the most these days. "The bodies just keep coming. It was never an easy sight to watch dead people being laid to rest in normal circumstances. But COVID-19 has made it even more difficult. Family members are not even allowed to touch their loved ones one last time," says Muthukannan, who, along with other workers, mostly stands some feet away from the grave as they oversee the burial process.
Advertisement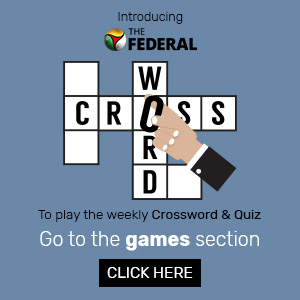 "We don't dig the graves as JCB machines [earthmovers] are used since COVID-19 cases must be buried at a depth of 12 feet [as per WHO guideline]. Even as the body is lowered into the ground, we mostly take help from the volunteers and tell them how to place it," he explains the process. A similar process is followed in cremation grounds.
When the bodies of COVID-19 victims began to arrive initially, "someone from the authority" instructed Muthukannan and others at the burial ground on how to handle the bodies. "We were told the bodies will be sealed and asked not to touch them directly. Instructions were given about precautions like washing hands, using masks, gloves and protective gear, and ensuring that there are no crowds at the graveyard."
COVID-19 has infected more than 11.5 lakh Indians and killed more than 28,000, exposing a fractured health care system. In Tamil Nadu, nearly 2,600 people have died of the novel coronavirus. The local bodies in every district have appointed people to work in corporation crematoriums and burial grounds.
Even then, Muthukannan, says they remain busy almost all days due to the lack of manpower.
Overburdened workers
"There is a need for more workers as relatives can't be involved in the process. Even if the relatives come, they are allowed to watch the funeral only from a distance. Earlier, relatives (or a hearse operator) used to bring the body and after performing all the rituals they would help us in lowering the body to the ground."
According to Centre's guidelines, funerals are limited to 20 or fewer attendees to prevent the spread of the virus. The guidelines also prohibit embalming or bathing the corpse of a COVID-19 victim and relatives are banned from hugging or kissing the body to avoid any risk of transmitting the virus.
Utterly shocked to see the deceased bodies of #Coronavirus victims wrapped in plastic & transported on JCBs & Tractors. They deserve respect & dignity even in death. Shame on @ysjagan Govt for this inhumane treatment of the mortal remains pic.twitter.com/BobjAdIZC8

— N Chandrababu Naidu #StayHomeSaveLives (@ncbn) June 26, 2020
"Now, corporation workers bring the bodies and we have to get additional people from nearby burial grounds to perform the rituals and give the dead a dignified send-off," Muthukannan adds.
Volunteers of some social and political organisations have been working to bury those who died of COVID-19 as their families are unable to perform the last rites on account of various factors.
Mohideen Ansari, South Chennai secretary of Popular Front of India, is one of them. Explaining the difficulties, Ansari says that they were initially scared of performing the last rites of COVID-19 victims for the fear of contracting the virus but later mustered courage after doctors helped train them in wearing the protective gear and avoiding direct contact with the bodies.
"Attending funerals on normal days itself was heartbreaking. Now it has become more traumatic."
Zainul, another PFI volunteer, prays to god every day and hopes that's the last such phone call.
Till death did 'em apart
"We had to step in since many family members were reluctant to conduct the final rites of people who died of COVID-19. Such situations change your perspective about life. Sometimes you lose faith in blood ties after seeing all this," Zainul feels.
Another volunteer, who didn't wish to be named, says the family members of a deceased waited five days for volunteers to receive the body from hospital.
"The person died of some other illness at the hospital and he was tested negative for COVID-19. Despite that the family members were reluctant to touch the body and perform the final rites. Finally, we went and took the body to the crematorium and performed the last rites while his family watched it from a distance."
BEWARE!
By chance, if you or your family members die because of COVID-19, this is how the BJP Govt. in Karnataka throws away your body with many others into a single pit!
This is the 'well-planned COVID management' that the Govt. talks about everyday in the media! pic.twitter.com/jwIfhrcjN1

— Janata Dal Secular (@JanataDal_S) June 30, 2020
The virus forced funeral rituals in India to undergo dramatic changes as many families refused to perform the last rites of their relatives over the fear of the spread of the virus. Many others, even when they wanted to, couldn't join the last rites of the deceased kin as they were either in home isolation or in quarantine.
"We need to look back and think about not only how we live, but also how we die. About personal relationships, human dignity, despair and hope. The departed need to know they are not alone, we are with them," the volunteer says.
As cases of coronavirus started spiralling out of control, several instances across the country were reported where in vehicle drivers and families refused to come forward to give the dead a dignified cremation or burial. This, despite medical experts saying that bodies handed over by hospitals in sealed bags will not cause the spread of the virus.
The Tamil Nadu government earlier issued an ordinance stating that any attempts to block the funeral or last rites of a person who died of the virus will be a criminal offence, inviting up to three years in prison.
The order had come after a surgeon in Chennai had to dig a grave for his colleague, Simon Hercules, who died of COVID-19 with the help of two ward boys at a cemetery.
The Madras High Court had taken up the case suo motu and observed that Dr Simon was deprived of his right to a dignified burial. Chief Minister Edappadi Palaniswami had assured the court that everyone who died of the disease will get a dignified funeral.
But things have changed in the past few weeks, says Ansari. "Because of the awareness created by the doctors and volunteers, the kin of the dead are not so scared or reluctant to get involved in the final rites. In the initial days, everyone feared contracting the virus."
But now family members of the deceased, Ansari says, seek their help in wearing the protective gears and are willing to join the volunteers while performing the final rites of their relatives.
The pandemic has brought another change in rituals involving the life's most sacred moments. Family members were forced to say final goodbyes to dying kin through windows or on video calls. Some families attended funerals on Zoom calls.
Twenty-seven-year-old Radhakrishnan (name changed) was in hospital after testing positive for COVID-19 in June, when he received the news of his mother's death. Both his parents were in home quarantine after Radhakrishnan tested positive.
"Even though she did not test positive for the virus, we were told she was supposed to be buried in accordance to COVID protocol as others in the family had tested positive," he tells The Federal.
None of the family members could be there for her funeral as they were all in quarantine. "I could not even see my mother one last time." Radhakrishnan though managed to see the last rites being performed by cremation workers of an NGO through a video call.
Common grief
"As the number of COVID-19 increased in the recent past, we have been swamped by requests to carry out final rites and are facing a manpower crunch since we too have to go on home quarantine for a week after performing the final rites," says Ansari.
Volunteers like Ansari claim they get calls from people of all religions. "We get calls from people of different faiths and we bury or cremate the bodies as per their customs," says Ashik, a spokesperson for Tamil Nadu Muslim Munnaetra Kazhagam (TMMK).
Even though the BJP and TMMK are political rivals, TMMK members did not mind helping the members of their ideological opponents. In Thanjavur district, the father-in-law of a BJP functionary died of COVID-19 recently and the family members reportedly sought the help of the TMMK volunteers to perform the final rites as they were in home quarantine.
"We do not see religion in this service," says Badusha, a TMMK volunteer in Thanjavur district. "It is time to forget our differences and unite in the fight against the virus."