The medieval Deccan is a region of geopolitical wonders. Over nearly 500 years, the region undertook some of the world's most stupendous architectural achievements and traded with the world to the point where it was considered among the global great superpowers. But only a few know about the history of the region and its rulers. Anirudh Kanisetti, author of the recently released book, Lords of the Deccan: Southern India from the Chalukyas to the Cholas, uses a range of historical and archaeological sources to show that the Chalukya and Rashtrakuta dynasties of the Deccan had a profound impact on shaping the history of the subcontinent.
The story begins in the 6th Century — decades after the collapse of the western Roman empire in Europe and only a few years after the disintegration of the Gupta empire in northern India — when the clan of Pulakeshin-1, the founder of Chalukya line, had set up their primary capital at the great fortified citadel of Vatapi (today's Badami in Karnataka) by 543 CE. In Lords of the Deccan, Kanisetti discusses how the Deccan innovated in the fields of culture, art, language, and trade, and how it influenced the trajectories of many modern Indian states. "The Deccan is a vast, unique and fascinating landmass that doesn't get its due in either Indian or global history. My interest in it started because I am Deccani myself and barely knew anything about it: I wanted to learn more about my motherland, and as I did, I wanted to tell its stories to the world," said Anirudh, while speaking about why he brought out a 471-page well-researched book on Deccan, the entire southern peninsula of India, south of the Narmada River.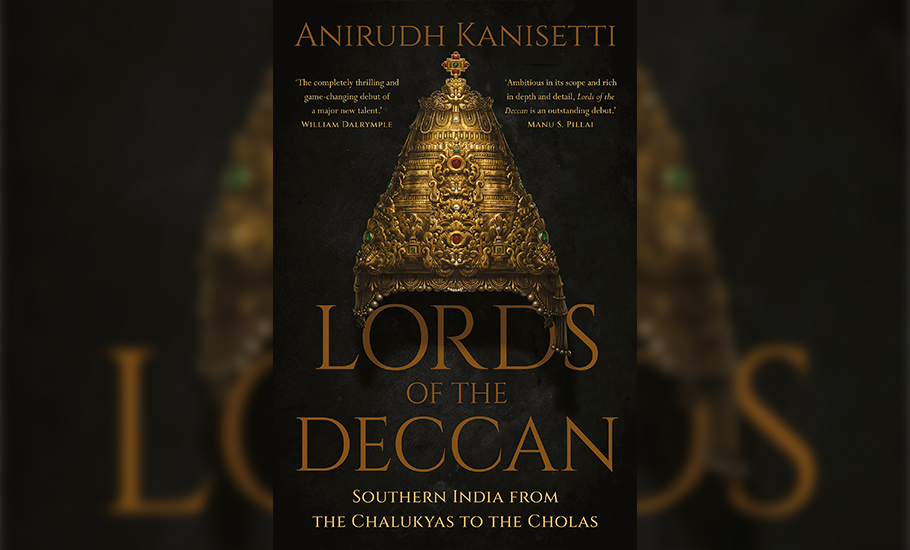 This region is very often thought of only as a bridge between north and south India but nothing could be farther from the truth. The Deccan is two-thirds the size of Iran and roughly the size of Germany, and is many times more populous. "It (Deccan) has been home to some of the most influential religions in human history, such as Virashaivism, as well as mighty empires such as those of the Chalukyas and Rashtrakutas, who were the direct predecessors of the Kakatiyas and other dynasties who are better known today. It has been deeply connected to global movements of people and ideas and has shaped India's history on its own terms. Between the 6th and the 12th century AD, it was the dominant power of the Indian subcontinent and directly influenced the way we all live today," he said.
To continue reading this article...
You have to be a Premium Subscriber
Start your subscription with a free trial
Enjoy unlimited Eighth column, archives and games on
thefederal.com and many more features.
You will also be supporting ethical and unbiased journalism.
plans start from Rs. 149