On one fine forenoon in 1993, four men stood inside the Chief Minister's office in the imposing Odisha Secretariat building in Bhubaneswar. Besides the then-chief minister, the maverick Biju Patnaik and his trusted principal secretary, Aurobindo Behera, the other two were an ordinary looking Chief Scientific Adviser to the Prime Minister and secretary, Defence Research and Development Organisation (DRDO), Dr APJ Abdul Kalam and his colleague, another scientist, RK Sahoo, who was later conferred AVSM before he retired as Major General. The important meeting lasted all of less than half an hour.
Kalam had gone through the Odisha bureaucracy for the Wheeler Island on the Bay of Bengal in Bhadrak district to build a missile testing facility. "Even after close to a year, nothing, no reply was coming from the Odisha government," recalls Sahoo.
Meanwhile, Kalam had appraised of it to the Prime Minister, PV Narasimha Rao, who gave the former a letter addressed to Patnaik. Seeking Patnaik's intervention, Kalam, armed with Rao's letter, had arrived in Bhubaneswar.
"As soon as we reached his office, the tall Biju Patnaikji walked up to the door and received Dr Kalam, I followed them. He seemed to be very fond of Dr Kalam, and addressed him as Dr. Saab," recalls Sahoo.
Himself an aviator par excellence, Patnaik had a great understanding of, and tremendous interest in, subjects like space science, engineering, technology. "He was familiar with Odisha's coastline, knew everything about it," Behera says.
During the meeting, Patnaik suggested that the Olive Ridley's at Gahiramatha — the world's largest rookery of the endangered Olive Ridley sea turtle — near the proposed site, should not be disturbed at all. Dr, Kalam promised to ensure that.
For Patnaik, China was the bigger challenge for India. Incidentally, it was he who was instrumental in the formation of Establishment 22. In fact, it was he who had mooted the idea of a Tibetan Guerrilla Force, comprising Khampa rebels, after the 1962 Chinese debacle.
The primary function of Establishment-22 was to conduct covert operations behind the Chinese lines in the event of another Indo-China war. They would infiltrate as guerrillas and destroy Chinese lines and communication; damage roads, airfields and radar installations; compel the Chinese to deploy a disproportionate force at rear security; create insurgency and rebellion in Tibet which would help the Indian army in engaging the Chinese at the border.
In the meeting, Patnaik suggested that Kalam and his scientists "should develop something like long range missiles which can target China". "I am not interested in fire crackers," he joked. And, then he asked, seriously, "Can you hit Beijing?"
"One day, we will fulfill your dream, sir," promised Kalam.
Latest missile tests
Interactive timeline graphic. Click on the arrow or year to progress.
Latest missile tests
Incidentally, Patnaik, having already received an invitation, was thinking of the trip to China, some days after the meeting.
As Sahoo handed over Rao's letter which he was holding, immediately Patnaik wrote on it, much to Kalam's joy, "Approved." The Odisha CM was also keen that Kalam's unit should develop a floating launch pad. In between the discussion, he also wrote on the map of the island that Kalam had spread on his table, "Allowed".
The story didn't end there.
The concerned bureaucrats were tasked to ensure that the island was transferred to the Defence Ministry in record quick time. "He understood things very quickly and once he's convinced, no power on earth could stop him from doing the job," Behera recalls.
The island, where the Integrated Test Range (ITR) has been developed and which Kalam has described as his 'theatre of action', was named as Wheeler Island, after an English commandant Lieutenant  Hugh Wheeler. In a fitting tribute to the legendary scientist, Biju Patnaik's chief minister son, Naveen Patnaik in 2015, renamed the outer Wheeler Island, as Dr. Abdul Kalam Island.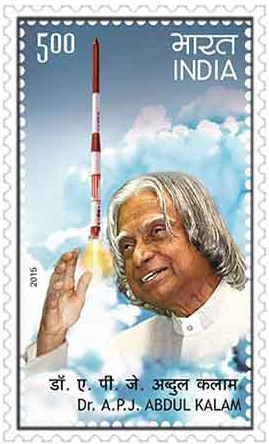 Man of action
Gen Sahoo, fondly cherishes the memories of his eleven years of association with Kalam. "Dr Kalam was the simplest person I have seen in my life. He was very cunning as well. He could get work done even from any gadha (donkey)," laughs Sahoo.
Sahoo has vivid memories of his first encounter with India's missile man. Before joining Kalam's team as a structural engineer, Sahoo met him in 1989. Kalam was the director of the Defence Research and Development Laboratory (DRDL), Hyderabad.  "He used to sit in the Research Centre Imarat (RCI)," remembers Sahoo.
As he was waiting with a few others, Kalam walked in and smiled at them. On finding out that the straps of his Hawaii slipper had broken, he politely requested an assistant if he could fix it by using a pin.
Soon, Sahoo and others followed the top scientist to his Imarat office. Inside the room, Sahoo found some chairs surrounding an egg shaped table on which at least fifty books were lying open. And much to his surprise, Kalam made Sahoo sit in 'the boss's chair'. He himself took another chair. "It not possible to describe in words how great an individual he was," says Sahoo.
At the ITR, Kalam and his team worked throughout the night, the younger ones only worked in the day. "For his core team, working for 20 hours a day was a normal routine. For us, day time was meant for sleeping and eating," says Sahoo.
Once, at 1.30 am, back from work, when Sahoo entered the officer's mess at Balasore, the landline was beeping. Those were pre-mobile phone days. Dr Kalam was at the other end. He had some difficulty as the security code didn't allow scientists to work beyond a certain time in the night.
"I went back, reached at 2 am. Dr Kalam was sitting on a low parapet, sipping tea from a use and throw cup. He was all smiles when I fixed the problem," Sahoo remembers nostalgically.
On another occasion, Sahoo recalls, in the middle of the night, Kalam set out on a boat ride with him and a few marine commandos into the long Wheeler Island. "Hours later, when we returned, we were completely wet," Sahoo says.
"Every moment with Dr Kalam was so precious. It was exciting, and enjoyable." Like the continuous 36-hour countdown leading to the launch of the Agni missile. "None of us blinked our eyes, even once," Sahoo says proudly.
Before he became the president of the country, Kalam had kept his words that he had given to Biju Patnaik.
Legend goes that it was Kalam who was responsible in ensuring that lights on the island were dimmed so that the baby turtles do not get lost by getting attracted to artificial lights and missile testing was restrained during the turtle-nesting season.
Kalam too had developed a bird sanctuary and a deer park which is a testimony to his love, passion and bond for birds and animals.
The ITR too has developed and empowered India with long range missiles which could hit Beijing as well as other places in China.
In the last few months, ITR is abuzz with activities as the Indo-China border tension continues to grow.