Married for over eight years, Mumbai-based Nupur, a chartered accountant, and her husband Nirmal (names changed) have been trying various ways to have a child.
After going through a cycle of in-vitro fertilisation treatment, Nupur became pregnant, but she suffered a miscarriage when she was two and a half months pregnant. Heartbroken, they decided to go for surrogacy last year.
The couple hired a surrogate mother in Anand, Gujarat, to have their baby. They even took a crash course on how to parent newborns without any assistance from family or nurses. Everything was going fine until COVID-19 hit the world. The lockdown meant that the couple could not move out.
Advertisement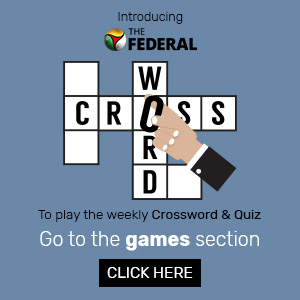 On April 26, they got the news that they have been blessed with a pair of twins — a boy and a girl. Their joy knew no bounds. Through a video call, they saw their babies, but were not content; they wanted to be with them and bring them home.
Nirmal says the wait was harrowing. "We only had a glimpse of the babies, a few minutes after they were born. We were restless about the wait getting longer. We wanted to be at the hospital at the time of delivery and learn about caring for the babies from the doctors," he says.
On May 19, 21 days after the babies were born, the couple availed an e-pass and went by car to Anand, and brought the babies home the same day. Nupur says they had picked everything that the children would need from Anand.
"Shops were not open here and we couldn't arrange anything — cots, clothes, etc. So, we picked all that they would need from the hospital and returned home. It was not an easy journey for us, as were both excited and scared. It was not possible to go in for a 14-day quarantine in Gujarat and we chose to leave the hospital immediately after receiving the babies. We were petrified thinking about how safe they were from the virus all the while we drove back," she says.
Now, she says her babies are born warriors. "They after all stayed without their parents for almost 21 days."
Nupur describes she had a lot of plans ahead of the children's birth. "I wanted to conduct a baby shower and have a small ritual at home when they arrived. But none of it could happen. We were sending home-made snacks and sweets for the (biological) mother in Anand, but since the courier services stopped we couldn't continue after February," she explains.
Moreover, not having family and friends around to share such a joyous moment is another bother for them.
"Our society has blocked outsiders from entering; our parents who live in the same city haven't been able to visit us. On my birthday on May 24, we chose to inform all those who called to wish me about the arrival of the babies," says Nupur.
New normal
COVID-19 has brought the world to its knees, and created a new normal for almost all. What used to be big fat Greek affairs have seen a minimalist, stick-to-essentials makeover, especially special moments in life, weddings, birth of newborns, or even normal phases of life, like a career leap.
Reni Auxiliya PW (43), an intrapreneur from Coimbatore, found herself in an unprecedented predicament. The brand builder who helps brands achieve growth milestones, was in Cochin in February for a family emergency, much before COVID-19 hit fever pitch in the state and across the country.
She had landed a new assignment at Wager, a private label manufacturer of sanitary napkins in Thrissur, Kerala. But before she could go back to Coimbatore and shift her belongings, the lockdown was announced.
What followed was a lesson on how minimalistic life could be plausible. Reni with her 16-year-old daughter Janice were stuck in a house which she took for rent for more than a month with literally nothing but basic survival stuff.
She says far from being overwhelmed, the period was actually relaxing. "I don't know who exactly to thank, but I think my frugal lifestyle in the last couple of years helped me enjoy this duration more comfortably. Keeping an empty house clean, washing minimum vessels and just a few clothes was so easy. It wasn't overwhelming. On the contrary, it was relaxing. Having a daughter with a matching mindset makes it all the more a fun ride," she adds.
Yet, she had another major issue — to shift her things from Coimbatore to Thrissur, without crossing the borders so that she did not have to undergo the mandatory 14-day quarantine, as she was paying rent for both the houses.
"One house had all my things without me and the other house had me without anything. My friends came as a huge relief at this time," says the woman who has handled brands like Momade and Playworkz.
"A close friend came up with the idea of how things can be shifted without me having to enter Coimbatore. He also helped me with permissions, essentials and transportation. Another friend took time off his work, spent hours packing all my things into a truck," she says.
Besides minimalist living, she also learnt another important aspect of life: "The relationships we build in life are extremely valuable and minimalistic living is bliss. Sometimes you can never return some favours which you receive from friends. I'm so grateful to my friends who helped me comfortably survive this duration and had my things reach me without my presence."
Virtual moments at baby birth
Ever since her baby bump had begun to show, Minu Mary Abraham heard most of her family and friends predicting a boy. However, her husband was sure that it would be a girl. So, on May 8, after a 12-hour labour at a hospital in her hometown in Mavelikara of Alappuzha district in Kerala, she couldn't wait to show the baby, a girl as he had predicted, to her husband.
But her husband, Jijo John, an IT employee was in Chennai, where they both work, and had gone there on March 22 on the last flight that operated before the total shutdown.
Since the beginning of lockdown till April end, it was an emotional rollercoaster, says Minu. "My husband took great care of me, from the time my pregnancy was confirmed. He was with me for the eight-week scan, anomaly scan and others, getting excited about the baby moving each time we went to the doctor."
"So, I was very upset that he was not by my side to welcome our daughter, Norah. From April end, it was clear that the lockdown was not going to end and that made us both emotional, but we didn't express it and my husband didn't want me to get affected by such thoughts," she says.
When both Kerala and Tamil Nadu opened their borders in the second week of May, Jijo took an e-pass and drove all the way from Chennai — 800 kilometres — to Kerala. Initially, his meetings with the baby were restricted to virtual calls as he underwent the mandatory 14-day quarantine from his apartment in the same district.
"We had to wait for the reports, after he was tested and it took us two days to get the results," Minu recalls.
Jijo recalls a kind of helplessness he faced in the moments leading up to her delivery.
"She was admitted on May 7 and she was told that she would be shifted to the labour room at night by 8 pm. We had a video call by 7.30 and I felt helpless as I was not there to hold her hands and to make her feel comfortable. I or nobody else would want his wife to fight this battle alone," he says.
Soon she was shifted to the labour room and the next morning, when baby Norah arrived, the most emotional was Jijo. "I had tears rolling down my cheeks, thinking that the princess had arrived. I got to meet them on the 18th day after the report said I was COVID negative. Yes, it was a hard time as the most important time that you were waiting for in the past nine months had arrived and you were not there in person."
Honey, we got to shrink our wedding
In South Indian weddings, ladies greeting guests at the reception entrance with sandalwood paste and vermillion and flowers is a common sight. However,  Sudhir Viyas D and Priyanka Ravindran, who tied the knot on June 7, had guests screened for temperature outside the wedding venue, a small party hall.
Originally intended to be held in Sudhir's native Tenkasi on May 18, Priyanka, who is a Keralite, says they had to drop all their plans and hold a minimalist affair in Chennai.
"We were actually laughing at people who tied the knot with masks amid a small crowd. Little did we realise that we ourselves would have to settle for a wedding like that," says Priyanka.
So, when they decided to move the wedding to Chennai, they decided to follow guidelines with more care "We had sanitisers outside, and a relative, a  doctor, was checking everyone's temperature and noting it down in a register with all their details — names, areas they belonged to and their temperature — for the worst case (of COVID-19), in case we had to contact trace the guests," she says.
From an elaborate wedding that would have Tamil and Malayali rituals with 1,200 people in two different venues — wedding in Tenkasi and reception at a plush hotel in Chennai — to a quick wedding with just about 40 people, Sudhir and Priyanka says that it was a Herculean task to filter the guest list.
Priyanka's brother in the US had convinced them to go ahead with the ceremony without him, as there was a lot of uncertainty over the resumption of flights. Train bookings for over 80 family and friends made in January had to be cancelled.
"We had to filter the list and were wondering how to tell the guests not to bring children or people over 70 years of age," says Priyanka.
Sudhir says as a consolation for all those who missed the wedding, they had it live-streamed. "We had over 1,000 people joining us virtually on that day. There were 600 people expected for the wedding and reception each. Priyanka is the only daughter of her parents. So there were a lot of plans that had to be foregone due to the COVID-19 situation," he says.
The small wedding helped Priyanka relax as she recounts the frenzy around the run up to it since January.
"Ever since I began planning for it in January, I felt like Monica Geller of Friends TV series," she says with a laugh. "I had many Bridezilla moments, like saving things on Instagram for my attire."
"However, by the time we finalised the low-key wedding, I was totally relaxed. I didn't stress much about my blouse design or my makeup. I was cool with it all being minimal. Even the main wedding was done with the thaali and metti ceremony; none of the families asked for anything specific. As an embellishment, I only had to add up a silk mask to go with my bridal red Kancheepuram saree," she adds with a laugh.
In hindsight, Priyanka and Sudhir say they have an amazing wedding story to narrate to their kids.
While things are settling down for them, Nirmal and Nupur are still concerned about the COVID-19 situation.
Now, as they spend the whole day with their babies, Nupur says she cannot wait for this to be over. "All through this journey, we only wanted to have healthy babies, and now, we are praying for their safety amid this pandemic. It is not even about the lockdown. The pandemic has to end soon and I will be totally at peace. I am still scared for their safety," she says.