When India went into lockdown in March, the country had 500-odd COVID-19 cases. Kerala, which was the first place in India to have a coronavirus case, accounted for a significant chunk of the pie with a little over 100 cases. It was neck and neck with Maharashtra and even ranked first on some days early on in the lockdown.
That was till March 31. The state then started falling back in a race that none wanted to win. About two months down, in a relaxed lockdown, Kerala has recorded 1,004 cases as on May 27, of which only 446 are active. That is about 0.6% of the total 1.51 lakh cases in the country as against the 20% it accounted for on March 25. From a topper, it has come down to 17th on the charts. Maharashtra on the other hand has continued to maintain its top position, with a third of the total cases in the country.
Kerala's low numbers are being paraded as a model for the country and the world, on social media and traditional ones. But behind the stoic stats are the strict but efficient lockdown measures taken by the state government, in association with thousands of healthcare workers and cooperative public. And at the helm of the whole action is a woman who has attained worldwide fame for managing the whole process — Shailaja KK, or Shailaja Teacher, the Minister for Health, Social Justice & Women and Child Development, Kerala.
Advertisement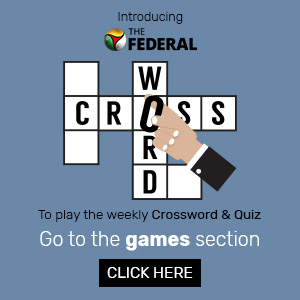 Not one to rest on her laurels, the minister is said to have taken early cue about the virus that started in Wuhan, China, and started preparations. Dr Janaradhana Naik CH, consultant at General Hospital, Kasargod, a northern district in Kerala, says in early January, much before the world knew that a pandemic wave was set to take over, Shailaja had cautioned doctors like him.
"At the National Youth Day (January 12), held at Kannur, Shailaja Teacher was the main speaker.  I was there to receive the award for best ART centre for HIV treatment. To our surprise, she took one hour to talk on 'Wuhan Virus'. Being a teacher, she spoke on the present coronavirus 'SARS-CoV-2', which was initially known as Wuhan virus. She also spoke on SMS — hand washing with soap, use of mask and social distancing. All this when we were still believing that it was atypical pneumonia, as it was conveyed by China to the World Health Organisation (WHO). Within a short time, she learned more about this contagious viral disease before healthcare workers like us began to learn."
Her biggest asset is that she is a great listener, says Dr Biju Soman, who has known her for years, since their stint with Kerala Shastra Sahitya Parishad, a leftist science literature movement or people's movement, in the early days. He says that her involvement in science and grassroots movements made her an effective decision-maker.
"She was an active participant in the activities of KSSP, talking to people and visiting villages and the movement also nurtures a scientific temper."
The state's experience with the 2018 Nipah virus actually prepared it for similar outbreaks. Dr Naik says that as with Nipah, during COVID-19 too she has been playing a proactive role, closely monitoring the ground work by the teams.
"She gets feedback from the field and comes up with solutions. The staff in our hospital have interacted with her on video conference during the heights of pandemic, and they have all resolved to contribute to the fight with renewed vigour after talking to her. She could also motivate patients who were receiving treatment with her positive approach," Dr Naik adds.
Explaining about the state's measures, Shailaja had recently told the BBC that even before the lockdown, they had started preparations. "We had a meeting and opened our control room. At that time, no one had returned from Wuhan but we were expecting this," she said.
She also attributed the success to tight testing measures: "We've formed a scientific strategy for testing. We're tracing the people from the airport itself, and if they are coming by road, then by the check posts, and if they are coming by water, we're tracing the people by the seaport itself."
Women brigade
Shailaja is now being compared to women leaders of the world such as German Chancellor Angela Merkel and New Zealand's Jacinda Ardern, who have led the fight against coronavirus and controlled the spread with sound and strategic decisions.
Germany's low numbers stand in stark contrast to other European countries like Italy, Spain and the United Kingdom that have seen thousands of deaths and lakhs of cases. Despite protests against the lockdown, which was lifted in phases from mid-April, Merkel has been iron-fisted in her approach with curbs, achieving a 95% recovery rate from the 1,81,000 infections, and only 8000-odd deaths, in a country of 8.3 crore people.
New Zealand's 39-year-old Prime Minister Jacinda Ardern too has earned lavish praise for her approach to the crisis as an effective communicator that included informal and frequent chats through social networking sites in a sweatshirt from her home.
Even with a geographical advantage of being an island, she chose to go for a national lockdown early on, and has thus far recorded only about 1,100 cases and 21 deaths, in a population of 50 lakh people.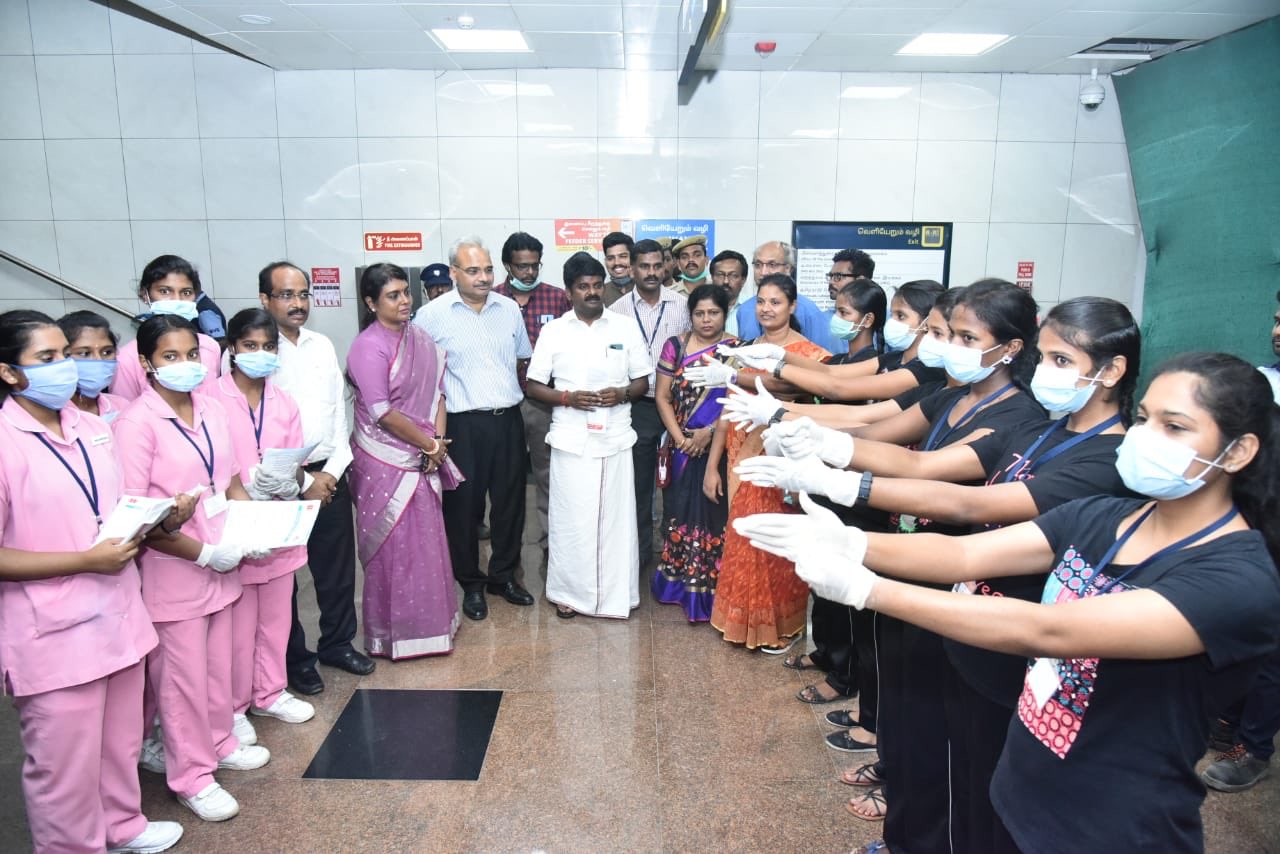 The power of appeal
In Kerala's neighbouring Tamil Nadu, it was Beela Rajesh, the health secretary who led the fight from the front. Taking over the baton from health minister C Vijayabhaskar, her challenge was in finding the around 1,500 returnees from Tablighi Jamaat event in Delhi, which was said to be a super-spreader. Most of them had refused to reveal themselves after the Centre and a section of the society and media blamed them for deliberately spreading the virus and stigmatising them.
Beela came forward and appealed to the group and the health department succeeded in tracing 1427 of them in a few days from different districts. She also fought back the controversy over the congregation and asserted that "We should all wholeheartedly attack (the spread of the new coronavirus)."
The IAS officer, who holds an MBBS degree from the prestigious Madras Medical College, took over as Health Secretary in 2019. Her daily briefings on the cases won appreciation from opposition too, with former Union finance minister P Chidambaram admiring her clarity and confidence.
A senior official in the state Health Department who hailed her hard work, says, "She is going all out to handle the situation with a composure. She is a team player and believes in taking the whole team with her — be it in decisions or in considering suggestions."
Stringent punishment will be accorded to those who indulge in such inhumane activities. https://t.co/YWgmMrGM2F

— Dr Beela Rajesh IAS (@DrBeelaIAS) April 20, 2020
Another source from the department says that everyone is in awe of her energy and innovative ideas. "Despite the state seeing more cases in over a month, she is never in a negative frame of mind. Her ideas and plans are always with a focus on what to do next and never about what could have been done in the past. She is a great support and motivation for all of us — health officials, doctors, nurses, lab technicians and village health nurses and health inspectors working in the fight against the virus."
Heading a hospital
That this kind of exemplary leadership was not restricted to political leaders, but also to women doctors has been proved by the likes of Dr R Jayanthi, dean of Madras Medical College, to which the Rajiv Gandhi Government General Hospital is attached, and has treated 2,500 COVID cases so far.
Dr Jayanthi, who is in the penultimate year of her service, calls it a once in a century experience.
"When we had the first meeting in January this year to discuss the virus, we had a lot of thoughts about its longevity — if the weather would favour us and so on. But I had already told my team that I saw a wave coming — I didn't know if it would be a tsunami or a smaller one that would just wet our feet and go."
Having doubt,fear about #covid19 listen to Dr.Jayanthi Rangarajan Dean of the Madras Medical college
#stayhometn #StopCoronaTN #TN_Together_AgainstCorona pic.twitter.com/Po4GLjKxtz

— National Health Mission – Tamil Nadu (@NHM_TN) April 4, 2020
However, Dr Jayanthi says it is not about gender or being a woman that determines the fight. "It is a medical emergency and an unprecedented situation — something that generations wouldn't have witnessed," she observes.
It has been a time of ups and downs in the last three months for Dr Jayanthi, who says some days I am very elated and on some days I am a little anxious. "I haven't seen my little granddaughter I am so fond of for three months and not paid a visit to my 81-year-old mother too. They have all been understanding about it and stood behind me."
Enterprising groups
Even lower down the chain, women have stepped up. Self-help groups (SHG) have banked on the enterprise of women. Mission Shakti in Odisha, a two-decade old programme, deployed 6 lakh groups and 70 lakh women for vital responsibilities.
Sujata Karthikeyan who heads the mission, says that beyond being thrift and credit societies, the mission is to make women leaders in their own right.
"During the pandemic, they have been in the forefront of awareness and sensitisation programmes, apart from making masks. To overcome the short supply of essentials to households, Mission Shakti SHGs, with active support of respective district administrations, set up fruit, vegetable and grocery stores and offered doorstep services with vegetable carts and mobile vans," she says.
They even provided cooked food twice a day to families of daily wagers, elderly, destitute, the poor and vulnerable who have been adversely affected due to the lockdown.
The foot soldiers
In her 50s, Bakiyam M, an anganwadi worker in Tirupur, Tamil Nadu, has been clocking in extra hours to take the message of social distancing and handwashing across villages. Ever since the virus outbreak, she has been juggling her roles as an Integrated Child Development services worker along with the new role of a corona warrior.
"I also go door to door to provide dry ration, health mix powder, to households and follow up on the children who are in my area to ensure that they are well," she says.
Thousands of women workers like Bakiyam play a double role during this pandemic. "I also have to record video lessons to be sent to children in the pre-school group because the government feels children shouldn't miss on their sessions."
Tired and with no protective gear and on foot for long hours in the sun, Bakiyam says it is a tough battle for many like her. "They also have issued memos if we refuse to do extra work. But shouldn't they be considering not including 50-plus women because of the risks we might face due to our exposure to the virus?" she asks.
Accredited Social Health Activist (ASHA) workers like Seethalakshmi and Souda have been surveying homes in Niligiris' Coonoor and Gudalur regions, respectively, keeping an eye on returnees from abroad and following up on quarantine measures.
Seethalakshmi says, "Everyone knows us in the areas we cover. In the initial days, I would begin my day at 9 am and end it as late as 6pm. Since it is a hilly area, walking to every home and calling out of the inmates would be a very tiring task."
Soudha's role has been to work closely with the community to quell misconceptions about those in quarantine, as people were scared that they were infected. "I educated them about it and asked them to treat their neighbours in quarantine with care."
Despite knowing the complete health history of the area's inhabitants, much better than certain health apps, ASHA workers are a faceless population, with no fixed income and a little respect. For all their efforts, they will earn a paltry ₹4,000 per month, which is labelled as an incentive and not income.
"They clapped for nurses and doctors and banged vessels for them, but for us there is not even an identity," rues Soudha.