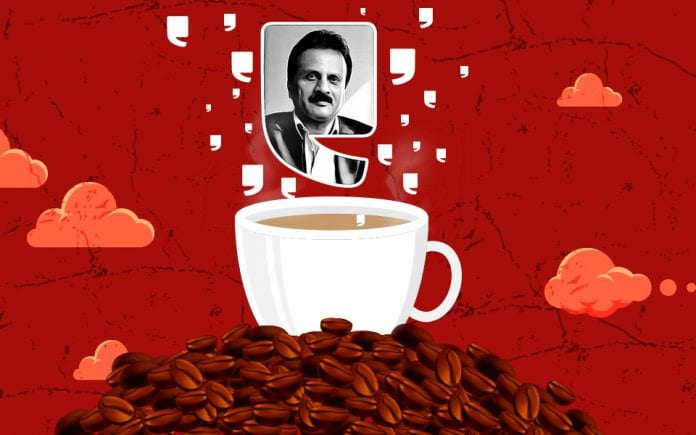 July 30, 2019, began like any other day. In Bengaluru, the balmy weather forced people to reluctantly get out of bed for the morning cuppa. And then the news hit the eye, rather, made a splash in their coffee. The founder of Café Coffee Day VG Siddhartha was missing. While many rubbed their eyes in disbelief and sipped the hot coffee, wondering whether it was the customary fake news on social media, it soon became clear that the news was the unvarnished truth, as bitter as a strong cup of coffee, the kind you would get in CCD.
Twenty-four hours later,  news filtered that the 59-year-old Siddhartha's body had been found in the Nethravathi river off Mangaluru in coastal Karnataka.  Presumably a suicide.  His letter to the CCD staff that has gone viral, states that he was giving up after a hard fight. But the last line where he says that the company's assets can be sold to clear the liabilities is throwing up questions, like why should he commit suicide if that was the case? He could have sold the assets and lived to see another day. With the police investigating, it will be a matter of time before the truth is out.
But Siddhartha? There are industrialists and industrialists, but only a few are innovators and pioneers. He was clearly a pioneer.
Advertisement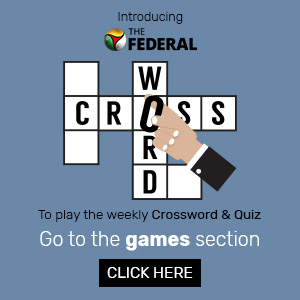 In 1996, this writer remembers the announcement of a café opening in Bengaluru's iconic Brigade Road. A café with a difference. With the ad-lib: "Sip Coffee. Surf Internet". You could walk in and surf the net while having a coffee. A cyber café. Today, a millennial will not even blink an eye on hearing the word cyber café. But, to the earlier generations, that was a novelty.
The cafe on Brigade Road amalgamated an age-old habit of socialising over one-by-two coffee or shared coffee, with the newly emerging world of the internet, or the cyber world. The combination was heady. And the cafe a runaway hit. Siddhartha had stamped his print on Bengaluru, along with the other NewGen giants like Infosys's Narayana Murthy and Wipro's Azim Premji.
What started as a vision to pioneer café culture in a fast-changing India post-economic liberalisation, soon snowballed into CCD becoming the largest café chain in the country. Today, CCD has established the largest footprint of café outlets in India, spread over 245 cities and selling 2 billion cups of coffee every year in India — that is about the same number of cups that Starbucks sells worldwide through 23,000 outlets of theirs.
Today, all you need to do in Bengaluru is look around or walk some distance before you see or rather 'smell' a CCD. Chances are you will find them full most of the time, with people busy plotting, planning, arguing, laughing or chattering away for an unlimited period. For a coffee, you pay ₹10 in a traditional, standalone joint, but in CCD, you pay 10 times for a premium variety. But the real reason is no one will ask you to leave. The table is yours for a cup of coffee.
And, the man who was behind all this is now dead.  It will probably require unlimited cups of bitter coffee to figure out why he did what he did. He leaves behind his spouse Malavika and two sons Amartya and Inshan.  August 23 would have marked his 60th birthday.
Siddhartha's arrival on Bengaluru's and later India's entrepreneurial scene has much to do with Infosys. He was one of the underwriters of Infosys's first public issue in 1992. Strange as it may sound, the issue was undersubscribed and the brokers who had underwritten the scrip (Bhansali and Morgan Stanley) were left holding the stocks. Siddhartha's Sivan Securities was one of them.
But soon the situation turned around and the stocks turned from a near dud into almost pure gold. One journalist recounted how Siddhartha would often say that he "rescued Infosys" and "see what it has become today". This windfall buoyed Siddhartha's maiden venture. Sivan Securities was renamed Way2Wealth with an aspiration to become a one-stop-shop that offered the entire spectrum of financial services.
Be that as it may, it was his retail coffee shops that were a "happening" idea, essentially a bet on the "café culture". He smartly used this to build brand CCD and coined the tag line "A lot can happen over coffee".
In some ways, no one need be surprised at Siddhartha's coffee success. For, he was born in the cradle of Indian coffee in Karnataka's Chikmagalur. He first forayed into coffee trading but soon realized that the moolah was in the coffee as a drink. And, as the story unfolded, he was not mistaken. For, he had dipped his hands into coffee's global culture and came up trumps. Coffee culture frequently shows up on western television series and movies in a variety of ways. TV shows such as NCIS, show characters frequently with an espresso in hand or people distributing to-go cups to other characters.
For the coffee drinker and regulars at CCD, the news filtering now that all was not well with the overall financials of Siddhartha's ventures is something of a shock. His letter to the CCD staff indicates a sense of despondency and frustration leading to the situation where he is today missing.
Coffee Day Enterprises' financials, according to its statement and prospectus, show that the company incurred consolidated losses continuously since 2013. In FY19, the company's losses increased while revenues dipped. The revenue decreased to ₹122.32 crore in 2019 from ₹140.31 crore in FY18. The losses (after interest and taxes) went up to ₹67.71 crore in FY19 from ₹61.49 crore in FY18.
Siddhartha held 32.75% stakes in the company. Coffee Day Enterprises held 17.11% stakes in Mindtree Ltd which it sold earlier this year to L&T (Larsen and Toubro) for ₹3,269 crore.
By pledging a proportion of shares in Mindtree, the company had secured loans to the extent of ₹93 crore in 2017, and ₹315 crore from Axis Bank. As of August 2018, the company had close to 2,700 retail coffee points across the country and 47,500+ vending machines across corporate India.
It has subsidiary units like, The Serai (luxury boutique resorts), Tanglin (developer of a technology park and SEZs), Way2Wealth (wealth management and investment consulting firm), SICAL logistics (the logistics company which Coffee Day acquired in 2011).
Malavika Hegde, the wife of Siddhartha and daughter of former Karnataka chief minister SM Krishna, has been in charge of the hospitality business since 2008. Besides, SV Ranganath, a retired IAS officer who worked as the Chief Secretary, Government of Karnataka and Principal Secretary to the Chief Minister of Karnataka, is on the board of directors.
Siddhartha, according to business journalists who have covered him, was a self-effacing person shunning the limelight for the most part. His interviews were rare. He avoided them using the excuse that he had nothing much to say. A rare industrialist who let his creation do the talking, Siddhartha ensured that we can never again talk of coffee without remembering him, even if fleetingly.
(With inputs from Prabhu Mallikarjunan in Bengaluru and Venkatraghavan in Chennai)
Story updated on July 31, 2019, to incorporate news that the body of Siddhartha was found in the Nethravathi river.