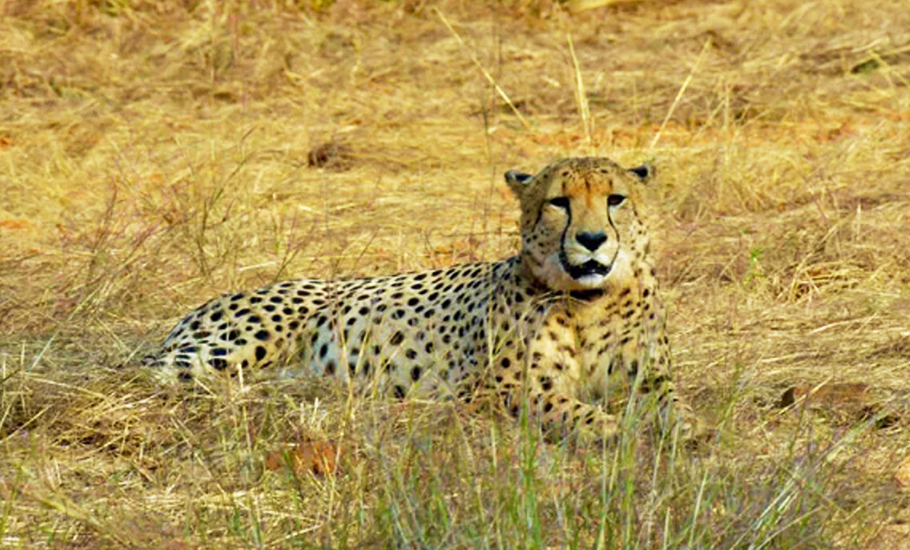 On February 18, Kuno National Park was busier than usual. Added to the regular visits of wildlife enthusiasts was a flurry of VIP arrivals. Union and state ministers descended at the National Park to welcome 12 cheetahs who were flown into India from South Africa by a team of the Indian Air Force. What added to the joy of the new arrivals for wildlife lovers is that it also signaled that the reintroduction of eight cheetahs from Namibia in September 2022 was moving towards success.
By all accounts, seven of the eight African cheetahs in Madhya Pradesh's Kuno National Park have taken to their new home like fish to water. Two of these, nick-named Freddie and Elton who also happen to be brothers, often hunt in pair without missing a step.
What has caused the authorities to heave a sigh of relief is the ease with which the cheetahs in Kuno are able to take down their prey. The reason for this remarkable success rate in hunting has to do largely with the type of animals they end up chasing and killing in their large enclosures.
In Africa, cheetahs have to slog very hard to earn their meals. Their prey base consists mainly of impalas and gazelles, which are known for the high speed at which they sprint across the grasslands, thereby putting extra load even on the world's fastest mammal to pull off the hunt successfully. No wonder a fairly large number of these chases end with the deer escaping with its hide intact. Interestingly, it's nature's way of maintaining the ecological balance. It ensures that, in the long run, neither the hunter nor the hunted has an extra edge over the other.
To continue reading this article...
You have to be a Premium Subscriber
Start your subscription with a free trial
Enjoy unlimited Eighth column, archives and games on
thefederal.com and many more features.
You will also be supporting ethical and unbiased journalism.
plans start from Rs. 149