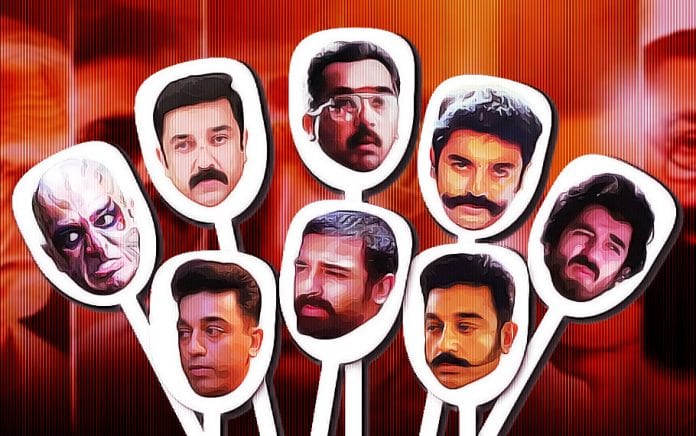 For his millions of fans across the world, Kamal Haasan is a man of few words. But once he starts to talk, he is certainly not afraid to speak the ugly truth. So much so that in the recent past, especially after his plunge into active politics, his words have become a little too much for many to digest.
But for the past six decades, the actor talked his way into people's heart with some brilliant cinema. From a child actor to an artist par excellence to Ulaganayagan (universal hero), Haasan experimented with different scripts and roles, sometimes playing mutliple roles in the same film (Dasavatharam, to name one), more often than not experimenting with his looks.
With his trademark baritone, Haasan spoke what his audience wanted to hear their hero say — the ugly, unspoken truths of this world. In fact, he spoke their language even without actually speaking, for instance, 'Pushpak', a silent comedy back in 1987.
On November 7, actor-politician Kamal Haasan and his fans are celebrating his 65th birthday. With this, he will also be completing 60 years in the Tamil film industry.
On Kamal Haasan's birthday, The Federal brings you his top 10 dialogues that have stood the test of time.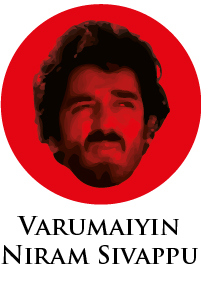 'I'm a Tamil-speaking Indian': Varumaiyin Niram Sivappu, 1980
Directed by his 'guru' K Balachander, the film revolves around three youngsters in New Delhi. A blockbuster at the box office, it captures the unemployment situation of the 1980s.
In a specific scene, Haasan, who plays the role of an unemployed man, Rangan, gets an interview call from a company. When one of the interviewers asks Rangan whether he is a Tamilian, Rangan responds by saying he is a 'Tamil-speaking Indian'. The line became famous among the youths. The scene also reflected on the sad reality of our times — the all-pervasive nepotism and corruption.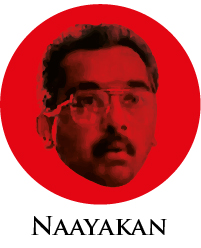 'If I lay a finger on you, you will die': Nayakan,  1987
Directed by Mani Ratnam, Nayakan, the Tamil adaptation of Godfather, is also considered as one of Haasan's best performances. Released on Diwali, it went on to become a blockbuster that year. Kamal as Velu Naicker brought Bombay's underworld don Varadaraja Mudaliar's persona to life on screen. It also earned him a National Film Award for Best Actor.
In one of the action scenes shot in jail, a corrupt police officer, Ajit Kelkar, beats Velu black and blue. The next morning, when Velu is dropped home, the officer makes fun of him for not showing any reaction. Velu, maintaining his composure, calmly tells the officer, 'Naan adicha nee seththuruva (If I lay a finger on you, you will die)," asserting the character's strength.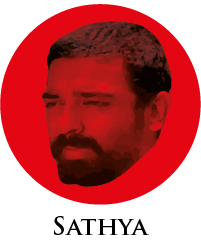 'Sathya… Sathyamurthy': Sathya, 1988
Nothing needs to be said about the popular line, 'Bond… James Bond' by Sean Connery in the film Dr No. One of the 'accusations' against Haasan is that he often tried to copy Western actors.
This line from Sathya too could have been inspired by Bond's introductory scene from Dr No. In an action sequence, Sathya played by Kamal, introduces himself to the villain, who had abused his sister in public, by saying his name two times.
'Peru Sathya… Sathyamurthy' (My name is Sathya… Sathyamurthy) is followed by an action-packed scene.
The film, among other things, was appreciated for its realistic action scenes directed by 'Vikram' Dharma. Later, Rajinikanth too took to the style in Annamalai with the line, "Malai da… Annamalai."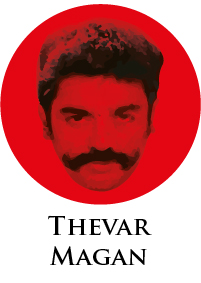 'The animal inside me is sleeping': Thevar Magan, 1992
Another Diwali release, Thevar Magan, according to many film scholars, was the beginning of the caste-glorification genre. This is the first film that Haasan dedicated to his father D Srinivasan, whose statue is to be unveiled on November 7 at Paramakudi, his hometown. Interestingly, it is also the death anniversary of Srinivasan.
In one of the scenes, Thalaivasal Vijay, who played Kamal's elder brother, is lured using alcohol into signing property documents by the villain, Nasser's gang. Kamal enters the scene and after pulling his brother away, tells Nasser: "Unakkullaara nadamaadikkittu irukkura mirugam, enakkullaara thoongittirukku (The animal which roams inside you, is sleeping inside me)".
Again, it is the effective words, instead of macho valour, that shows the character's handling of a situation.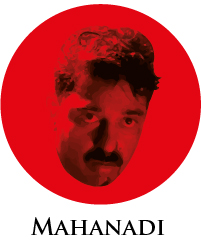 'I slipped and fell': Mahanadi, 1994
It has become a norm for those in police custody in Tamil Nadu to complain about a mysterious injury or fracture caused by a fall in the washroom, once they come out. Even Tamil Nadu minister Rajendra Balaji during a TV interview had admitted that such mysterious 'slips' happen in police stations.
However, film enthusiasts could trace the roots of these 'unexplained slips' to Haasan's film Mahanadi. In one of the scenes, the jailor (played by 'Mahanadi' Sankar) beats Haasan black and blue because of a personal rivalry. Later, he tells Kamal that if any senior official asks what happened, he should tell them that "I slipped and fell".
In a later scene, Kamal beats up the same jailor. When a constable asks him about his condition, the cop tells him that he slipped and fell.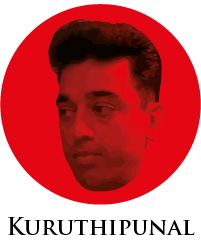 'Valour is to act like you have no fear': Kuruthipunal, 1995
The Tamil remake of Hindi film Drohkaal, directed by veteran cinematographer PC Sreeram, talks about two honest police officers' fight against terrorism.
In one of the scenes, in an informal conversation between Haasan and Nasser, who plays the head of a terrorist group, he asks Nasser, "Veeramna ennanu theriyuma? (Do you know what valour is?)" and immediately answers: "Bayam illaatha maathiri nadikkirathu (It is to act like you have no fear)."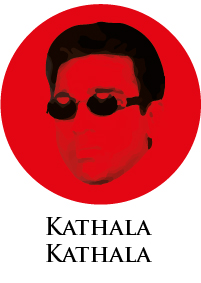 'Ever since Janaki became my wife': Kathala Kathala, 1998
Kamal is well-known for his comical roles. His Kathala Kathala, alongside Prabhu Deva, went on to become a blockbuster that year. The film is full of funny one-liners instead of heavy dialogues, having been written by Crazy Mohan.
In one of the scenes, Ramalingam (played by Haasan) impersonates Sundaralingam (played by Prabhu Deva) to Janaki's (Rambha) parents. While Sundaralingam and Janaki are lovers, Ramalingam has an affair with Sundari (Soundarya). Because of the impersonation, a confusion follows and Ramalingam explains to Sundaralingam and Sundari what happened in their absence and his words, "Jaanaki enakku wife aagittathaala, Sundari velakkaari aayittaappaa' (Ever since Janaki became my wife, Sundari became a housemaid)," sets off a riot of laughter.
Later, it also became a famous line used by people to tease friends caught impersonating.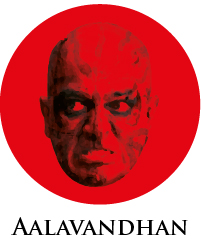 'It is just my muscles that shook': Aalavandhan, 2001
A big budget film, Aalavandhaan was a major box office disaster. Playing double role of Nandu and Vijay, Haasan's dialogues are full of poetry and pun.
In the climax scene, Nandu tells Vijay, "Kuri thappidichunu ninaikkathey. Naan aadalai, en sathai aadiruchu (Don't think I missed the target. It's just my muscles that shook, not me)."
It was meant as a threat wherein Nandu was warning Vijay about his extreme power.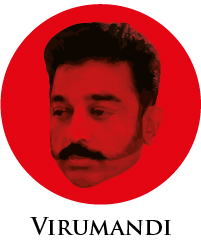 'He who asks for forgiveness is a great man': Virumandi, 2004
Directed by Hassan, Virumandi also has Haasan playing the title role of Virumandi Thevar, Somewhat on the lines of 'Thevar Magan', the film traces the violence in a village between various groups.
But a key line that runs through the film and is reiterated at the end is: "Mannikkiravan manushan. Mannippu ketka therinjavan periya manushan (He who forgives is a man. But, he who asks for forgiveness is a great man.)"
The offbeat screenplay of the movie reminds pretty much of Akira Kurosawa's Rashomon.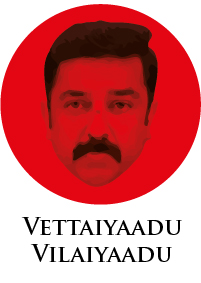 'Heard you wanted my eyes?': Vettaiyaadu Vilaiyaadu, 2006
Known for his cop movies, Gautam Menon's Vettaiyaadu Vilaiyaadu, with Hassan in the lead role, is about a police officer who is on a mission to find and arrest psychotic serial killers.
In an early scene in the film, Haasan asks a gangster who wanted to gouge out his eyes: "En kannu venumnu kettiyaamey..? (I heard that you wanted my eyes)." And he then opens his eyes wide and shows it to the gangster.