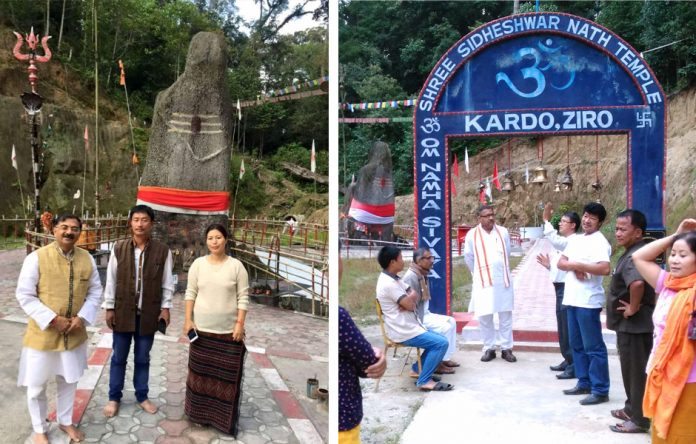 Back in 1996, when a rumour of a miracle led millions of Hindus in India to believe that idols of Ganesha were drinking milk, a temple on a hilltop in a small town of Arunachal Pradesh too witnessed an overnight rush of devotees.
Many in the picturesque town of Ziro in Lower Subansiri district rushed to witness the miracle and started claiming that Ganesha accepted their offering. Twenty-six-year-old Nada Buda too lined up outside the temple to witness the miracle.
A little less than a decade later, Nada stumbled upon another miracle unfolding right in front of his eyes, on a tract of forest land owned by his family – a 25-foot-tall Shivling.
Advertisement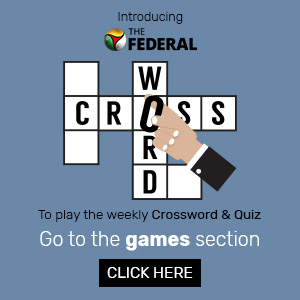 The site at Kardo village in Ziro valley has now been turned into Sidheshwar Nath Temple with the tallest naturally formed Shivling in the world, as claimed by the committee looking after the temple.
Nada, who is the chairman of the seven-member committee that looks after the temple, also happens to be the Mutt Mandir Pramukh of Vishwa Hindu Parishad in Arunachal Pradesh.
"It was first discovered by a labourer, Prem Subba, in 2004 while trying to cut a tree in the area. The plan was to cut the tree in a way that it falls on a rock to avoid crushing the nearby trees. But instead of falling on the rock, the tree fell a few metres away from it. This was an indication that it was not an ordinary stone," he says, narrating the 'miraculous discovery' which appeared in its full glory on further digging the ground around the rock.
Soon, the labourers called some Hindu priests in Ziro to come and take a look at it. Ever since the place is thronged by faithfuls to offer prayers at the temple. The Shiva devotees, including Nada's family and a bunch of Apatanis, now believe that a spring flowing nearby is further corroboration of the 'fact that the rock is indeed Lord Shiva'. "It is said that the goddess of water, Ganga, lives with Shiva. The constant flow of water at the base of the lingam here proves the same," says Nada. A single-page brochure about the Sidheshwar Nath temple points towards an 'uncanny similarity between the way the Amarnath cave in Jammu and Kashmir and the Shivling in Ziro were discovered.
"It was mentioned in the Shivpurana (chapter 17th of the 1893 edition as well as chapter 5th of the 2005 edition) that the tallest Shivling in the world will appear at a place called Lingalaya and later the whole place will come to be known as Arunachal," reads a paragraph in the brochure 'composed' by the committee members.
"In Sidheshwar Nath Temple, one can also see goddess Parvati and lord Ganesha with his trunk turning leftwards. It is 25-foot-tall, which makes it the tallest natural Shivling in the world," the committee claims.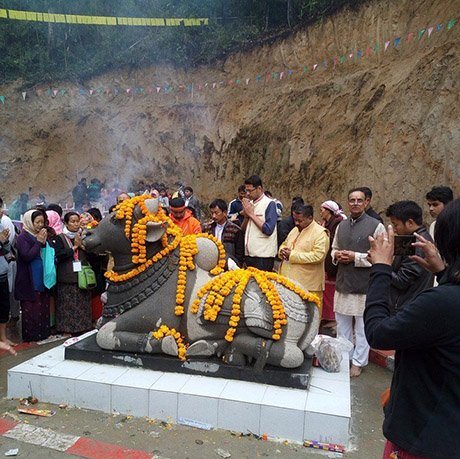 The quaint valley
Ziro, home to the tribal group called the Apatanis, until 2004 had only three temples – the one on the hilltop known as Hilltop (Shiv) mandir, a small one at the CRPF camp and another one built by a local Apatani woman, who was married to an Assamese man, on the courtyard of her house. A worshipper of Santoshi mata, Michi Rita is now famous in Ziro as 'Santoshi Maa baideu' (Assamese for elder sister). Even though the Apatanis are traditionally animists and followers of Donyi Polo (Sun and Moon), it was mainly the non-tribal inhabitants or halyang (Apatani for non-tribals and outsiders), mostly engaged in government and private jobs, for whom the temples were built. So were a gurdwara and a small mosque.
However, with conversion to Christianity gradually taking off in the late 1980s and 1990s, Ziro not just saw a number of small churches coming up in the wilderness but also a section of the Apatanis adopting certain Hindu rituals and beliefs. Although most Apatanis still maintain that their faith is different from Hinduism, some of them believe Hindusim and the presence of a growing number of Hindu religious groups supported them in preserving their indigenous faith. Also, the popular narrative is that some of their local beliefs overlapped with that of Hindus. For instance, the reverence for the Sun and the Moon.
Today, Ziro has at least 12 Meder Nellos (Donyi polo temples), another new aspect added to the landscape of Ziro valley.
"It is because of these Meder Nellos that we have been able to save our youngsters from getting converted to Christianity. A lot of those who became Christians but later got disillusioned are slowly returning to our own customs and belief system," says Nada's wife, Nada Duni.
When asked if the Meder Nellos are doing anything in particular to talk to the youths against leaving their indigenous faith, the soft-spoken 48-year-old woman says there is no point in telling them anything. "Instead the Church-wallas [Christian converts] try to talk the other side into becoming Christians." She tells The Federal that an estimated 40 per cent of the nearly 60,000 Apatani population have become Christians.
Revival of the indigenous faith
Back in the mid-1960s, a young man called Talom Rukbo from Pasighat — home to Adi tribes — started the revivalism of Donyi Polo to save Arunachalis from getting swayed by Christian missionaries. Soon, all other tribes, including the Apatanis followed Rukbo's call for reviving Donyi polo-ism. After much efforts, he institutionalised the faith in December 31, 1986 with the formation of the Donyi Polo Yelam Kebang. Donyi Polo Day is celebrated each year on that day.
As the RSS and the Akhil Bharatiya Vanvasi Kalyan Ashram spread their roots among the tribes of Arunachal, they zeroed in on Rukbo. He was named the president of the Arunachal Vikas Parishad (AVP). AVP is affiliated to the Akhil Bharatiya Vanvasi Kalyan Ashram, which in turn is affiliated to the Rashtriya Swayamsevak Sangh (RSS).  While the Vanvasi Kalyan Ashram, active in the tribal regions of central India, and its affiliates claim to work for the 'welfare' of the tribal population, they are often seen as working to 'Hinduise' the tribals and challenge the dominance of Christian missionaries in tribal areas.
While Rukbo died in 2001, the AVP now has taken over the movement. As a result, the difference between local tribal rituals across the state and Hinduism, especially as practiced in north India, could be seen getting more and more blurred. Today torn between their indigenous faith and Christianity, some Apatanis saw in leaders affiliated with the right-wing groups their only way to save their indigenous culture. Most Apatani houses in Ziro now either bears a Donyi Polo flag or a cross.
About Rukbo, Nada Buda says he can't say much about the Donyi Polo activist. But Nada himself got active in reviving the indigenous faith among Apatanis after coming in contact with a pracharak from the RSS who had come to Ziro. Ever since, Nada has been involved with the Sangh and its affiliate, the VHP.
Arunachal in a nutshell

Total population of Arunachal: 13.84 lakh
Total tribes: 26
Christians: 30.26%
Hindus: 29.04%
Indigenous religions: 26.20% (clubbed with other religions)
Buddhism: 11.77%
Islam: 1.95 %
Apatani population: 60,000
Literacy rate of Ziro: 85.52% (This is higher than state average of 65.38%)
Main festivals: Dree, myokoh, murung.
Source: Census 2011
The capital connection
Back in New Delhi's RK Puram, at the Sankat Mochan Hunuman Ashram, VHP's Hari Shankar has a lot to say about Nada Buda and his 'bhakti bhav' for lord Shiva. He couldn't be more impressed by the people of Ziro and their devotion. "When I and two others visited the Sidheshwar Nath Temple a few years ago, both tribals and non-tribals in Ziro lined up to welcome us. As we stepped out of the car, they didn't let us put our feet on the ground, literally. After washing our feet, all of them started spreading their gamchas one after another like a carpet to give us a warm welcome. I can never forget that moment," says Hari Shankar.
Hari Shankar apparently has big dreams for the Ziro temple. "We hope to see a small school in the temple complex soon where children can get Vedic education. For that, we also need to create space for the students to stay there," he reveals.
Nada and his friends in the VHP say that they have never asked for or received any help from any government sources to build the temple. "We have been managing with whatever little resources we have and donations from friends. We are taking it one step at a time," Nada tells us, adding that three years back a statue of Nandi was installed at the Kardo temple.
According to Hari Shankar the statue was donated by VHP's Raghava Reddy from Andhra Pradesh. "It was supposed to be sent somewhere else but it ultimately went to Ziro. Sab unhi ki mahima hai (miracles of Shiva)."
Similarly, Hari Shankar says thousands of Donyi Polo flags were printed in Delhi and sent all the way to Ziro. "Sab unhi ki mahima hai," he repeats.
Hari Shankar also claims that with the number of Donyi Polo temples and 'awareness' among people increasing, a lot of Apatanis who had become Christians are making a return. "Dhere dhere kafi sare logo ki wapsi ho rahi hai (A lot of people are coming back to Donyi Polo)."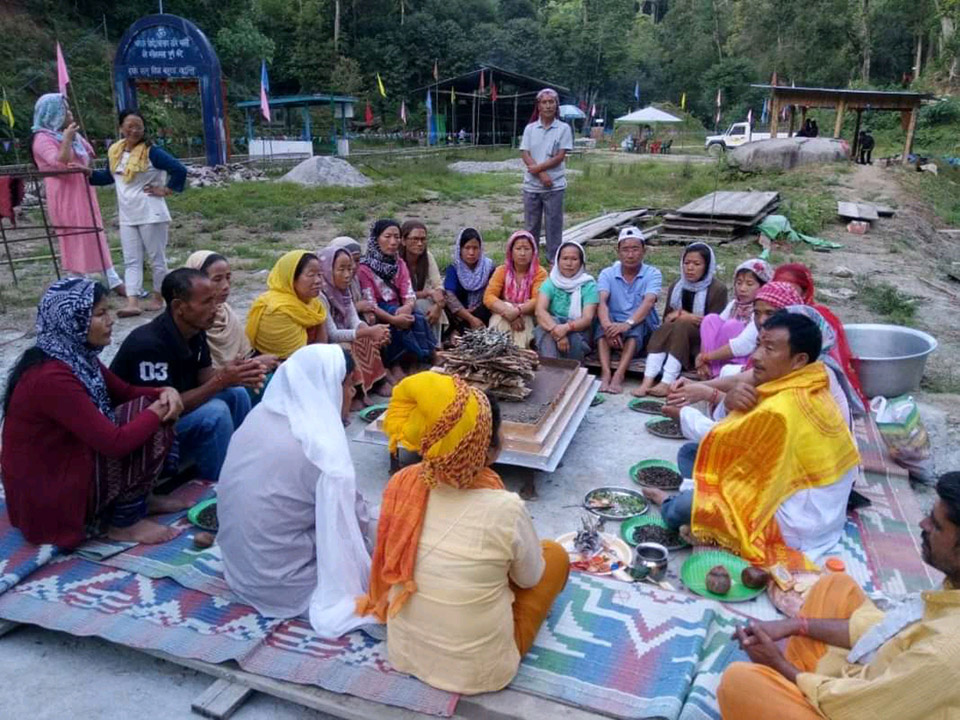 Between rock and religion
But back in Ziro Valley not all Apatanis agree with Shankar. "We don't disturb anyone or question them about their faith. They too shouldn't do it to us," says R Richard, a first generation Apatani Christian. In any case, he asks, how are they preserving Donyi Polo culture when Hindu practices like the lighting of diya (lamps) and agarbatti (incense sticks) during prayer have already entered the Meder Nellos and become a part of the rituals?
Even a bunch of non-Arunachali people agree that they fail to understand this sudden surge of Shiv bhakti and Hindu practices. 37-year-old Riddhima Dey, who was born and brought up in Ziro, concurs: "For me, God resides in my heart. I don't go seeking him anywhere. But these days, you can't talk about religion in Ziro. People get flared up," says Dey.
Dey says she has never visited the temple so far, which has gained immense popularity among the non-tribal residents of Ziro who are mostly engaged in private and government jobs. "For me, the Shivling is just another piece of rock. However, I'm not questioning anyone's faith," she says.
Beyond faith and fuss around the 'tallest' Shivling, geological experts in the region say the discovery of a single piece of large rock is not a miracle. "Granites often take pillar-like shapes due to natural erosion. So the geological origin of such monoliths can be related to erosion over hundreds and thousands of years," says a geologist from the North-East who didn't wish to be named. According to the Geological Survey of India map, 2005, the area around Ziro valley is occupied by granitic rocks — a reason experts believe it's not unusual for a large piece of granitic rock to appear above the ground suddenly after so many years.
But if Dey is to be believed, people are not ready to talk about the Shivling in objective terms. "For the non-tribal Hindus, who are mostly seen as outsiders in the tribal-dominated valley, it's a miracle that helped them establish a connection between the place they live and their soul," she says.
"You need to establish a divine connection to be a halyang and yet remain someone whose God too lives here… sort of an outsider-insider."
She and some others like her believe it's a win-win situation for everyone – the non-tribals who now feel they have a 'legitimate' connection with the place, the Apatanis who want to save their remaining brethren from converting to Christianity, and religious advocates like Hari Shankar who see it as an opportunity to help increase the footprints of 'Hindu dharm.'