A spooky night. A cold-blooded murder. A hard-boiled detective peeling off a revenge plot. A long chase and finally a climax with a moral. Add to this, a fleetingly appearing ghost and a dash of romance and sleaze — and you have a crime novel in your hands.
It was all that one needed to while away a hot summer vacation or to survive a long train journey. Crime novels were all the rage once upon a time in Tamil Nadu and could be found in every household. Of these, one or two would definitely be pocket novels — small publications in the size of a smartphone that could easily fit into a trouser pocket.
"In the 80s, there used be more than 40 novels every month. Like the hanging rows of shampoo sachets in grocery shops now, these novels used to adorn every shop then," says G Asokan, a pioneer in publishing pocket novels.
Advertisement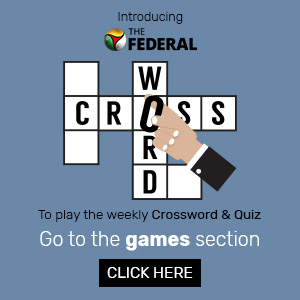 Asokan had followed in his father's footsteps after school (Class 10).
"My father L Govindaraj was a freelance artist. He drew the first cover of 'Rani', a magazine that was a rage among women in the 70s and 80s," says Asokan.
Govindaraj, his son adds, also used to bring out a children's magazine called 'Muyal'. "He had registered many titles for his future publications." But the one that attracted young Asokan the most was pocket novels and he decided to cash in on it. And he did exactly that — Asokan's pocket novels, initially priced at ₹2, managed to capture the imagination of Tamil readers for decades.
Those were the times when cinema and books dominated people's lives. Besides weekly and monthly magazines, it was a golden period for monthly novels. A lot of writers started to concentrate on writing novels, instead of short stories and essays for weekly and monthly magazines. Asokan decided to publish such writers.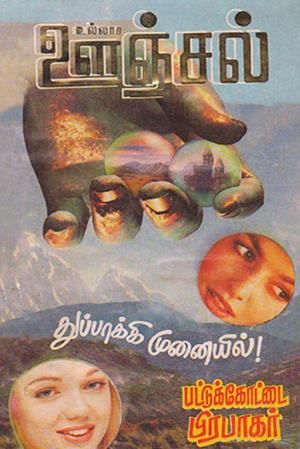 A life from death
"I had dashed off letters to many writers and the first response I got was from Rajesh Kumar," Asokan says. And thus began a long association. Rakesh Kumar went on to become Asokan's James Hadley Chase. In fact, Asokan started publishing pulp fiction just for Rajesh Kumar.
"I still remember the day vividly. The year was 1985, June 24. It was the death anniversary of my father. I was having lunch with my friends. We could hear some shuffling sound in the verandah. When I came out, I saw a man in safari suit, wearing sunglasses and holding a briefcase. He introduced himself, 'I am Rajesh Kumar from Coimbatore'. After sending me his response, he came to meet me directly," Asokan recalls.
"In November 1985, I started publishing a novel series — 'Crime Novels' —  in pocket size. The very first novel was titled Oru maalai nera maranam (A death in the evening) by Rajesh Kumar. Many thought that the first title carrying the word 'death' was a kind of euphemism. But that gave me a life," he says.
Published in newsprint, the novels without any photographs or paintings, managed to captivate the readers with their idiomatic 'a-chill-down-the-spine' stories.
Success breeds success
The success of Rajesh Kumar's novels gave Asokan the confidence to publish other budding writers. He then started 'A Novel Time', a monthly novel by writer Pattukkottai Prabhakar and 'Super Novel' by the writer duo Suresh-Bala, who are fondly called 'Suba'
"While Rajesh Kumar avoided misogynistic references, Pattukkottai Prabhakar pushed the envelope to some extent. His women characters used to wear T-shirts with bold, sarcastic messages. Prabhakar's works were an instant hit among college students. He himself was a charming youth," Asokan says.
GR Surendranath, who from an avid reader turned into a pocket novel writer, says that in the absence of internet and mobile phones, youngsters of the 80s and 90s, mostly took refuge in pocket novels.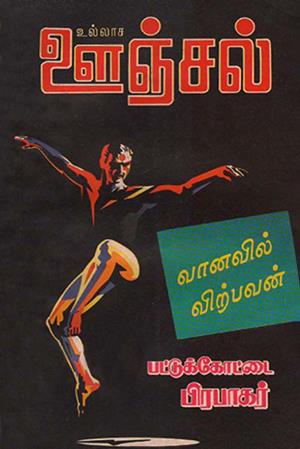 "As kids, we read children's magazines like 'Bala Mithra', 'Ambuli Maamaa', etc. During college days, we had only one choice: to read serious literature. There were no 'light reading' material then. Women had 'Rani' magazine. But youths had no choice," says Surendranath.
"It was then that the pocket novel culture started. The term 'pocket novel' itself sounded quite alluring. Along with glamorous cover photos, the lead characters in the novels attracted a lot of people."
Each pocket novel writer had their own lead characters like 'Vivek – Rubala' (Rajesh Kumar), 'Barath – Suseela' (Pattukkottai Prabhakar), 'Naren – Vaijayanthi' (Suba) and 'Prasanna – Latha' (Devibala), recalls Surendranath.
Over the years, the content in pocket novels changed. Apart from the main story, it also started carrying poems, line drawings, jokes, letters from 'pen-pals', question and answers, etc. It even started a series on novels. The idea behind this was that to keep pace with a series, one needed to know the past and buy that edition of the pocket novel. This helped increase the sales. That is how the series 'Ularaadha Raththam' (Unfrozen Blood) by Rajesh Kumar became a hit, says Asokan.
"After publishing it as a series, we published it as a complete work too," he says, adding that it was so well-received that they are in the process of re-printing it.
King of crime

Rajesh Kumar, who is fondly called the 'Crime kathai mannan' (King of Crime Stories), has completed 50 years of writing this year. He is credited with revolutionising the genre of crime stories.
Before Rajesh Kumar, there was a writer called Tamil Vaanan, who shot to fame with his detective novels with 'Shankarlal' as the lead character, on the lines of Arthur Conan Doyle's Sherlock Holmes.
Although his novels had 'crime' literally written all over them, they were called 'detective novels', keeping in mind the audience sensitivity. But Rajesh Kumar's novels slowly changed the perception of crime novels.
He came into the limelight in his late 20s with his story 'Bali' (A Sacrifice) published in Kumutham magazine as a cover story.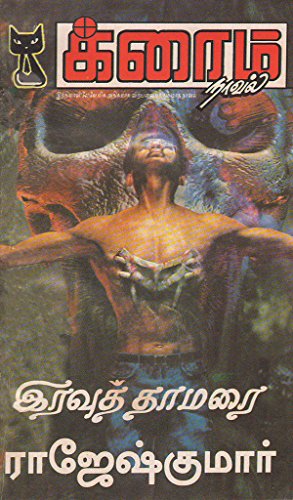 "The story gave me a chance to write a novel in Maalaimathi, a monthly novel published by Kumutham. At that time, many writers wrote on social issues. I needed to choose a genre to differentiate myself. So, I tried my hands at crime stories. It worked," says the writer of more than 1,500 novels, who has written for publications like Vikatan and Kumutham often even as he dabbled in pocket novels.
His first work as a crime story writer was titled as 'Vaadagaikku Oru Uyir' (A Life For Rent). The novel had a science backdrop, which was received well by readers. From then on, science played a strong role in Rajesh Kumar's stories.
"There was no internet at that time. So, it was a challenge for me to gather information regarding the subjects I planned to write. I used to meet scientists, doctors and army officers and learn about particular issues I planned to use in my stories. That 'authenticity' is one reason why my novels became a success," he said.
At that time, another author, Sujatha, was writing thrillers based on science. But his work was termed 'hi-fi', as readers found it difficult to understand the off-beat subjects. Rajesh Kumar broke down complex subjects into a form where even a Class 8 student could understand them easily. This was another reason — the science and absence of sex — that made women read pocket novels.
When Asokan approached him to write pocket novels, he had no doubt about the success of the ingenious idea.
"Those were the times people used to buy magazines and read during travel, either short or long. Magazines like Kumutham and Vikatan were big in size and the price was also high. They were a bit elitist too. But pocket novels were short in size and the price then was just ₹2. Since it was easier to take and read, people preferred buying pocket novels over others," says Rajesh Kumar.
Making it to the big screen
While Asokan brought many changes to the pocket novel genre, Rajesh Kumar introduced new plots to crime stories. Once he wrote a novel titled 'Rajini Rajjiyam' (The Kingdom of Rajini), with actor Rajinikanth as the protagonist.
"The novel was planned to be made into a film, but the dream failed to realise," he recalls.
For pocket novel writers, the film industry was the next logical step. Although Rajesh Kumar did not show any interest in stepping into the world of cinema, authors who came after him — Suba, Pattukkottai Prabhakar and Surendranath — became screen writers. That also brought about a decline in pocket novel sales.
"The last pocket novel I wrote was 10-15 years ago," says Pattukkottai Prabhakar. He along with Suba had run a publication called 'Aathma', through which they published pocket novels of their own.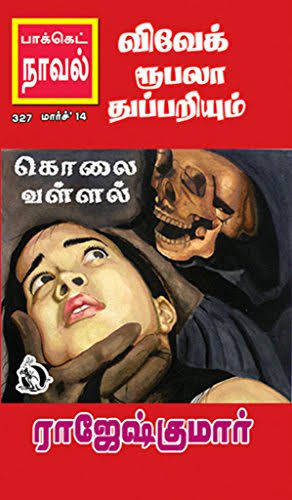 "We ran it from 1988 to 1998. Only our works were published under 'Aathma'.
The popularity of pocket novels should be seen along with the growth of monthly novels, says Prabhakar.
That was a time, he adds, media houses gave more prominence to series and short stories. People used to collect the series and bound them into one big book and read. Or they would wait for all stories in a series to be published into one new book. "It was in this backdrop, publications like 'Rani Muthu' and 'Maalaimathi', started publishing novels as a monthly magazine. Pocket size novels evolved from there."
Just like Dhina Thanthi — a Tamil newspaper founded by SP Adithanar — nurtured the habit of reading newspapers by publishing news in a simple language, pocket novels developed the habit of novel-reading, says Prabhakar.
The author, however, no longer indulges in his once-favourite hobby. Film writing leaves him with little time for pocket novels. For Surendranath, on the other hand, the lack of readers made him stop writing.
From about 4-5 lakh readers in the 80s, the readership of pocket novels has gone down to 50,000-60,000. The price of these novels, however, has risen to around ₹20-30 from ₹2 in the 80s.
Besides, readers now have a host of options, thanks to the internet. Pocket novels too have evolved to include a variety of aspects such as family and spirituality, in which writers Balakumaran and Indra Soundarrajan made a mark.
Despite the changing times, Asokan continued his love affair with pocket novels. Till now, he has brought out close to a 1,000 titles. In 2017, he brought out the 350th special issue of 'Pocket Novel', with images of Rajesh Kumar, Prabhakar and Suresh-Bala on the cover page.
"It was my way of showing gratitude to them," Asokan signs off.