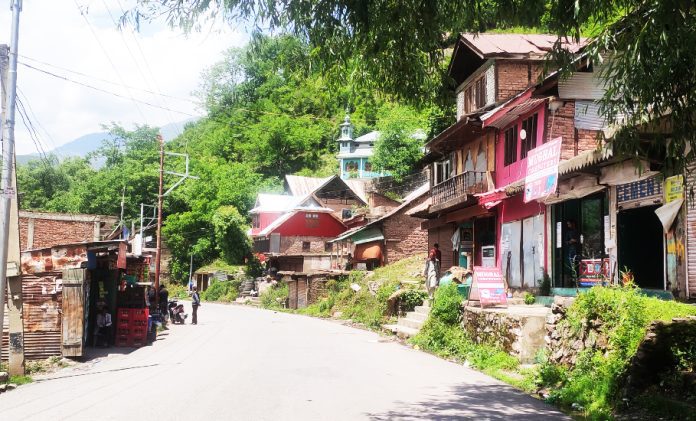 Their tumultuous history of the past 35 years has, perhaps, made it near impossible for most to mention Kashmiri Pandits (KPs) without affixing words such as exodus, targeted killings, transit camps, betrayal and despair. However, for the nearly 2,000-odd Kashmiri Hindus – a majority of them Kashmiri Pandits – of Lagama village in north Kashmir's Uri town, it is the syncretic ties and bonhomie they share with their Muslim neighbours that far outweigh the unfortunate fate that has befallen the KP community elsewhere in Jammu and Kashmir.
This contrast in perception and lived experiences is not because the Kashmiri Hindus of Lagama are in denial of the excesses and misfortune that has sadly come to define the KP community in public discourse – and also now on celluloid, courtesy filmmaker Vivek Agnihotri's perverse political propaganda movie The Kashmir Files (2022).
As a matter of fact, a sense of survivor's guilt is easy to detect in any conversation with a KP in Lagama. But equally palpable is their strong sense of belonging, a yearning for normalcy, the camaraderie they share with the village's Muslims – and also their swiftly eroding faith in a political class that has exploited the over three decades of persecution of the KPs for electoral gains without actually doing anything to improve their lot.
Situated barely 4 kilometres from the Indo-Pak Line of Control (LoC), Lagama, unlike the many bustling touristy hamlets of Kashmir, may not figure in any popular discourse on the 'must see places' in the Valley. For many, the only distinguishing features of Lagama are, perhaps, its historic walnut market or the fact that the Karwan-e-Aman bus service between Srinagar and Muzaffarabad in Pakistan Occupied Kashmir (PoK) – disbanded since the 2019 Pulwama terror attack – passed through here. These aside, life in Lagama is quiet, visibly mundane, even blasé despite scenic views of the Pir Panjal range that Lagama offers or the gushing waters of the Jhelum river that flows through the village.
To continue reading this article...
You have to be a Premium Subscriber
Start your subscription with a free trial
Enjoy unlimited Eighth column, archives and games on
thefederal.com and many more features.
You will also be supporting ethical and unbiased journalism.
plans start from Rs. 149