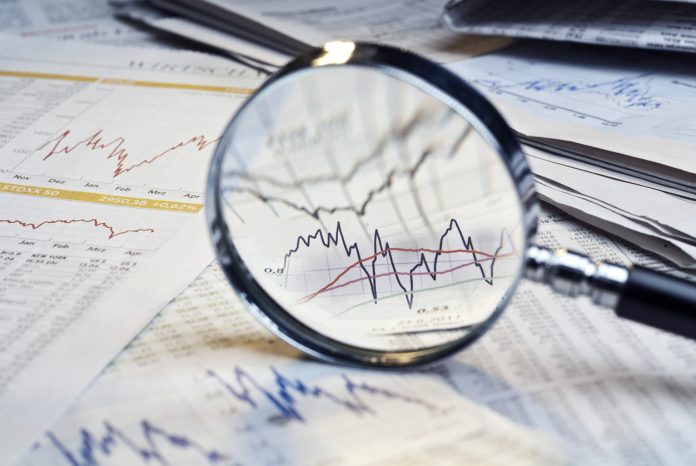 A rising tide lifts all boats. The stocks markets have been on a roll after seven of nine exit polls predicted that the ruling alliance would return to power. Only two of them said the National Democratic Alliance (NDA) would fall short of a majority but did not rule out its chances of clawing back to office.
On Monday (May 20), a day after the exit polls results were published, the National Stock Exchange's benchmark index, the Nifty, rose 421 points, reassured of a 'stable' government led by a 'decisive' leader. The Sensex posted its highest single-day gain of 1,421 points or 3.75 per cent in 10 years. Billionaire investor and perpetual India optimist Rakesh Jhunjhunwala told CNBC-TV18 business news channel that he expected the stock market to give a return of 30 per cent in 2019. That is quite rich considering that the Nifty has risen by 54 per cent between the 26 May, 2014, the day Narendra Modi was sworn in as Prime Minister till Tuesday, 21 May.
Going up
Stock prices of some of the companies whose promoters are considered close to the Prime Minister shot up on expectations of him getting a second term. Gautam Adani's Adani Ports and Special Economic Zone rose from ₹367 at close to Friday to ₹400 at close on Monday, a day after the exit polls were published. Adani Transmission went up from ₹205 to ₹224. Adani Power closed at ₹46.75 on Monday. It had touched a low of ₹38.45 on May 13 after touching a high of ₹54.60 on April 15. The stock had gone down to a 52-week low of ₹15.45 on July 2, 2018.
But the stock of Zee Entertainment Enterprises, owned by BJP Rajya Sabha MP Subhash Chandra, has fallen instead of rising. During the past five years it has been uncritical of the government and is sure to benefit from the government's huge advertising spending over the next five. The group is heavily into debt because of unsound investment calls in the infrastructure sector and will have to part with its media assets, partially or substantially, to repay its creditors. That perhaps explains why the stock drooped.
Sun TV, owned by the Marans of the DMK, rose by about ₹30 on Monday. The DMK-Congress alliance has done better than the BJP-AIADMK alliance according to the exit polls in Tamil Nadu. While it is unlikely to be favoured by the NDA government in advertising, the company has a strong business model that can overcome political rough weather.
Jindal Steel and Power, owned by Congress MP from Kurukshetra, Naveen Jindal, rose by ₹9 on Monday in line with many other stocks. But it has been downhill for the company since it touched a high of ₹719 on April 23, 2010. It fell to a low of ₹63 in March 2016. It has bounced since then to ₹163 but it is far below its peak.
Well-managed companies do better
Companies might gain an edge because of their political connections but unless they are soundly managed, which is rarely the case, they are unlikely to thrive. The Naveen Jindal Group has had its share of distractions. It said it was the victim of a sting operation by the Zee TV Group and did a reverse sting on key journalists of that news channel. It has also set up a rival TV news business. These collateral activities are a drain on management time and effort and end up eroding shareholder value.
NDTV, which has been in the cross-hairs of the government, has seen a bounce in its stock price since May 9. Earlier this week, it turned in its best performance in 10 years. While a UPA government would give it relief from harassment by tax officials, it has proved resilient under the NDA.
The stocks that investors have preferred over the past few days are those with sound businesses and good managements like HDFC and HDFC Bank, ICICI and Axis banks, ITC and Bajaj Auto, to name a few.
Rather than read the political tea leaves while picking stocks, investors must look for well-run enduring businesses that are likely to sway during downturns but not break.
The current exuberance in the stocks markets is unlikely to last long. The fiscal deficit is likely to overshoot the target of 3.4 per cent of the GDP, which will reduce the government's ability to spend and invest.
Private sector investment has not picked up and sales of both consumer staples and durables has slowed down. Unemployment rate is high; there is little sign of revival of the construction, manufacturing and export sectors. If the government feels that the elections are a vindication of its emphasis on nationalism and communal division, there is likely to be social strife which will be economically damaging. Prudence suggests that the current rally should be used to get rid of stocks that are not backed by fundamentals.
UPA victory a disappointment
A UPA victory will be disappointing to investors and the Nifty is likely to fall by 3-5 per cent. A mahamilavat (highly adulterated) coalition, to use the Prime Minister's respondent term, might seem to be pulling in all directions. But the UPA will not have to contend with the communists on which the UPA 1 depended. In the run-up to government formation in 2004, the Nifty fell 194 points on May 17 after AB Bardhan of the Communist Party of India said that it would not allow the disinvestment of state enterprises.
Though all the constituents of the coalition are left-leaning, they support market reforms in various degrees. They will of course want to please their constituencies. Akhilesh Yadav will want relief for sugar mills which owe about ₹10,000 in cane arrears. Chandrababu Naidu will want special status for Andhra Pradesh.
The Congress has promised a top-up income scheme for families earning less than ₹72,000 a year. But it will also have the benefit of competent economists like Manmohan Singh and Raghuram Rajan. It will find it easy to clean up GDP data about which doubts have been cast. Overall, the return of the UPA, which seems distant on the eve of counting, should be seen as a buying opportunity.