The castes and sub-castes of Tamil Nadu do impact the outcomes of elections. This time too, the Dravidian majors, the AIADMK and the DMK, are doing some fine-balancing to get the numbers on their sides. The Federal, in a two-part series, examines the matrices. To read the first part, click here.
Not just the AIADMK, but the DMK too had failed to consider the demands of the Piramalai Kallars as they literally had never been under such pressure due to its lacking presence in southern Tamil Nadu.
The three major demands of this community has been to make them Denotified Tribes once again, to expedite the 58-canal scheme that transfers water from Vaigai Dam to Gundar Basin through 58 canals, which will benefit 35 tanks and irrigate nearly 2,300 acres, and recognise the 16 martyrs of Perungamanallur, who were killed in police firing in 1920, while opposing the Criminal Tribes Act.
Advertisement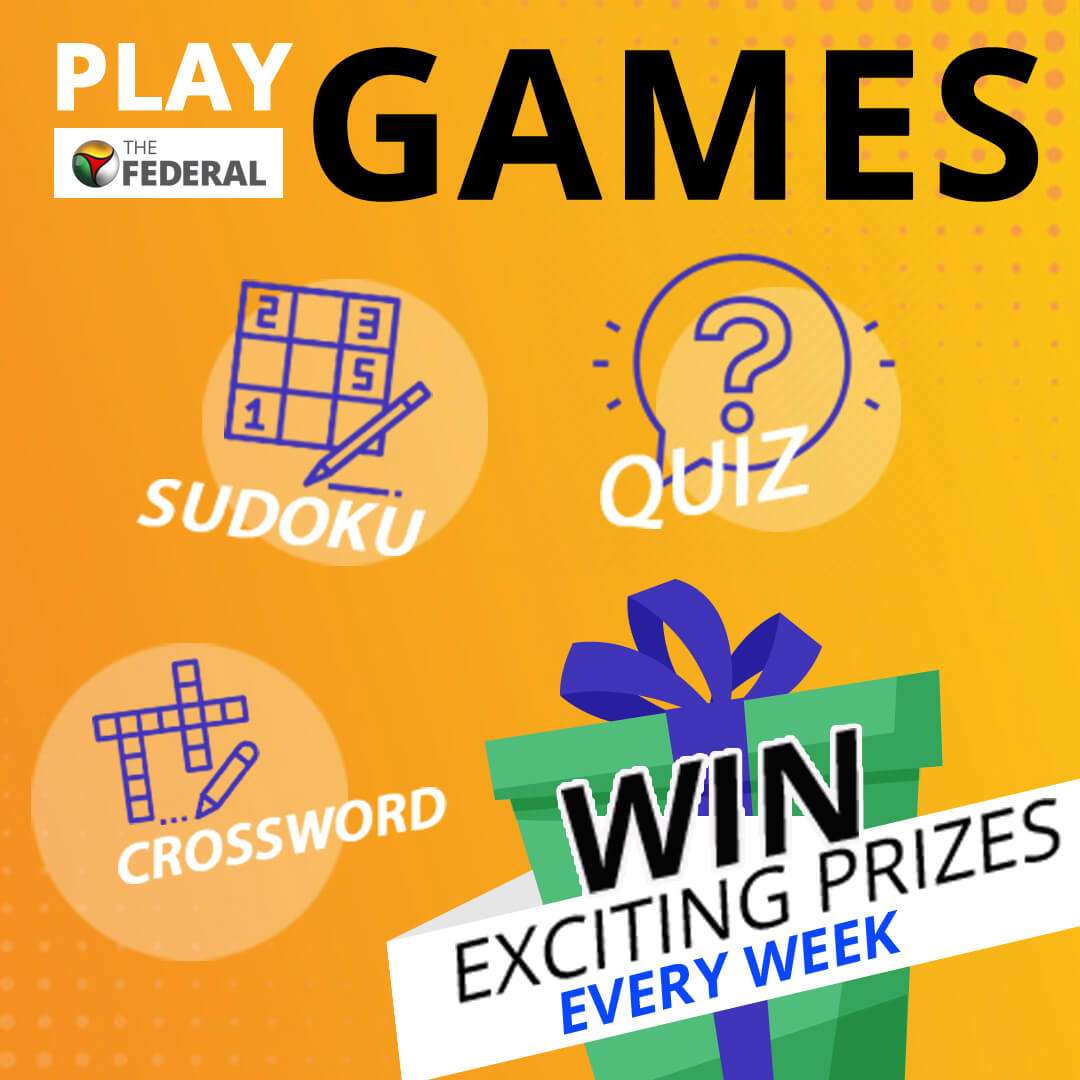 The DMK's lack of influence in the south has happened over time.
"This is not a new development," said Stalin Rajangam, a Madurai-based cultural writer. "From 1957, the first time when the DMK faced the electorate, there has been no major representation from the south in the government. Out of 15 candidates, who won that election, 14 were from the northern parts of TN," he added.
Also read: DMK manifesto: ₹100 LPG subsidy, ₹4/5 fuel price cut, job reservation
The people of the south have a higher level of emotional connection with the land than the people of the north. The people of southern districts have more attachment with festivals, arts and literature. That's why there are more people in the fields of arts, literature and cinema from the south, whereas in the north, people are more involved with commerce and trade, said Rajangam.
"So, it came as no surprise, when the charismatic MGR floated his party, the south welcomed and embraced it. Interestingly, till his death, MGR contested from the constituencies in Madurai district such as Madurai West and Andippatti, except in 1977, when he contested from Aruppukkottai constituency in Virudhunagar district. This has retained the reputation of being the Thevar vote bank for AIADMK," Rajangam added.
According to I Pandian, a human rights activist, it was after the emergence of Sasikala, the Mukkulathors started to gain prominence in Jayalalithaa's cabinet.
"When Jayalalithaa came to power for the second time in 2001, Sasikala started her sway over state politics and took decisions on the late CM's behalf. It was at this time, she played the Mukkulathors or Thevar caste card well. The AIADMK had such a trustful negotiator for a particular caste in her, while DMK did not have anyone," said Pandian.
Since Sasikala is not in the electoral race anymore, a section of the Kallar vote bank is unhappy with the AIADMK.
According to villagers, they were now ready to vote for Dhinakaran. "It is true that Dhinakaran was not a Piramalai Kallar, but when he was a MP of Periyakulam constituency in 1999 and 2004, he did some good work in that area. He had built a community hall, which still serves the village as a marriage hall. So, many have a soft spot for him," said Preetha. But, some are clueless about his party symbol and may just end up casting their vote for the 'two leaves' (AIADMK symbol) thinking it belongs to him.
DMK's relation with Kallars
Interestingly, TN's prominent party, the DMK has never tried to make inroads into TN's southern belt.
Thevan argued that it is because the reforms of the Dravidian movement did not apply to the Kallars. "The reforms that were propagated by the Dravidian movement such as widow remarriage, divorce, to shun Brahminical rituals in their festivals, etc., were already practised by the Kallars," added Thevan.
If Periyar had decided to fight against the Criminal Tribes Act and organised a movement against it, the situation today might have been different, he pointed out.
Also read:  DMK promise of ₹1,000 aid for women marks new high in populist economics
There is another reason why the Piramalai Kallars are dissatisfied with DMK. When the MBC category was created as a result of Vanniyar protests in 1987, the then chief minister M Karunanidhi had provided 20% reservation not only for Vanniyars but made it mandatory that it should be shared between other 107 castes, which has 68 DNT communities. Instead of treating DNT as a separate category, Karunanidhi's move of including them under MBC did not go down well with them.
However, Thevan reiterated that the DMK compensated for that damage in other ways. "They built reclamation schools and it was during DMK's regime, PN Vallarasu, a leader of All India Forward Bloc (AIFB) demanded the government to pass an order to ensure that only Piramalai Kallar teachers should be appointed in Kallar Reclamation Schools at elementary level," said Thevan.
Forward Bloc as a leading political entity for Kallars
One has go back in history to understand how a small outfit like All India Forward Bloc (AIFB) became the only political party for a community, which has a sizable population but with no representation in the state cabinet.
The economic and political policies of the British mostly resulted in ousting tribes from their traditional occupation. When the Salt Act was implemented in the 1870s, one of the tribes, 'Uppu Kuravar', was pushed out of their profession of salt making and trading it. The British started to trade the salt through trains and the Uppu Kuravars became robbers targeting trains.
"Similarly, in 1914, when the Criminal Tribes Act was first implemented in Keezhakuyilkudi, a Piramalai Kallar village in Madurai, they were prevented from taking up traditional policing work such as protecting one's assets and collecting fees for that. The Act was then extended to olden day Madurai district (included districts of Madurai, Theni and Dindigul) in 1918," said Thevan.
People opposed this step by the British. In 1920, the residents of Perungamanallur village near Usilampatti registered their opposition to the Act, by not allowing officials to get their fingerprints. When police tried to capture them, the residents ran out into the fields and police firing was ordered, killing 16 people. The Perungamanallur village is all set to mark the centenary of this incident, this year.
"Sixteen people were killed in this incident, including one woman named Maayakkal," said Preetha, who has founded an organisation Perungamanallur Heroic Lady Maayakkal Women Welfare Association in 2019, to create awareness about this particular history and work towards setting up a memorial for the martyrs.
In 1933, the Act was extended to Aappanadu Kondayamkottai Maravars, a community found largely in Ramanathapuram district. Muthuramalingam born and studied in Pasumpon, a village in the same district. During his school days, he had many friends who were Piramalai Kallars and started to fight against the Act.
Through his protests, many sub-castes of Maravars were stopped from being brought under this Act. Following this victory, Piramalai Kallar youths started to accept him as their leader. In the 1937 provincial election, Muthuramalingam contested against the Raja of Ramnad as a Congress candidate and even had his father campaign against him.
Muthuramalingam was arrested in 1940 and spent time in prison till 1945. Due to factional fighting in Congress, he joined the Forward Bloc party after his release from prison. In the 1946 elections, he promised to push the government to revoke the Act and was elected unopposed. As promised, he persuaded the government to repeal the act. In 1948, the All India Forward Bloc (AIFB) got its own symbol – the lion.
"Thus, Muthuramalingam became the leader of the Thevars, not through caste dynamics but by his activism and courage to ablolish the Act," said Thevan.
Forward Bloc is now considered as a political entity who can bank on the Piramalai Kallars. This is the only sub-caste under Kallar community and only caste under Thevars which is able to gather it's people under a separate political party. Though Agamudayars and Maravars or for that matter, even the other three types of Kallars have some fringe outfits, they are unable to grow as a political party because they are small in numbers.
In Usilampatti constituency, the DMK has won just once, while the AIADMK has bagged the seat thrice. The Piramalai Kallar leaders like Mookiah Thevar and PKM Muthuramalingam contested here as independent candidates in 1957 and 1984, respectively. The AIFB has won five times.
 Also read: Dhinakaran-Owaisi pact will harm the fortunes of other parties in Tamil Nadu polls
How AIFB helped Kallars
As a way of showing their gratitude to Muthuramalingam for freeing them from the clutches of the Criminal Tribes Act, the Piramalai Kallars have always voted for the AIFB, which continued to exist because of the efforts of PK Mookiah Thevar.
"But there are nearly 15 Forward Blocs in this region. However, the party which is associated with Debabrata Biswas, the current Secretary General of AIFB, is the true Forward Bloc party," said M Buvaneswaran, a sociologist who is studying political inclusion and exclusion in rural areas.
Born on April 4, 1923, Pappapatti Kattamuthu Mookiah Thevar, was a member of Forward Bloc party from his college days. He studied in Madura College and was even elected as a student leader. But poverty drove him to discontinue his studies.
It was this time, his friends, C Ragupathi Thevar and Kamana Thevar introduced him to Muthuramalinga Thevar. After interacting with Mookiah for just a couple of minutes, Muthuramalinga, it is said, decided that Mookiah should contest from Periyakulam Assembly constituency, which was then under Madurai.
From 1952, Mookiah Thevar contested from Periyakulam (later the constituency was replaced by Usilampatti due to delimitation) and registered his victory in the next six elections continuously. He was also elected as an MP from Ramanathapuram district. In 1967, he served as a pro-tem Speaker and even administered the oath of the late CN Annadurai.
As a Piramalai Kallar, Mookiah had known how the community suffered due to its past history as a Criminal Tribe. To get rid of the shame that hung over their name, he started to build educational institutions and named them after Muthuramalingam. He was the one who first idolised Muthuramalingam, a Maravar by birth. He built a life-size statue, which is placed at Goripalayam in Madurai. It is claimed that he was the one who started to celebrate 'Thevar Jayanthi' in memory of Muthuramalingam whose birth and death anniversary converge on the same day (October 30). It is for all his efforts, PK Mookiah Thevar too finds a place of pride in the paintings in the village temples of Usilampatti district.
(This is the first of a two-part series on the role of the Kallar community in Tamil Nadu's politics. Click here to read the first part)