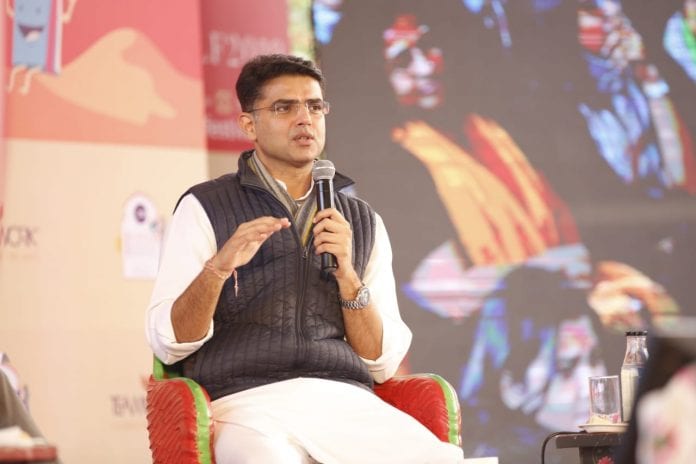 Former deputy chief minister of Rajasthan Sachin Pilot served a legal notice to Congress MLA Girraj Singh, who alleged that Pilot had offered him ₹35 crore to cross vote in the Rajya Sabha elections, according to media reports.
In response to this, Pilot has demanded a sum of ₹1 and a written apology before the Press within seven days for issuing "false and frivolous allegations".
Giriraj Singh Malinga said on Monday (July 20) that during the talks held at Pilot's house, he was offered money to switch his allegiance to the BJP. The MLA said he subsequently told Chief Minister Ashok Gehlot about this.
Advertisement
Malinga also said Pilot has spoken to him two or three times about this since December, adding, "This has been happening since December, it is nothing new. I told them I cannot do this."
Pilot had responded then that he was "saddened but not surprised" and termed the allegations "baseless". He also said this was a "clear attempt to undermine his reputation" and take the focus away from the substantive issue he had raised against the party leadership of the state.
Pilot said in the legal notice sent on Tuesday to Malinga that it was "surprising that (Malinga) remained silent for seven months". He also mentioned in the notice that the MLA has "suddenly raked up a bunch of lies" to malign his reputation.
Pilot further said that "a certain section of the party considers him a rival and involve in this kind of tactics to bring down his reputation'.
"The biggest instance of this being the disqualification notices that have been issued to him that are already a subject matter of proceeding in the High Court of Rajasthan," the notice read, according to NDTV.
On the other hand, Gehlot has steadily maintained that Pilot is "hand in glove" with the BJP and was trying to topple his government.
Pilot and 18 other rebel Congress MLAs are currently in Manesar in Haryana.