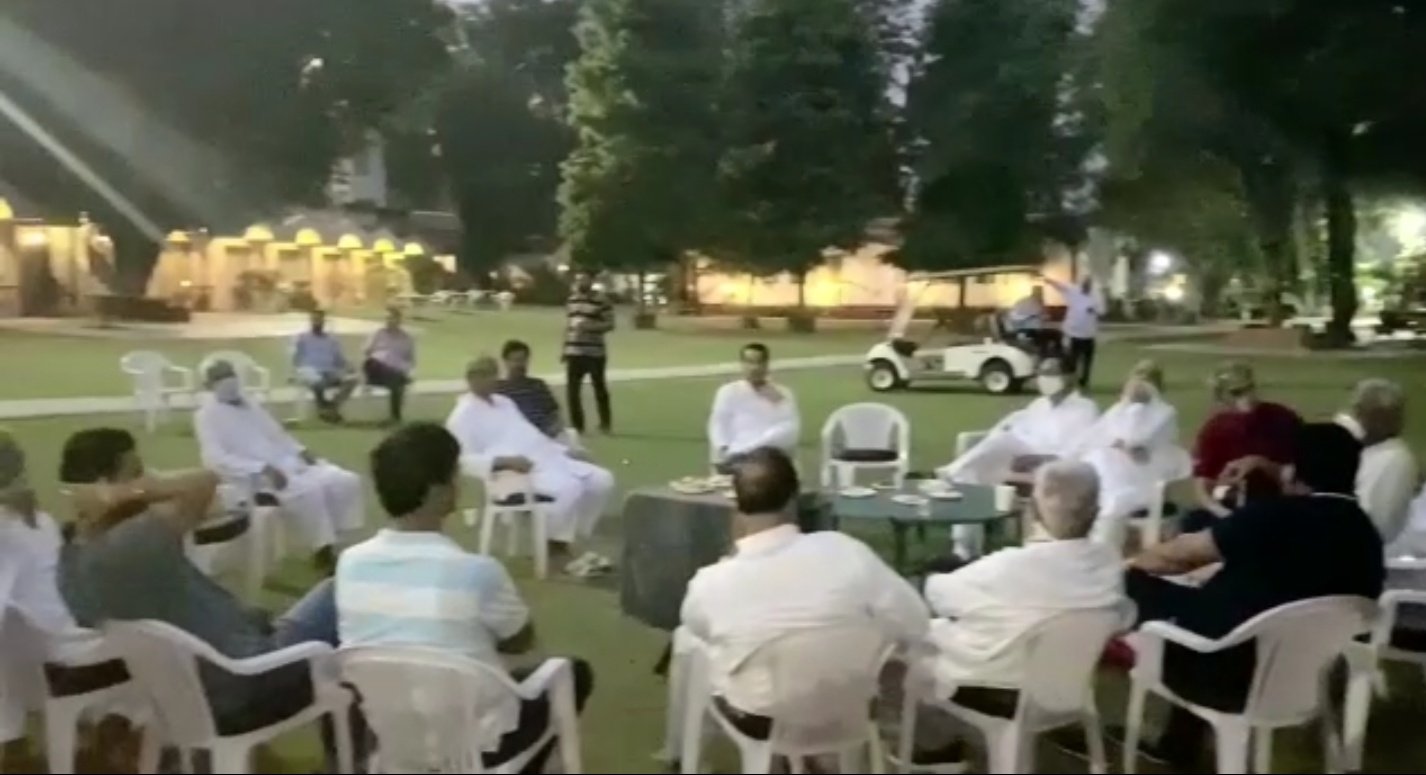 Rajasthan rebel MLA rules out being shifted to Karnataka; location unknown
Twists and turns in the Rajasthan political plot seem to be never-ending. Amidst allegations by the Congress that MLAs from Sachin Pilot's team were being moved to BJP-ruled Karnataka, a rebel MLA has ruled out any such thing.
When asked if they were being moved to Karnataka, in a fashion similar to the Madhya Pradesh coup, a senior rebel legislator said, "No way", NDTV reported. He, however, did not reveal the current location of the 18 MLAs loyal to former deputy chief minister Sachin Pilot.
Reports said that Sachin Pilot's team of loyalists had been camped out at a resort in Manesar for almost a week now. However, they have been 'missing' since Friday evening after Rajasthan Special Operations Group returned empty-handed from the 'location,' following the issuance of disqualification notices by Rajasthan Assembly Speaker CP Joshi. There was high drama as the police team was briefly stopped and not allowed to enter by the BJP government's Haryana police.
Govind Singh Dotasra, who replaced Pilot as Rajasthan Congress chief, questioned the intervention of Haryana police if BJP had nothing to do with it. "Rajasthan SOG was made to wait by BJP government's Haryana Police until the MLAs inside the resort in Manesar were moved out through a secret door," he said.
The Rajasthan police team were looking to collect a voice sample from one of the MLAs after the Congress on Friday released transcripts of alleged telephonic conversations of horse-trading between the rebel MLAs of Rajasthan and the BJP and said that the MLAs Bhanwal Lal Sharma and Vishwendra Singh have been suspended from the primary membership of the party. An FIR has been filed against the two rebel MLAs for conspiring to bring down the Ashok Gehlot government for bribes.
Sources in the Rajasthan Police's SOG believe the rebel legislators are somewhere in Delhi.
Meanwhile, Ashok Gehlot's legislators' camp was seen practising yoga and getting cooking tips from the chef and engaging themselves in various activities in a five-star hotel near Delhi, where they have been camping since Monday. Pictures of the MLAs doing yoga in the hotel lawn, crowding around a chef cooking food, watching movies, playing carrom and celebrating the birthday of an MLA did the rounds on social media.
The ensuing resort politics is a flashback to when Jyotiraditya Scindia, another young Congress leader, switched to BJP along with 22 MLAs leading to the collapse of Kamal Nath government in Madhya Pradesh in March, 2020. The MLAs had been flown to Karnataka in a chartered flight.