Haryana police on Friday (July 17) evening stopped a Rajasthan police team from entering a hotel in Gurgaon, where some dissident Congress MLAs are said to be staying, according to media reports.
The Rajasthan police had sent a Special Operations Group (SOG) team to Haryana, a BJP-ruled state, to collect voice samples of some dissident MLAs. Two FIRs have been registered on a complaint lodged by the Congress over the alleged conspiracy to topple the Ashok Gehlot government through horse trading of MLAs.
Congress spokesperson Randeep Surjewala had earlier in the day demanded the arrest of union minister and BJP leader Gajendra Singh Shekhawat, and also dissident Congress MLA Bhanwarlal Sharma, after two audio clips surfaced pertaining to an alleged conspiracy to topple the Rajasthan government.
Advertisement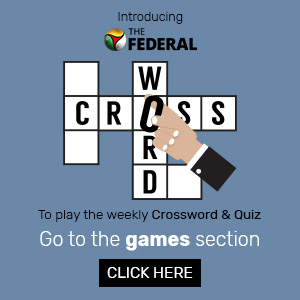 The Congress has also suspended Sharma and MLA Vishvendra Singh from the primary membership of the party, and issued them show cause notices.
Sharma, a Pilot loyalist, however, denied the allegations. When the audio tapes surfaced on Thursday, he had termed them as fake and said the voice in it was not his. Shekhawat has also rejected the Congress's allegation. He said his voice is not in those recordings and that he was ready to face any probe.
Meanwhile, Sachin Pilot and 18 other Congress dissident MLAs on Friday got a four-day reprieve from any action by the assembly Speaker on the disqualification notices served on them, after the Rajasthan High Court extended its hearing on the issue to next week. The case will now be heard at 10 am on Monday.
The counsel for the Speaker assured the court that no order shall be passed on the notice till 5.30 pm on Tuesday. Harish Salve and Mukul Rohatgi argued for the petitioners through video conference, while Abhishek Manu Singhvi was among those who argued on behalf of the Rajasthan Assmebly Speaker.
Related news: Rajasthan crisis: HC breather to Pilot camp till Tuesday evening
The petition had challenged the disqualification notices based on a Congress complaint that the MLAs should be disqualified from the Rajasthan assembly for defying a party whip. The Pilot camp, however, has argued that a party whip applies only when the state assembly is in session.
In its complaint to the Speaker, the Congress had sought action against Pilot and the other rebels under paragraph 2 (1) (a) of the Tenth Schedule of the Constitution. The provision disqualifies MLAs if they "voluntarily" give up the membership of the party which they represent in the House.
Pilot was sacked as deputy chief minister and the president of the state unit of the party after he rebelled against CM Ashok Gehlot. He has been upset since he was not picked for the CM's post after the 2018 assembly polls. His supporters claim he deserved the position since it was due to his hard work as the state unit chief that the party won the polls.
(With inputs from agencies)