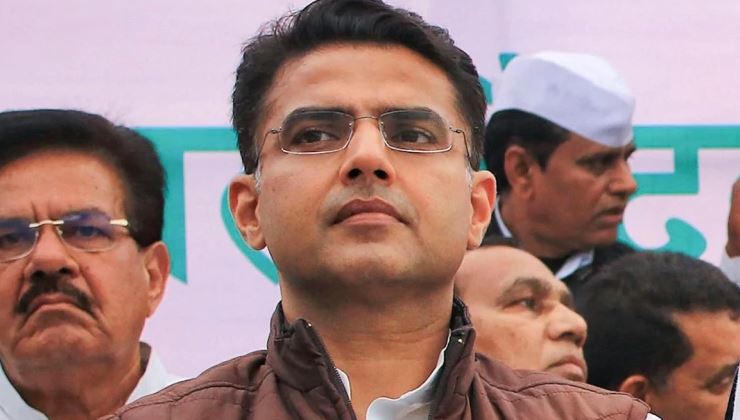 Pilot rebellion: Speaker Joshi moves SC against delay on part of High Court
Rajasthan Assembly Speaker CP Joshi has approached the Supreme Court against the state High Court's directive to defer action against ex-Deputy Chief Minister Sachin Pilot and other Congress MLAs who rebelled against the Ashok Gehlot government.
The HC had asked the speaker to defer action against the rebel MLAs initially by three days, up till Tuesday. The Rajasthan HC Bench, hearing the case on Tuesday again, said it would come up with a decision on Friday and asked that any action be deferred until then.
The court had also observed during the hearing that the party's whip would not hold good on meeting held outside the House. [The contention of the official side was that the rebel MLAs refused to turn up for two meetings of the Congress Legislature Party].
An NDTV report said the Speaker would 'challenge the High Court's delay and intervention' in the Supreme Court.
Earlier Speaker Joshi issued notices to Pilot and his 18 loyalists asking them to reply by July 17, to why they shouldn't be disqualified for skipping Congress Legislature Party meetings on July 13 and 14.
Challenging this in their petitions, Pilot and the MLAs had argued that they cannot be disqualified when the Assembly is not in session and that their discontentment over the party leadership cannot be construed as their intention to leave the party under 2(1) (a) of the Tenth Schedule of the Constitution.
Pilot was sacked as deputy chief minister and the president of the state unit of the party after he rebelled against Rajasthan Chief Minister Ashok Gehlot. He has been upset for not being picked for the CM's post after the 2018 assembly polls. Pilot's supporters said he deserved credit for the party's election victory after a campaign helmed by him as the state unit chief.