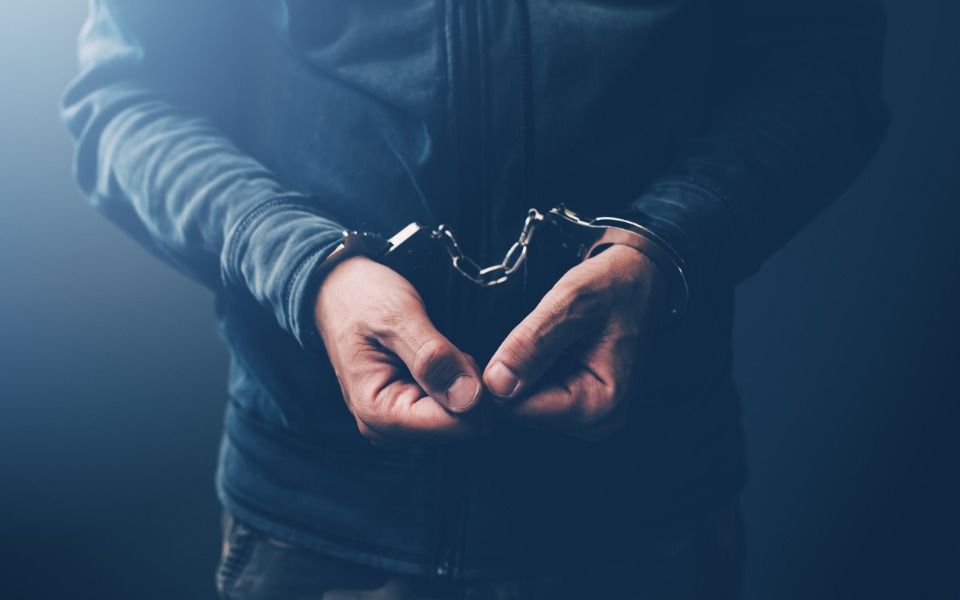 Jodhpur violence on Eid: 97 arrested, curfew imposed; UN reacts
Rajasthan police have so far arrested 97 persons in connection with the clashes between two communities that erupted before and during Eid in Jodhpur.
Communal tension broke out in Chief Minister Ashok Gehlot's hometown hours before Eid on Tuesday (May 3), prompting the authorities to impose a curfew in 10 police stations areas in the city. Also, mobile internet services were suspended.
In a tweet, Jodhpur police said a curfew has been imposed in some areas of the city till Wednesday midnight. "In the context of the current situation, a curfew has been imposed in some areas of the city. In the Jodhpur Commissionerate area, prohibitory orders are issued under section 144 of the Code of Criminal Procedure 1973. This order will be effective from 1 PM on 03.05.2022 till 12 midnight tomorrow."
"Curfew is being strictly enforced in the district. Higher-level officers have been deployed here. Every small incident occurring in the district is being monitored. A total of 97 people have been arrested in connection with incidents that have occurred in Jodhpur," said Hawa Singh Ghumaria, Additional Director General of Police (Law and Order), according to an ANI report.
Gehlot has alleged a BJP role in the violence. "This is the agenda of the BJP because inflation, unemployment have gone so far up, they cannot control it. So, they are doing this deliberately to divert attention," he told NDTV.
वर्तमान परिस्थिति के परिप्रेक्ष्य में शहर के कुछ इलाकों में लगाया गया कर्फ्यू …
जोधपुर आयुक्तालय क्षेत्र में दंड प्रक्रिया संहिता 1973 की धारा 144 के तहत निषेधाज्ञा जारी की जाती है-
यह आदेश आज दिनांक 03.05.2022 को एक बजे से कल रात 12 बजे तक प्रभावी रहेगा। #Jodhpur pic.twitter.com/ADWOayRoQQ

— Jodhpur Police (@CP_Jodhpur) May 3, 2022
The tension broke out past midnight over the issue of putting up Islamic flags on Jalori gate circle, which led to stone pelting in which five policemen were injured, the police control room said.
After Namaz at Eidgah near Jalori gate was over on Tuesday morning, tension escalated again with people pelting stones at shops, vehicles, and houses.
Heavy deployment of police has been made in the area, officials said. The chief minister said instructions had been issued to the administration to maintain peace and order.
Gehlot said he held a high-level meeting with police officials and appealed to the public to maintain peace. "People of all societies and religions in Rajasthan have been celebrating all festivals with love and brotherhood and especially Jodhpur is known for its adoption. This tradition should continue. I appeal to the general public to maintain peace," he tweeted.
राजस्थान में सभी समाज और धर्मों के लोग सभी त्योहारों को प्रेम और भाईचारे से मनाते आए हैं और विशेषकर जोधपुर अपनी अपनायत के लिए जाना जाता है। यह परंपरा बनी रहनी चाहिए।
मेरी आमजन से शांति बनाए रखने की अपील है।
2/2

— Ashok Gehlot (@ashokgehlot51) May 3, 2022
जोधपुर में हुई घटना दुर्भाग्यपूर्ण है, प्रदेश में कहीं भी साम्प्रदायिक सौहार्द्र को प्रभावित करने वाली घटना से समाज में शांति एवं कानून व्यवस्था को क्षति पहुंचती है। अपराधी चाहे किसी धर्म, जाति या वर्ग का हो अपराध में उसकी संलिप्तता पाये जाने पर उसे बख्शा नहीं जाए।

— Ashok Gehlot (@ashokgehlot51) May 3, 2022
"The incident in Jodhpur is unfortunate, any incident affecting the communal harmony anywhere in the state damages the peace and law and order in the society. The offender, irrespective of religion, caste or class, should not be spared if he is found to be involved in a crime," he added.
साम्प्रदायिक सद्भाव और भाईचारे को नुकसान पहुंचाने वाली घटनाओं के लिए ज़िम्मेदार असामाजिक तत्वों की पहचान कर उनके खिलाफ कठोर कार्रवाई के निर्देश दिए हैं।

— Ashok Gehlot (@ashokgehlot51) May 3, 2022
Meanwhile, a spokesperson for UN Secretary-General Antonio Guterres has reacted to the violence in Jodhpur.
"I think the basic point is our hope that the various communities will work together and that the government and the security forces will ensure that everyone can go about their activities, including their celebratory activities, peacefully," Farhan Haq, Deputy Spokesman for the Secretary-General, said on Tuesday.
Haq was responding to a question on whether the Secretary-General has a response to incidents of violence in Jodhpur coinciding with the festival of Eid.
(With inputs from Agencies)