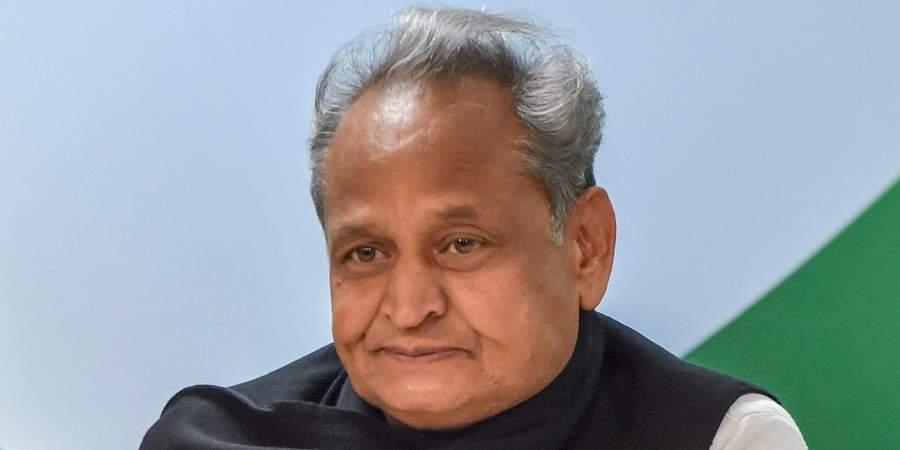 Gehlot's plan to restore old pension scheme runs into problem, says report
Rajasthan chief minister Ashok Gehlot had on February 23 announced with much fanfare restoration of the old pension scheme (OPS) for employees appointed on or after January 1, 2004. The Gehlot-led Congress government had high hopes of gaining electoral advantage from this announcement in elections to be held next year.
But Gehlot's pension plan has run into a wall. The Pension Fund Regulatory and Development Authority (PFRDA) has refused to release the Rs 39,000 crore accumulated under the new pension scheme (NPS) in the account of Rajasthan government employees since 2005, reports Hindustan Times. PFRDA said there was no provision in the rules that allow such an exit.
NPS notified in 2003
The NPS had been notifies by Atal Bihar Vajpayee-led NDA government in 2003 to reduce the exchequer's pensionary liabilities in the long run.
Also read: My resignation letter is permanently with Sonia Gandhi, says Ashok Gehlot
Besides restoration of OPS, Gehlot had also announced that the contribution of employees taken since 2004 will be shifted to the general provident fund (GPF).
In April, the state government wrote to PFRDA to exit from NPS and restore OPS, says the Hindustan Times. The state finance department said that from April 1, 2022, the OPS was restored and no amount was deducted from employees' salary. "We request that the funds, which have already accrued both in form of government and employees' contribution, along with accruals to be deposited back to the state government as revenue receipts," the Rajasthan government said in a communication to PFRDA.
But PFRDA said there was no provision to return funds deposited and denied the Rajasthan government's request to transfer the same, reported Hindustan Times.
'PFRDA cannot refuse'
However, a senior Rajasthan government official told the newspaper that PFRDA cannot stop anyone from exiting the NPS. "The PFRDA can't stop anyone from exiting the NPS (every individual can leave NPS any time), this is what the Act says. Now the government of Rajasthan wants to exit. Pension is a state subject, so the Centre cannot stop it," the official said.
The state is now exploring legal options and is consulting the advocate general of Rajasthan, another official said.
Gajendra Singh, president of an employees' association Akhil Rajasthan Rajya Karamchari Sanyukt Mahasangh (united) said the state government is yet to issue a notification on restoring OPS. "The state should write to the government of India and PFRDA, and if there aren't provisions, then it should be brought in the interest of the employees," he said.
Also read: Pulling out of NPS is fiscally imprudent; other states might emulate Rajasthan