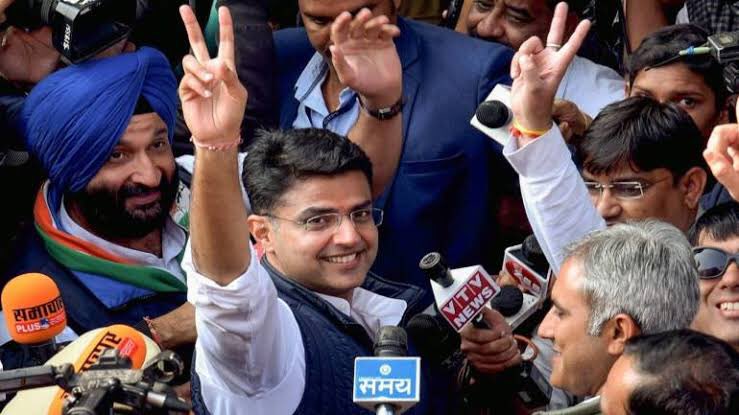 Big win for team Pilot as SC refuses to intervene, says HC can deliver verdict
In what is deemed as a win for team Sachin Pilot, the Supreme Court on Thursday (July 23) refused to intervene in a plea filed by the Speaker of the Rajasthan Assembly seeking to stop the state Hight Court from deciding on the disqualification of 18 rebel MLAs besides Pilot.
The SC said the Speaker could have waited for a day for the HC to decide not he matter.
Pilot and his team of MLAs had challenged in the HC the disqualification notices served to them.
Speaker C.P. Joshi argued that the state High Court had no jurisdiction to restrain him from conducting disqualification proceedings till July 24 against the dissident Congress MLAs.
A three-judge bench headed by Justice Arun Mishra heard Joshi's plea that referred to a famous SC verdict rendered in the 1992 Kihoto Hollohan case, in which it was held that courts can't intervene in disqualification proceedings undertaken by the Speaker under Tenth Schedule to the Constitution.
Senior advocate Kapil Sibal, appearing for the Speaker, said the court can't direct the Speaker to extend the time to file their replies to the anti-defection notices. It's not in the jurisdiction of the court, he said.
Sibal's response came when the bench asked him whether courts could not intervene at all if the Speaker suspended or disqualified a lawmaker. The bench also asked him on what grounds the disqualification notices were sent.
To which he responded, "MLAs didn't attend party meeting, they're indulging in anti-party activities. They're in a Haryana hotel, incommunicado and sought floor test against their own party," Livelaw reported
Sibal further stressed that the disqualification was based more on anti-party activities than skipping the meetings.
Justice Mishra asked Sibal, "Can a person elected by people not express his dissent? it seems party members can't raise their own voice against their own party. "Voice of dissent cannot be suppressed."
The apex court asked Sibal why couldn't they just wait during arguments on whether courts can intervene and give protective order to the rebels. "It is a matter of just one day. Why can't you wait," the court asked. Justice Mishra further questioned the necessity of the Speaker, 'a neutral person,' approaching the court.
The 19 MLAs were served notices after the Congress complained to the Speaker that they had defied a whip to attend two legislature party meetings last week. The Pilot camp, however, argued that a party whip applies only when the Assembly is in session.
In the 200-member state assembly, the Congress has 107 MLAs, including Pilot and 18 MLAs loyal to him.