All stranded passengers have been rescued after an express train plying between Mumbai and Kolhapur was stuck due to floodwaters near Badlapur around 3 AM on Saturday (July 27).
Speaking on the rescue operations, the Central Railway Chief Public Relations Officer confirmed that all the stranded passengers were evacuated safely. A special train with 19 coaches will leave from Kalyan to Kolhapur with the passengers of Mahalaxmi Express, the officer added.

Eight teams from the Indian Navy and one NDRF team were mobilised to carry out rescue operation after around 700 passengers got stranded as the Mahalaxmi Express got stuck near Badlapur in Thane district. A Seaking Helicopter was also sent with divers for deployment in the area as advance assessment party.
Advertisement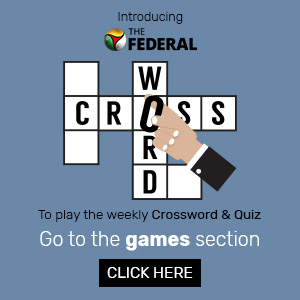 However, due to bad weather conditions, Navy and Air Force helicopters were forced to return to the base after doing aerial survey, said a defence public relations officer. One inflatable boat was also disembarked by the Navy choppers to assist in rescue operations, the officer said.
Chief Minister Devendra Fadnavis instructed the Chief Secretary to personally monitor the rescue operations at Wangi, where people are stranded in the Mahalaxmi Express, his office said in a tweet. It later added that the situation was under control.
#WATCH Maharashtra: Aerials shots of Mahalaxmi Express rescue operation. More than 500 passengers have been rescued so far. pic.twitter.com/nLlsfebPAr

— ANI (@ANI) July 27, 2019
The Maharashtra government also requested the defence officials to arrange airlift of the stranded passengers.
Meanwhile, the Indian Meteorological Department said that Raigad, Thane, Palghar and some of parts of Ratnagiri in Maharashtra will witness scattered heavy rainfall, and extra heavy rainfall at isolated places on Saturday and Sunday.
Heavy rain has been lashing Mumbai and the adjoining areas, which has led to flooding in several parts. The downpour has led to traffic snarls and has also affected the movement of trains.
Also Read: Inadequate equipment impedes relief efforts during Assam floods
It has also affected air services in Mumbai, leading to the cancellation of 11 flights and diversion of nine incoming aircraft on Saturday. The operations are, however, normal now, an official said.
The cancelled flights include seven departures and four arrivals. Of the seven departures, IndiGo has cancelled five, while Air India and gulf carrier Emirates have cancelled one each. IndiGo has also cancelled its three flights to Mumbai from various destinations, the official said.
Also, eight other incoming aircraft had to do a go-around before landing, the official said.
Meanwhile, incessant rains continued to lash Nashik city and parts of the district for the third consecutive day on Saturday, inundating low-lying areas and affecting normal life to some extent.
The city and other parts of the district have been experiencing intermittent showers since Thursday. As per the weather department, the district will continue to get rainfall in the next 24 hours.
(With inputs from agencies)