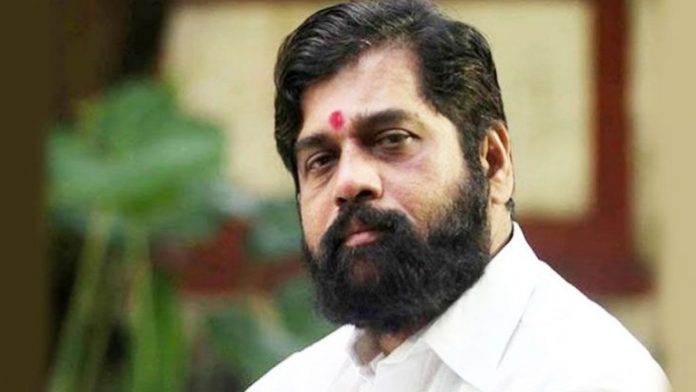 Shiv Sena sacks Eknath Shinde as legislative party leader
Eknath Shinde, who was earlier on Tuesday, June 21, removed by Shiv Sena as its legislative party leader, has changed his twitter bio which doesn't say 'Sena' anymore. This followed a cryptic tweet in Marathi by him saying, "We are Balasaheb's staunch Sainiks… Balasaheb has taught us Hindutva…We never and will never cheat for power." This was his first communication since he was reported to have gone to Surat in Gujarat with more than 20 rebel Shiv Sena MLAs.
Sena had earlier named Sewri MLA Ajay Chaudhary as the new Shiv Sena legislative party leader, said an ANI report quoting sources.
The Federal profile: Read about Eknath Shinde, the 'rebel' Sena strongman 
Setting off alarm bells in the MVA government, Shinde earlier reportedly whisked away more than 20 party MLAs to a hotel in Surat, a day after the BJP won five of the 10 seats in the Legislative Assembly elections in the state.
In view of the crisis, Shiv Sena chief and Maharashtra Chief Minister Uddhav Thackeray called an emergency meeting of MLAs. Reports said at least 35 Sena MLAs  attended the meeting. Meanwhile, Sena has called its workers to Sena Bhavan at 4 pm.
Shinde, who is reported to be "unreachable", is said to be accompanied by Palghar MLA Srinivas Vanga, Aligarh MLA Mahendra Dalvi and Bhiwandi Rural MLA Shantaram More, who also cannot be contacted.
BJP sources have claimed that five Independent MLAs are also camping in Surat's Le Meridian Hotel along with Shinde and the 13 Sena legislators.
Shiv Sena leader and MP Sanjay Raut said that Shinde is not in Mumbai, but a communication has been established with him. Speaking to the media, Raut admitted that contact couldn't be established with a few MLAs since Monday night after the Legislative Council polls, but the party has been able to reach out to some of them now.
He told NDTV that Shinde was with them at the hotel and trying to ensure the MVA government's win in the legislative council polls.
Meanwhile Congress leaders have arrived at the residence of party's state chief Balasaheb Thorat to discuss the next plan of action. Former Kamal Nath chief minister Kamalnath, who was appointed as observer for Maharashtra in the wake of the developments in the state, is also likely to reach Mumbai later in the day, according to some media reports.
"Whatever is right for people of Maharashtra will be done. Their interest is more important than the power. If it's needed for Maharashtra such a movement can take place," BJP leader Pravin Darekar said, answering to speculations if the BJP is trying to stake claim to form government in the state.
Reports said, the MLAs, who are seemingly unhappy with their leadership, arrived in Surat on Monday night and are camping at the Le Meridian Hotel.
A large number of police personnel have been deployed outside the hotel.
BJP's Maharashtra leader Devendra Fadnavis had flown to Delhi and is likely to meet Home Minister Amit Shah.
Reports say the rebel Sena's MLAs may be moved to Ahmedabad to meet Shah.
The development comes a day after an embarrassing performance by the ruling MVA government in the Legislative Council polls on Monday. While BJP bagged five of the total 10 seats, the three MVA parties- Shiv Sena, NCP and Congress, could muster the same number of seats together.
The BJP is just short of 12 MLAs to gain a majority in the 288-seat Maharashtra Legislative Assembly.
Also read: After Rajya Sabha win, BJP outwits MVA in Council polls; wins 5 of 10 seats
A four-time MLA from Kopri Pachpakhadi in Thane and a prominent Sena leader, Shinde served as the Leader of the Opposition in the Assembly after Shiv Sena broke off its alliance with the BJP. The leader was entrusted with the Urban Development and Public Works portfolio after the MVA government was sworn into power.
It is said that Shinde and the MLAs who have disappeared with him were unhappy over the running of the MVA government and have been feeling sidelined.
A possible jump to the BJP endangers the position of the Uddhav government.