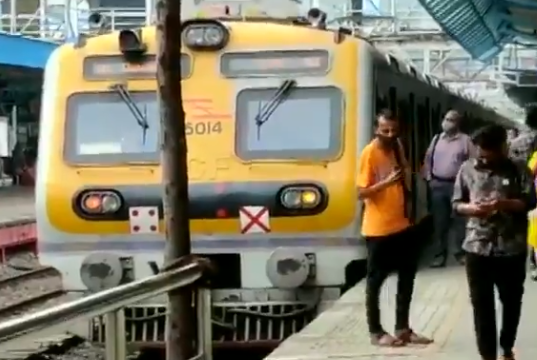 A failure in the central grid of TATA Power at Kalwa hit Adani and BEST electricity distribution services in Mumbai, affecting train services in many parts of Mumbai.
As business and daily life was affected across the financial capital of India and its suburbs, the Brihanmumbai Municipal Corporation (BMC) said it would take another "45 minutes to one hour to restore the supply".
"Mumbai Suburban trains on CR held up due to grid failure. We will update ASAP. Kindly bear with us," the public relations office of the central railway said. On Central Railway, trains are not running between CSMT and Diva; while on Western Railway, trains are stopped between Churchgate and Vasai.
Advertisement
"However, power supply from MSETCL is available at Vasai Road and it has been extended to work essential suburban trains between Borivali and Virar section," Western Railway said in a statement.
Juhu, Andheri, Mira Road, Navi Mumbai, Thane and Panvel were among the areas that were largely affected. A Brihanmumbai Electric Supply and Transport (BEST) spokesperson confirmed: "Due to grid failure, the supply of power in the city is disrupted."
"The electric supply is interrupted due to TATA's incoming electric supply failure. Inconvenience is regretted," BEST posted on Twitter.
Hours later, Adani Electricity tweeted: "There is a major power grid failure due to which supply is affected in most areas of Mumbai. As per grid safety protocols, Adani Power System has been able to sustain and islanded. Our teams are working to restore the supply in the affected areas at the earliest. We regret the inconvenience caused."
Briefing citizens on the trouble, Energy Minister Nitin Raut said a technical failure in one of the circuits (Circuit 2) of a 400 KV line of the Maharashtra State Electricity Transmission Company Limited (Mahatransco) at the Kalwa-Padha GIS Centre had resulted in the power cut. "Repair and maintenance work on the other circuit (circuit 1) at the centre is underway," he said.
In hospitals, while no disruptions were reported so far, authorities immediately began a battery-back up for ventilators and ICUs. They were directed to ensure back-up for four hours. "We have 1,000 litres of diesel in surplus and a generator that will last for 12 hours. We started the generator the minute the electricity supply was cut. We are arranging for additional supply if needed. No patient was inconvenienced," Dr Rajesh Dere, Dean of BKC jumbo covid facility, said.
Authorities also cautioned citizens against a reduced water supply. "There will be reduced water supply or no supply. So a request to use water judiciously," a statement by a BMC corporator read.
Sources said BEST takes supply from Tata Power whose major transformer in Kalwa and Pardha has suffered multiple tripping and failed. Tata also supplies power to Adani which then distributes outside city limits, while BEST provides power in the island city. The Kalwa transformer is the main supply line that provides 350MW to Mumbai.
The state's Common Entrance Test (CET) exams, which began today, were held using power generators. The first shift of the exam was from 9.30 am-12.30 pm. "Due to the power backups, we have been able to continue the exam," an official from the state CET cell said. The next shift will begin at 2.30 pm.
The effect of the power outage was also felt at the Bombay High Court where videoconferencing proceedings were halted till resumption of services, the registrar said.
However, airport operations remained unaffected.