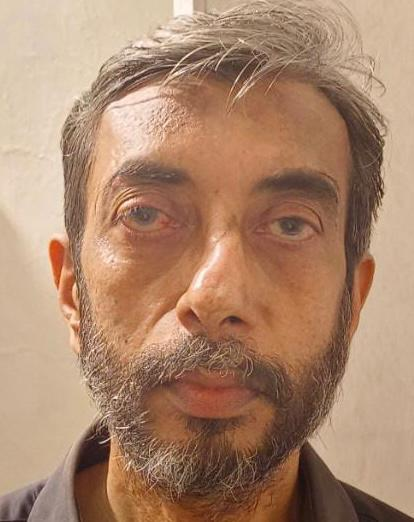 Mumbai man kills live-in partner, boils chopped body parts in pressure cooker: Police
A man in Mumbai's Mira Road has been detained on charges of killing his live-in partner and chopping her body into multiple pieces.
While preliminary inquiry shows Manoj Sahani, 52, killed 32-year-old Saraswati Vaidya over a domestic dispute, Naya Nagar police are interrogating him to get a clearer picture, reports quoting police said.
Manoj had been reportedly staying with Saraswati in a rented flat in the Akashganga building in Mira Road area for the past three years.
Also read: Shradha Walkar case rerun: Hyderabad man kills partner, stores chopped body parts, held
Police told ANI that he had killed Saraswati three to four days before the body was found and purchased a tree-cutter to slice it into pieces. He had reportedly boiled pieces of her body in a pressure cooker and later filled them into plastic bags to dispose them.
Police said over 12-13 pieces of the woman's body were recovered from the site.
Also read: Nurse killed by live-in partner in Maharashtra, body stuffed in bed's storage: Police
The murder came to light after neighbours called police on Wednesday, complaining about foul smell emanating from the couple's flat.
Mumbai's Deputy Commissioner of Police, Jayant Bajbale, told ANI that the police team on arriving at the couple's flat recovered the "body of a woman who had been cut into pieces."