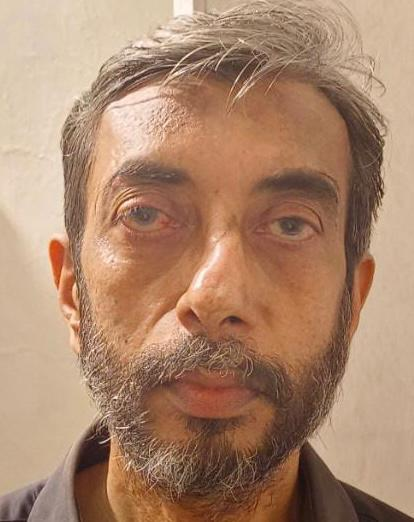 Maha: Sisters of woman whose body was chopped in flat give statement to police
An official confirmed that three sisters of a 36-year-old woman, whose body parts were discovered pressure-cooked and roasted inside a flat in Maharashtra's Thane district where she resided with her live-in partner, provided their statements to the police on Friday, two days after the gruesome incident.
The Naya Nagar police on Thursday arrested victim Saraswati Vaidya's live-in partner Manoj Sane (56) in connection with the crime. Sane has been remanded in police custody till June 16.
The gory details that emerged in the case evoked the memories of the last years Shraddha Walkar case.
Also Read: Mumbai murder | 'I treated her like daughter, she killed self', accused tells cops
Amid Sane's interrogation, police traced Vaidya's family members and her three sisters recorded their statements, the official said.
While Sane told the police that he was planning to take his life after disposing of Vaidya's body parts, the motive behind the crime is still not clear, he said.
Sane, who worked at a ration shop, kept the woman's chopped body parts in three buckets in their rented flat in Mira Road (East), a suburb of Mumbai, and tried to hide the stench by spraying room freshener, his neighbours said on Thursday.
The crime came to light after neighbours alerted the police about a foul smell coming out of the flat.
Also Read: Mumbai man kills live-in partner, boils chopped body parts in pressure cooker: Police
According to the FIR registered by the police, Sane not only boiled body pieces in a pressure cooker and an utensil after cutting them with a saw, but also roasted them and put them in a bucket and tub.
It is suspected that Vaidya died on June 4 but came to light on June 7.
Neighbours also told the police Sane had been feeding stray dogs for the past few days, something he had never done before.
The FIR has been registered against Sane under Indian Penal Code sections 302 (murder) and 201 (destruction of evidence).