'Revenge is a dish that tastes best served when it is cold.'
The famous quote from The Godfather, the famous novel penned by Mario Puzo, seems to be the message from the NCP's Ajit Pawar, who overnight turned the tables on Shiv Sena and the Indian National Congress to install BJP's Devendra Fadnavis as Chief Minister and himself as the Deputy Chief Minister of Maharashtra.
Ajit Pawar is definitely the man who came from nowhere and succeeded in bringing about a late-night coup, leaving Uddhav Thackarey of the Shiv Sena and Congress high and dry with a BJP-NCP government in the second biggest state of the country — Maharashtra.
Advertisement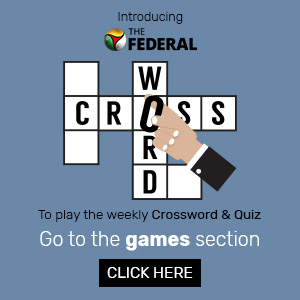 Ajit Pawar, it seems, has taken revenge against his uncle Sharad Pawar for making him play the second fiddle in the party after his own daughter, Supriya Sule for years together now.
And the BJP, which with the best tally in the state, 105 MLAs in its kitty, seemed to be out of contention for power for over three weeks now, seems to be firmly in the saddle of power now, with the overnight support of the NCP.
The NCP led by Sharad Pawar, was till yesterday, seen as brokering a deal within the Shiv Sena and the Congress.
In response, Sharad Pawar had tweeted that "Ajit Pawar's decision to support the BJP to form the Maharashtra Government is his personal decision and not that of the Nationalist Congress Party (NCP). We place on record that we do not support or endorse this decision of his."
His daughter, Supriya Sule put up her WhatsApp status as "Party and family split," Moments later, the status message read: "Who do (you) trust in life never felt so cheated in my life.. defended him loved him, look what I get in return."
Earlier, Shiv Sena leader and spokesperson Sanjay Raut said "Ajit Pawar was in the meeting yesterday. Initially he seemed fine…he was participating in the talks till around 9pm. But then he suddenly left saying he has a meeting with a lawyer. That is when our suspicion grew because even during the meeting, he wasn't making eye contact and his body language was strange. His phone was switched off. Now we know which lawyer he went to."
Congress leader Abhishek Manu Singhvi said he first thought the news was fake — a reaction most people had, when visuals of Ajit Pawar and Devendra Fadnavis taking oath first emerged on early Saturday morning.
Supriya Sule was seen this morning, waiting outside the YB Chavan Auditorium in Mumbai for the arrival of Shiv Sena leader Uddhav Thackeray. Later Uddhav Thackeray arrived here with his son Aditya and Sharad Pawar also came reached the venue.
Visibly crestfallen Sharad Pawar and Uddhav Thackeray were seen addressing the press conference. Pawar made it amply clear that supporting BJP was the individual decision of Ajit Pawar and the party would take appropriate action against him.
Two nephews yorked everyone?
Dhananjay Munde, the nephew of late BJP leader Gopinath Munde and now with the NCP, is said to be a major player who brokered a late-night deal between Fadnavis and Ajit Pawar.
Munde is said to have had a secret parley with Fadnavis last evening and this turned to be a game changer in the politics of Maharashtra. Is it a tale of two nephews which shattered the dreams of NCP's Sharad Pawar, Shiv Sena's Uddhav Thackeray and the Congress to install a BJP led government in Maharashtra?
After all, everything is fair in love, war and politics.