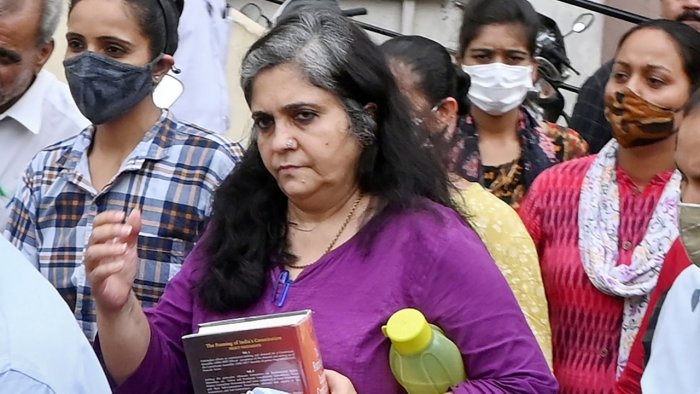 SC extends interim protection to Teesta Setalvad till July 19
The Supreme Court on Wednesday (July 5) extended interim protection from arrest to activist Teesta Setalvad in a case linked to the 2002 post-Godhra riots.
The next hearing will be on July 19.
A bench of Justices BR Gavai, AS Bopanna and Dipankar Datta issued notice to the Gujarat government on the appeal filed by Setalvad against the Gujarat high court order.
Also read: SC protects Teesta from arrest, stays Gujarat HC order for a week
At the outset, Additional Solicitor General SV Raju sought time from the top court, saying he needs time to translate documents. The bench agreed to his request and posted the matter for hearing on July 19.
The apex court on July 1 protected Setalvad from arrest and stayed for a week the high court order rejecting her plea for regular bail and asking her to surrender immediately in a case of alleged fabrication of evidence to frame innocent people in the post-Godhra riot cases.
Also read: Gujarat HC rejects Teesta Setalvad's bail plea, orders activist to surrender at once