The BJP is leading with 2,085 seats as against Congress's 602 across various municipalities, and district and taluka panchayats in Gujarat where counting is still underway in rest of the seats. Owning up to their performance, Gujarat Congress chief Amit Chavda and Leader of Opposition Paresh Dhanani have resigned from their posts.
The results for 2,771 out of the total 8,474 seats were declared till 1 pm on Tuesday. The counting is underway since 9 am in 81 municipalities, 31 district panchayats, and 231 taluka panchayats, which went to polls on Sunday.
The candidates in 237 seats of the total 8,474 remain unopposed, said the State Election Commission (SEC). Besides, bypolls were also held for two seats in taluka panchayats and 24 municipalities seats.
Advertisement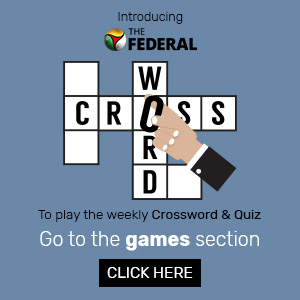 As per the results available till 1 pm, BJP has bagged 2,085 seats and Congress has won 602 seats across the three local bodies, while new Aam Aadmi Party (AAP)'s performance made it a three-way content this time. AAP has won 15 seats, Bahujan Samaj Party five, and the independents have won 42 seats, said the SEC.
In municipalities, the BJP has so far won 803 seats and the Congress bagged 159. In the district panchayats, the BJP has till now bagged 246 seats and the Congress 55. In taluka panchayats, BJP has so far emerged victorious in 1,036 seats and Congress in 388 seats.
Gujarat Pradesh Congress spokesperson Manish Doshi said the party accepts the verdict of people even though the result was below their expectations. "We were not able to bring the issues of people and farmers during the election campaigning. We will continue to serve the people of Gujarat with new vigour and determination," reports quoted him as saying.
More than 58,000 poll and security personnel are involved in the counting being conducted at 542 centres in Gujarat, the SEC said. Reports suggest that 66.7% polling was recorded in district panchayats, 66.86% in taluka panchayats, and 59.05% in municipalities.
Related news | BJP routs opposition in Gujarat municipal elections
During Sunday's voting, various places in the state reported incidents of violence, including an attempt of booth-capturing in Ghodiya village in Dahod's Zalod taluka. An attempt was made to vandalise EVM after which voting was suspended. Re-polling was held next day.