With his car caught in a flash flood, Venkatesh Goud made a desperate call to his friend, requesting him for help. "I have nothing to hold on to. My car is being washed away. I can't even come out," Goud told his friend.
Those were his last words.
His car was swept away in the strong current of the rainwater. And his body was found near Barkas in the old city on Thursday (October 15).
Advertisement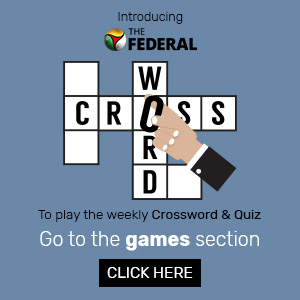 Several videos have emerged capturing the impact of the havoc wreaked by the unprecedented downpour that battered Hyderabad and the rest of Telangana for three days. The images are chilling: houses submerged, roads waterlogged, lakes and reservoirs, swollen, vehicles being washed away and people stranded on their rooftops crying for help.
The city bore the brunt of the rain fury as it received 21 cm rainfall in a span of 24 hours till Tuesday night, beating the previous record of 11.7 cm in 1903. The flash floods claimed 30 lives across Telangana, including 19 in the city.
Family washed away
For 60-year-old Mohammed Abdul Taher Qureshi, a retired state transport corporation driver, the world came crashing down within a span of few hours as eight members of his family were washed away by the floodwater near Falaknuma.
"It was some time after midnight that we heard the loud sound of a wall collapsing, and all nine of us, including my two grandchildren, came out of the house," Taher recalled the ordeal.
"We were standing on the staircase. There was water all around, the current was very strong, and it was dragging vehicles along. Suddenly, the staircase started shaking and crumbled. As all of us fell into the raging water, my younger brother Saddam Qureshi, pushed me away to safety, but he couldn't save himself. In the blink of the eye, I lost eight members of my family," he said, sobbing inconsolably.
Related news: 'Brand Hyderabad' goes under water as rains wreak havoc
Flash floods were reported in over 125 areas in and around Hyderabad. The worst affected were areas in the Old City, Begumpet, Mailardevipally, Bandlaguda, Lingampally, Malkajgiri and Ramanthapur.
In Ramanthapur, women of Ravindra Nagar angrily accosted local MLA B Subhash Reddy of the ruling Telangana Rashtra Samithi (TRS) and accused him of not doing enough to get the 4-5 feet of water out of the colony, and ensuring supply of drinking water and other essentials to the stranded residents.
The police and the National Disaster Response Force (NDRF) rescued several people from flooded homes and moved them to community halls or shelters. In many areas, vehicles parked in basements were completely submerged.
"Underground water storage tanks and sumps were flooded all over the city. We have advised people to clean them thoroughly before use. We are also distributing chlorine tablets," said an official of the Greater Hyderabad Municipal Corporation (GHMC).
Shops and business establishments in basements have been completely destroyed in many places. An official of the Federation of Telangana Chambers of Commerce and Industry said the loss or damage to property ran into hundreds of crores.
Municipal Administration and Urban Development Minister KT Rama Rao said that all lakes, ponds and reservoirs in the state were full. Several lakes and ponds in Hyderabad were breached and flooded nearby residential areas.
Olympic medallist's plight
For London Olympic medallist Gagan Narang, the torrential rain proved a nightmare as it wreaked havoc on his Gun For Glory (GFG) Academy near Trimulgherry in the city. The heavy downpour inundated premises of his academy, damaging shooting equipment worth ₹1.3 crore.
"I'm in shock. It's been a torrid 24 hours for us as our nine years of hard work by the GFG was undone by this unexpected rain and deluge that totally ruined our academy," the ace shooter tweeted.
Narang, who won bronze in the air-rifle 10m event in the 2012 Olympics, said he was at the Hyderabad airport and by the time he reached the venue, rainwater had done extensive damage to the equipment. "I had brought about 90 odd air rifles and now we don't know whether we can utilize them again. It is all lost for me now at present," he said.
Related news: 2-month-old baby, 10 others killed in Telangana due to heavy rains
Several residential colonies were submerged, leaving the people without power and water supply.
The data shared by Telangana State Development Planning Society (TSDPS), which has 1,044 automated weather stations (AWS) across the state, the highest rainfall of 32.5 cm was recorded at Ghatkesar on the city outskirts till 6 am on Wednesday.
As many as 40 other AWS locations recorded between 20 cm and 30 cm rainfall. Another 268 locations across the state recorded over 10 cm rainfall. In Greater Hyderabad, the highest of 29 cm rainfall was recorded in Hayathnagar. As many as 27 locations recorded over 20 cm rainfall and another 102 locations recorded over 10 cm rainfall till 6 am on Wednesday.
The sudden heavy to very heavy rains were triggered by a deep depression in the Bay of Bengal that hit the Andhra Pradesh coast and moved towards Telangana while weakening into a depression.