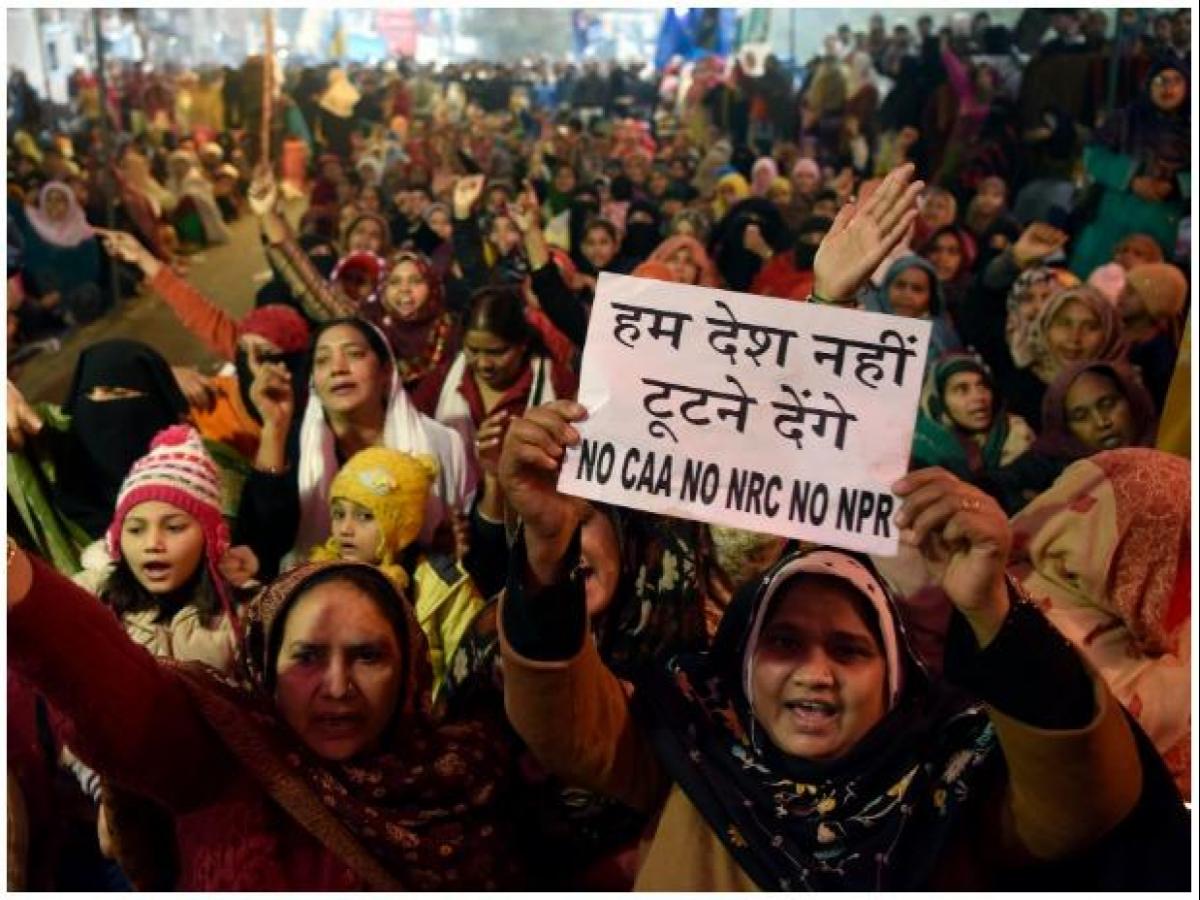 Panic strikes as UIDAI asks Hyderabad Muslims to prove citizenship
At a time when there are nationwide protests against the new citizenship law, the Unique Identification Authority of India (UIDAI) has come under scanner after it issued notices to 127 people in Hyderabad to prove their citizenship.
At a time when there are nationwide protests against the new citizenship law, the Unique Identification Authority of India (UIDAI) has come under scanner after it issued notices to 127 people in Hyderabad to prove their citizenship.
The move is seen as biased against the Muslim community and part of a devious design to divest certain sections of people of their citizenship.
The UIDAI notices have triggered panic among people, particularly in the Muslim-dominated old city areas. The Hyderabad MP and president of the All India Majlis Ittehadul Muslimeen (AIMIM) Asaduddin Owaisi said it was a clear case of abuse of power.
Related news | NRC fears trigger rush for marriage certificates in Telangana
"The UIDAI had no power to verify the citizenship of any individual. It has limited powers to look into the cases of Aadhaar being granted incorrectly," he contended.
Aadhaar-citizenship link
The UIDAI's clarification the notices were issued based on complaints from the Telangana Police, which suspect them of being illegal immigrants, has not helped in allaying the fears of common people.
The notices clearly asked the people to appear before the local UIDAI office with relevant documents to prove their citizenship.
A 40-year-old autorickshaw driver Mohd Sattar Khan is among the people who have been served notices and asked to submit documents to prove his Indian citizenship.
Many of those served notices have started approaching lawyers seeking their help to prove their citizenship. "Apart from Sattar Khan, I have been approached by two others — Mohd Ismail Khan and Md Zakir, who got similar notices. Both are daily wage workers and were born and brought up in Hyderabad. Even their parents were Indian citizens by birth. How can they be asked to prove their Indian citizenship now?" the city-based advocate Muzafferullah Khan said.
Related news | Shaheen Bagh: Testing the legal limits to peaceful protest

The notice issued to Khan, a resident of Bhavani Nagar in Talab Katta area of the old city, is dated February 3. "If you are not an Indian national, prove that you have entered the territory of India legally and your stay is valid," the notice, served under Rule 30 (Chapter VI) of Aadhaar (Enrolment and Update) Regulations, 2016, said.
The notice was issued by the deputy director and inquiry officer of the authority running biometrics-based identity card system Amita Bindroo.
Quoting a complaint, the officer said that Khan had obtained his Aadhaar card through false claims and fake documents. "An inquiry has been ordered to ascertain the veracity of the complaint/allegation," she said.
The notice also said if Khan failed to appear at the inquiry in person and submit the documents in original to substantiate his claims of his citizenship, the matter would be decided against him suo motu and his Aadhaar card would be deactivated.
Hearing postponed
Following the furore over their action, the UIDAI authorities announced postponement of personal hearing of the 127 Hyderabadi residents before the inquiry officer to May to enable them collect their original documents which they had submitted for obtaining Aadhaar.
The hearing was originally scheduled for February 20 at a function hall in the old city. However, the key question remains whether UIDAI has powers to verify the citizenship of people.
Related news | In SC affidavit, Shaheen Bagh interlocutor says police blocked roads

"Clearly, the notice is for verification of citizenship, not validity of Aadhaar. So, will UIDAI suspend the deputy director who issued the notice? They clearly exceeded their powers by issuing this notice. It was a bad faith and biased exercise of their powers," Owaisi, a four-time MP from the city, said.
In an effort to clear the air, the UIDAI issued a statement, saying the notices were issued on the basis of reports from the state police that 127 people had obtained Aadhaar on false pretences and the preliminary enquiry revealed that they were illegal immigrants who are not qualified to obtain an Aadhaar number.
The UIDAI also asserted that the cancellation of Aadhar number, after inquiry, was in no way related to the nationality of the resident. "Sometimes it becomes necessary to cancel the Aadhaar number when it is found that a resident has obtained it by submitting false biometrics or documents. It is a routine quality improvement process that UIDAI takes up regularly," the UIDAI statement said.
"Which police officer provided you with this information? Can Telangana Director General of Police confirm if they (the police) shared a list of 127 names with UIDAI? Can they tell us on what grounds (they were issued notices)? Since UIDAI has now shifted the responsibility to Telangana police, it is their responsibility to clear the air," Owaisi tweeted.
Speaking on behalf of the auto driver who received the notice, his lawyer Muzafferullah Khan said his client's father late Mohd Aziz Baig was an employee of Allwyn Industries, a public sector undertaking, and his mother is now a pensioner.
"They were originally staying at Sanathnagar, where Allwyn factory was located, and later, they moved to the old city. How can he be suspected to be a foreign national?" he asked.
Muzafferullah Khan pointed out that under the Aadhaar Act, the Aadhaar card is not a document to prove Indian Citizenship and that UIDAI has no authority to verify citizenship based on the identity card.
"Moreover, the notice does not specifically mention as to what documents one should produce to one's citizenship," the lawyer said and said they would challenge the UIDAI notice in Telangana High Court.
Mohd Amzadullah Khan, the president of Majlis-e-Bachao Tehreek (MBT), a Hyderabad-based political party, said UIDAI might have initiated the inquiry based on information from the police.
Related news | Fear, insecurity, unity behind Chennai's own Shaheen Bagh protest

He said the notices were served on several such individuals who had obtained Aadhaar cards from a particular 'Mee Seva' Centre — a state government-authorised single-window kiosk—in the old city in 2018.
"Apparently, two Rohingya settlers had obtained Aadhaar cards from this Mee Seva Centre and applied for Indian passports. During the police inquiry, it was found that the applicants were refugees from Myanmar and had obtained fake Aadhaar cards," the MBT leader said.
"So, they suspected that all those, including Khan, who obtained Aadhaar cards from this centre, could be fake and hence, recommended for verification by UIDAI authorities," he said.
Meanwhile, the Telangana BJP president Dr K. Lakshman termed the controversy over notices to some individuals who got Aadhaar cards through fake documents as vilification campaign against the NDA government at the Centre.