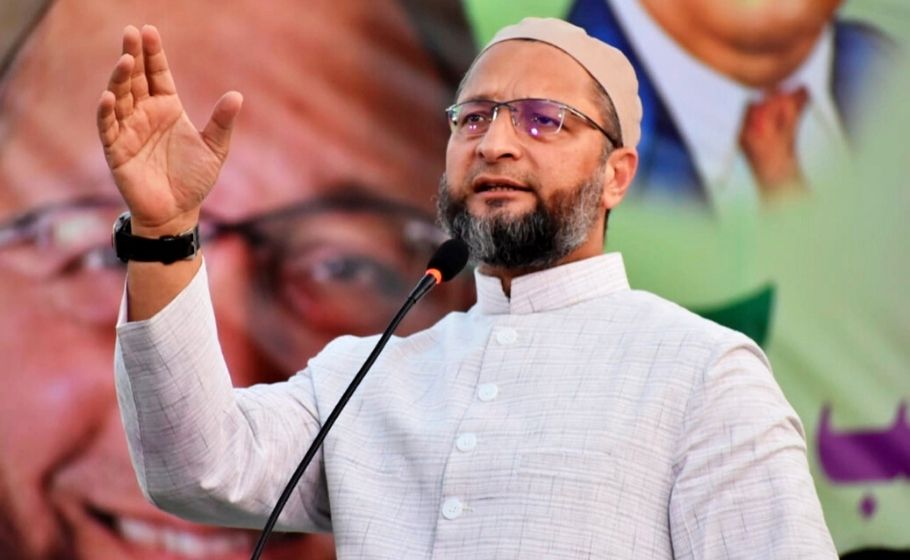 Owaisi seeks ban on upcoming movie on Godse
AIMIM president Asaduddin Owaisi has demanded the BJP-led Union government to ban an upcoming Hindi movie on Mahatma Gandhi's assassin Nathuram Godse just the way it blocked the BBC documentary on Prime Minister Narendra Modi.
'Govt must take stand'
Addressing a public meeting in Hyderabad on Sunday, the AIMIM leader said the government has to take a clear-cut stand that a ban will be imposed on the movie 'Gandhi Godse – Ek Yudh' and it will not be released in any theatre.
"The Modi government blocked the BBC documentary on YouTube and Twitter in India on the basis of a colonial-era law. We want to ask the Prime Minister…were you not the chief minister of Gujarat when the (2002) riots took place?…Bilkis Bano was raped…a former Congress MP was killed," the Hyderabad MP said.
The BJP (government) banned the documentary, he said and sought to know from the Prime Minister and BJP leaders their opinion on Nathuram Godse.
"Godse killed Gandhi. Then who is the biggest terrorist of independent India? Now, a film is being made on him. Will the Prime Minister of India ban the movie on Godse or will tell the people go and watch it," Owaisi asked.
Also read: Gandhi Godse Ek Yudh: Violence never a solution, says actor who plays Mahatma
Questions BJP's silence
The AIMIM chief further said, "I have myself seen it…the movie talks about why Godse killed Gandhi." Challenging the BJP to ban the movie on Godse, he asked whether the BJP and RSS would ban the movie. "If anything is shown against Modi, then it is banned. And the one who shot dead Gandhi, there is no ban (on it). Why so much love for Godse?"
"We urge Prime Minister Narendra Modi to ban the movie on Godse, under the (same) law under which the BBC documentary was banned. Can anyone glorify a terrorist? Would you want to portray Gandhi's killer as hero. Why BJP is silent?" Owaisi wondered.
"Modi is not bigger than Mahatma Gandhi. No one can be bigger than Gandhi and Ambedkar," he claimed. He added that a film on Sikh militant leader Jarnail Singh Bhindranwale was also banned in 2013.
'Centre interfering in appointment of judges'
Owaisi also attacked the BJP-led Centre for alleged interference over the appointments/elevation to the judiciary, saying the names of two judges that were recommended by the Supreme Court were not accepted by it for being critical towards Modi and the government on social media.
However, the Modi government recommended a BJP Mahila Morcha leader, who prefixed Chowkidar to her name on her Twitter account, for the post of judge, he claimed. "Judiciary should remain independent as per the Constitution. However, the BJP government was doing something else," Owaisi alleged.
(With Agency inputs)