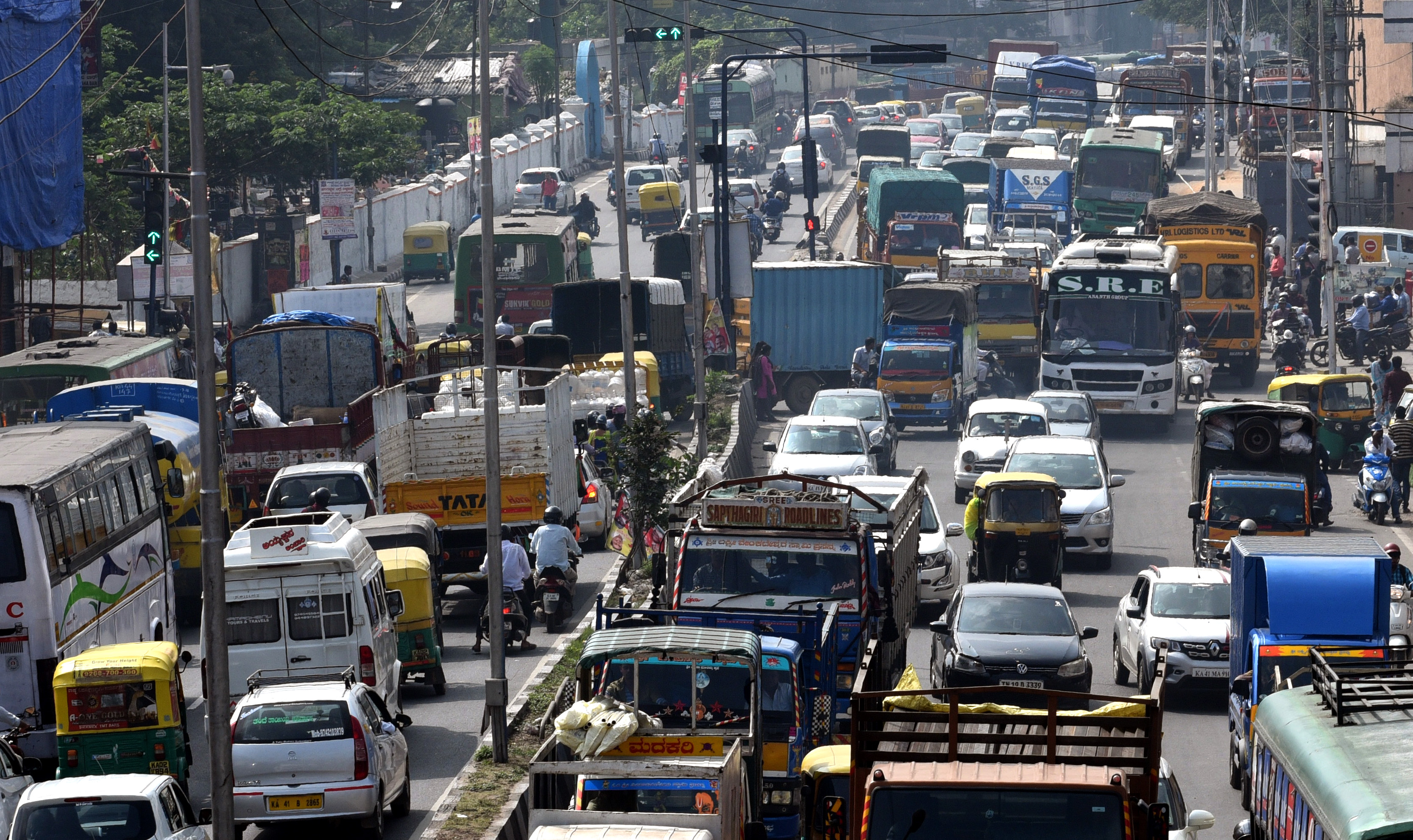 Thousands stranded at Andhra border as govt mulls reimposition of lockdown
The Telangana government is mulling the possibility of re-enforcing complete lockdown in Hyderabad and nearby districts in the next few days, thousands of people from Andhra are rushing to go back to their native places in Telangana.
On Sunday (June 8), Telangana Chief Minister K Chandrasekhar Rao announced that the state cabinet would meet in the next three or four days to discuss the suggestion of health department and medical experts to reimpose lockdown in the limits of Greater Hyderabad Municipal Corporation for at least 15 days
The suggestions came in view of a huge spike in the number of COVID-19 positive cases in the state.
From June 30 onwards, there has been large-scale migration of people from Hyderabad to their native places in Andhra Pradesh. Thousands of vehicles got stranded at toll gates on the Hyderabad-Vijayawada national highway and at inter-state borders at Garikapadu, reported Hindustan Times.
Several migrant labourers from Andhra, who returned to Hyderabad after lifting of the lockdown restrictions, also rushed back to their native villages. Similar incidents of a large number of vehicles getting stranded were reported from Pondugala and Vadapalli inter-state check posts.
RELATED NEWS: Decision on re-imposing lockdown in Hyderabad soon: Telangana CM
Most of the travellers going back to Andhra were stopped at the check-posts, as the Andhra police did not allow them into the state unless they had registered their names in the state government portal, Spandana, and obtained a travel permit.