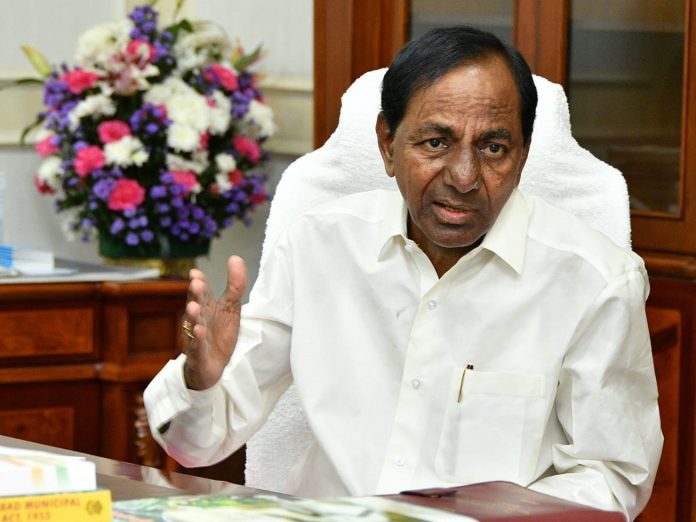 Four months after returning to power with a resounding mandate in the December 2018 Assembly elections, the Telangana Rashtra Samithi (TRS) received a big jolt in the Lok Sabha polls, losing ground to the resurgent opposition parties— the BJP and the Congress.
The BJP has made surprise gains in Telangana and is set to win four seats—Secunderabad, Nizamabad, Karimnagar and Adilabad, while the Congress is also headed for victory in four constituencies—Bhuvanagiri, Nalgonda, Chevella and Malkajgiri.
The TRS, which was hoping to pull off a clean sweep, winning 16 out of the total 17 seats in the state, leaving Hyderabad to its ally All India Majlis Ittehadul Muslimeen (AIMIM), is leading only in 8 constituencies.
Advertisement
In a major embarrassment to Chief Minister K Chandrasekhar Rao, his daughter K Kavitha is headed for a defeat in Nizamabad where the BJP candidate D Aravind has established an unassailable lead. Nizamabad had hit national headlines after a large number of turmeric and jowar farmers entered the poll fray to highlight their demand for remunerative prices for their produce.
Similarly, Vinod Kumar, another relative of KCR and the party's voice in Delhi, is set to lose his Karimnagar seat to BJP's Bandi Sanjay Kumar.
State Congress president N Uttam Kumar Reddy is all set to win in Nalgonda, having established a comfortable lead midway through the counting. His victory would come as a major boost for a party that has been smarting under back-to-back drubbing in the Assembly elections in 2014 and 2018.
The TRS's performance has come as a major setback for KCR who was hoping to push the Federal Front idea with a lion's share of LS seats in his party's kitty. The landslide victory for NDA at the Centre and the below par showing by his party in the state have dashed his Federal Front dream.
Meanwhile, in Secunderabad, the only seat won by the BJP in the 2014 elections, the saffron party candidate G Kishan Reddy is all set to emerge victorious. AIMIM president Asaduddin Owaisi is also set to retain Hyderabad for a fourth consecutive term.
The polling for all 17 LS seats was held in a single phase on April 11 with a voter turnout of 62.71%.
In the 2014 elections, the TRS had won 11 and the Congress bagged 2 seats while the BJP, Telugu Desam Party, YSR Congress Party and AIMIM won one seat each.