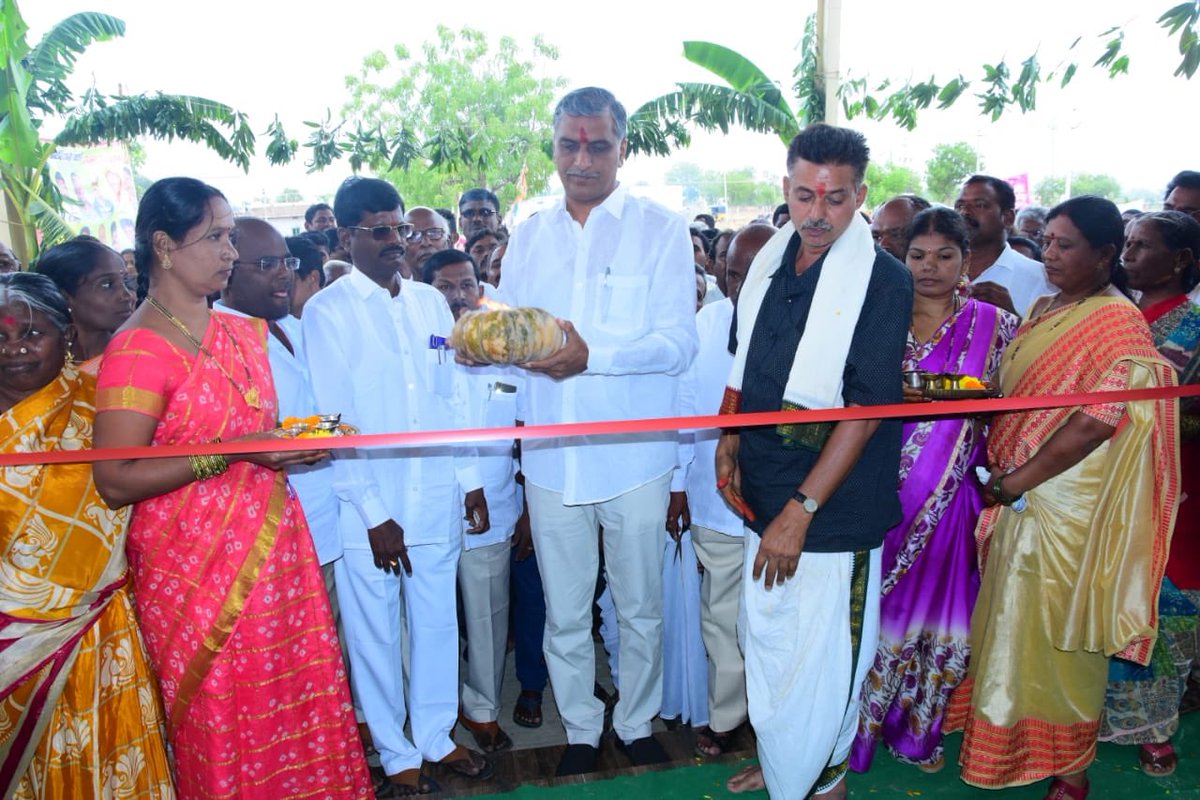 Kaleshwaram project inauguration missed Harish Rao. Did KCR sideline him?
Telangana Chief Minister K Chandrasekhar Rao on Friday presided over the grand inauguration of the Rs 80,000-crore Kaleshwaram Lift Irrigation Project (KLIP).
Besides Governor ESL Narasimhan and chief ministers of Maharashtra and Andhra Pradesh, Devednra Fadnavis and Jagan Mohan Reddy, his whole cabinet was present.
The only person missing at the inauguration was KCR's nephew, T Harish Rao, the former irrigation minister credited for ensuring the speedy execution of the project.
Harish celebrated the inauguration of the project at his home constituency in Siddipet, far away from hype and hoopla.
Also read: Telugu states are shedding the past, one baggage at a time
But that has set tongues wagging, with talk hinting that he was sidelined by the chief minister.
Harish had recently drawn praise from Governor Narasimhan for the speeding up the completion of the project. Narasimhan had then called Harish Rao as Kaleshwara Rao.
This apparently did not seem to go down well with KCR, who has been promoting his son KT Rama Rao as his successor.
On Twitter, users criticised those praising KCR for the Kaleshwaram project, and not crediting his nephew.
Clearly, for KCR, blood is thicker than Kaleshwaram water.