From air tickets, free train travel to hefty wages, it is raining offers for migrants. Several Hyderabad-based real estate and infrastructure companies are making lucrative offers to migrants for returning to work.
After facing a harrowing time during the coronavirus-induced lockdown, a majority of the guest workers from Bihar, Odisha, Uttar Pradesh, West Bengal, Madhya Pradesh, and Rajasthan had returned to their homes last month by Shramik special trains.
With the lockdown restrictions being largely removed now, employers are keen to bring them back, to resume work on their stalled projects. Some are willing to go the extra mile to woo them back to work.
Advertisement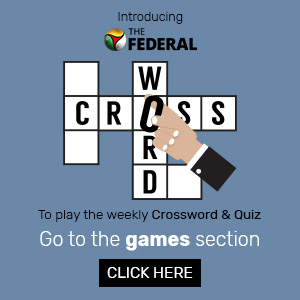 For instance, a leading real estate group has flown 10 carpenters from Patna to Hyderabad where it has two ongoing mega residential projects, while another infrastructure major has brought back about 1,000 workers, by paying for their train tickets.
A few other employers are trying to woo migrant workers, promising higher wages, better working conditions, and even flight and train tickets.
Migrants in demand
"Over 3,000 migrant workers had left the company and returned to their home states in the exodus that followed the lockdown. We are bringing them back, whatever it costs," said Satish Angana, the general manager of Megha Engineering and Infrastructure Limited (MEIL), a Hyderabad-based construction giant.
The company, which has several mega irrigation and infrastructure projects in hand, has brought back over 1,000 workers from Bihar, West Bengal, and Uttar Pradesh.
The MEIL paid the workers' train fare and offered them a revised pay package to resume construction work over the Polavaram multi-purpose project on the Godavari river in Andhra Pradesh's West Godavari district.
RELATED NEWS: Migrant workers: Labour without liberty
Another batch of 1,800 workers will be brought back soon, and sent to the project sites, the company sources said. All the returnees had been tested for COVID-19 at special medical camps before resuming work.
As the central and state governments battle to revive a stalled national economy and restart industrial activity, companies like Megha Engineering are being proactive in bringing back workers who had returned to their home states, fearing loss of work and wages.
The Centre had informed the Supreme Court last week that around 10 million workers had been sent back to their homes on Shramik special trains which started from May 1.
The employers need the workers, especially the skilled ones, to restart work and are prepared to make lucrative offers to woo them.
"We need to complete the pending projects before the deadline fixed by the Real Estate Regulatory Authority and deliver the flats to customers. We need the workforce to get back to their duties. One of our contractors has even booked flight tickets for some carpenters from Patna to Hyderabad so that the work is not hindered," said an official of Prestige Group, a leading real estate player.
Integral to economy
Migrants are integral to Telangana's economy. They account for over 90 percent of workers engaged in milling operations at rice mills, 80 percent of the total workforce in real estate and construction sectors, and 60 percent of those engaged in cement, steel, mining, brick kiln, stone cutting, and polishing industries.
The migrants dominate the workforce in myriad sectors. Hamalis from Bihar are engaged in loading and unloading the harvested paddy and other produce at mills and godowns. Migrant workers from Maharasthra and Odisha are involved in picking red chillies in Warangal and Khammam districts, and workers from Punjab are employed in dairy and poultry farms.
The guest workers from states such as Rajasthan, Uttar Pradesh, and Odisha also work as plumbers, electricians, stone cutters, painters, carpenters, and stewards.
According to Telangana Rice Millers Association, almost 2,200 rice mills in Telangana depend on migrant workers for their labour requirement.
Out of the four lakh-odd stranded migrant workers in the state following the imposition of the lockdown, over two lakh were engaged in the real estate sector and other construction activities.
The state government had arranged 40 special trains per day to facilitate their return to their native places.
RELATED NEWS: The invisible women in the sea of migrant labourers
"Over 80 per cent of the workforce in the real estate sector comprises migrant workers, particularly from Bihar, Jharkhand, UP, Rajasthan, and MP. The construction activities have now resumed after a prolonged lockdown," said V Rajasekhar Reddy, General Secretary of the Telangana Chapter of Confederation of Real Estate Developers' Associations of India (CREDAI), Telangana.
In Hyderabad alone, an estimated ₹45,000 crore worth residential housing projects are under various stages of implementation, said R Chalapathi Rao, President of Telangana Real Estate Developers Association (TREDA).

Victims of exploitation
Over the years, a majority of the migrant labourers who built roads, flyovers, and buildings in Telangana and Andhra Pradesh have received only half of their agreed daily wages, while the rest has gone into the pockets of multiple middlemen.
If a semi-skilled labourer was paid around ₹600 per day by a contractor, only 50 percent of it—around ₹300, was given to him, and the remaining was pocketed by others.
This is the outcome of an internal survey by a special task force set up by the Telangana government to find out the reasons for migrant labourers' reluctance to return to work. "The migrant labourers who came all the way from Northern and Central India often become victims of exploitation by middlemen," an official said.
Dozens of firms engaged in the construction of Hyderabad Metro Rail, highways, irrigation projects, and housing ventures are totally dependent on migrant labourers from North and Central India.
The number of migrant labourers who went back to their homes through railways and buses is estimated to be around 8 lakh.
Telangana Chief Secretary Somesh Kuamr personally called up his counterparts in Bihar and Chhattisgarh to call the migrant labourers back.