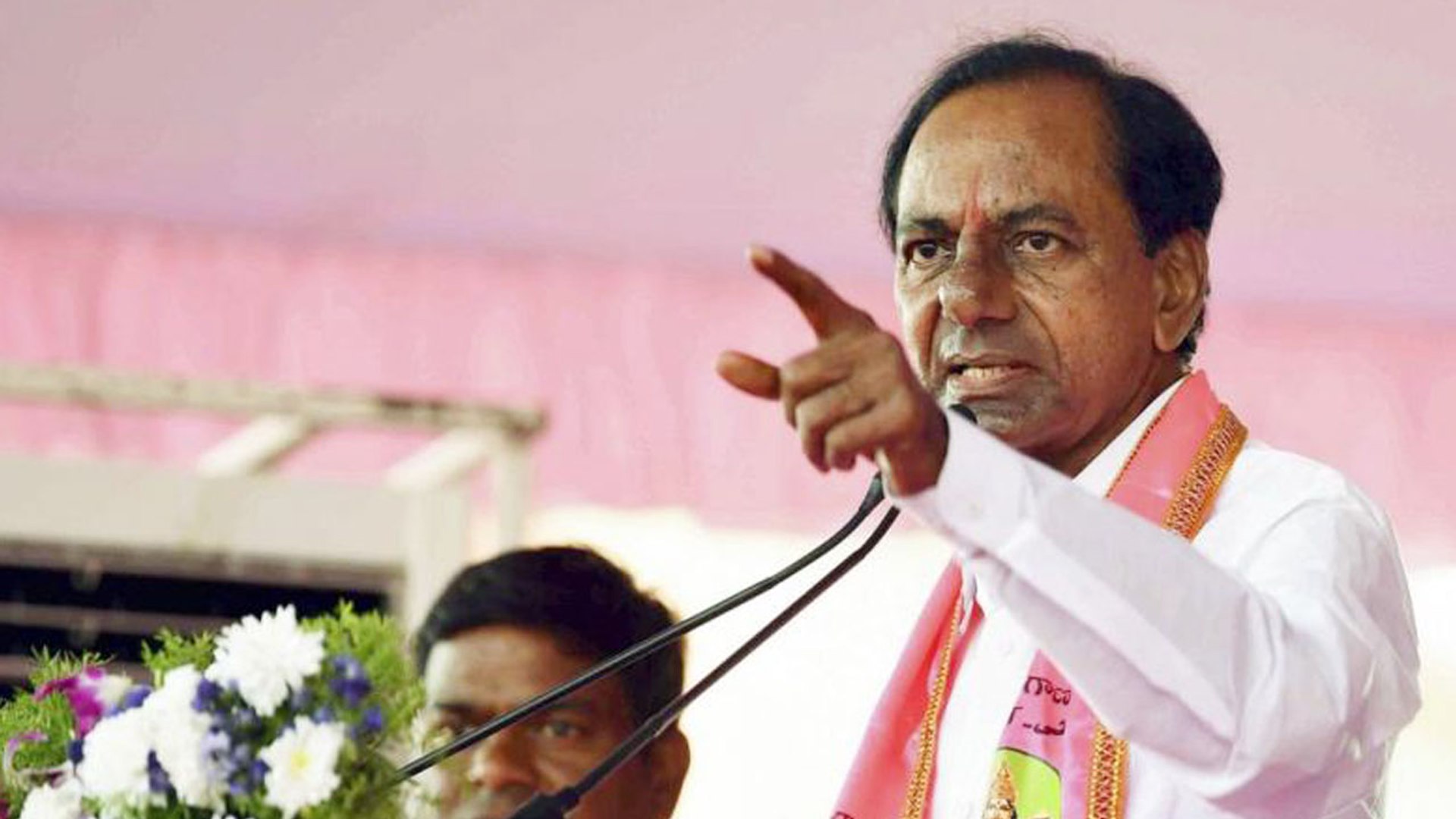 Don't entertain Congress Party: CM KCR tells people of Telangana
Chief Minister K Chandrasekhar Rao criticised the Congress party, accusing it of neglecting the development of Telangana during its tenure. On Tuesday (June 6), he issued a warning to the public, cautioning them against supporting the grand old party, as he claimed it could potentially undo the progress that has been accomplished thus far.
Speaking at a public meeting here, Rao targeted the Congress party only unlike his usual broadside against the BJP. The apparent change in KCR's speeches came after the Congress clinched power in neighbouring Karnataka in the recently held Assembly polls.
Also Read: Telangana's per capita income reaches ₹3.17 lakh, highest in India: CM KCR
Narrating Telangana's achievements, he said the state tops in per capita income and per capita consumption of power in the country from a position of power cuts before it was formed in 2014.
Slamming Congress leaders claiming that they would abolish Dharani — land records management portal (if they come to power), KCR said it is nothing but encouraging middlemen.
"BRS government means farmers kingdom. Congress is proclaiming that it would abolish the Dharani portal. It is nothing but encouraging middlemen. Do we want it?" he asked the public.
Also Read: BRS U-turn? Blind hatred against one party can't unite Oppn, says KTR
Nowhere in the world schemes akin to Dalit Bandhu are being implemented, he said.
He also said the (undivided) Mahabubnagar district, which used to witness peoples exodus to Mumbai for livelihood, is now experiencing reverse migration.
Earlier in the afternoon, KCR inaugurated the Integrated Collectorate Complex and District Police Office.
(With agency inputs)