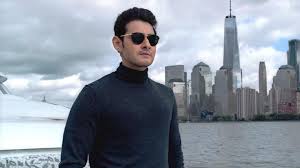 The reigning star of Telugu cinema Mahesh Babu's much-awaited "Maharshi" hit the screens on Thursday (May 9). It instantly hit the headlines for reasons other than its content.
Seeking to cash in on the craze surrounding the high-budget flick, the single screen theatres have jacked up the ticket prices across the state. This has irked the government which has threatened to take legal action against the exhibitors and producers.
"Maharshi", which blends commercial elements with a social message, is Mahesh Babu's 25th movie. Made with a budget of over Rs 150 crore, it is running to packed houses in the two Telugu states of Telangana and Andhra Pradesh besides making good business in the overseas market.
Court order
The theatre owners have justified the hike in ticket prices by over 20 percent, citing an interim order issued by the Hyderabad High Court in January last year allowing them to increase the prices until the governments of Telangana and Andhra Pradesh decided on fixing the rates.
Earlier, the court had asked the state governments to frame the guidelines to fix the ticket prices by March 30, 2017. Since there was no response from both the governments, the court gave permission to the theatre owners to increase the rates.
However, the interim order made it clear that the theatre owners must inform the authorities concerned before collecting the increased prices. The order was based on a batch of petitions filed by the managements of cinema theatres seeking permission to hike ticket prices. The petitioners pointed out that no decision was taken by the state governments on the issue despite an order of the High Court to frame guidelines by March 30, 2017.
Armed with this order, theatre owners have been hiking the price of tickets for big film releases in Andhra Pradesh and are trying to replicate the same model in Telangana for "Maharshi."
No permission given
The Telangana Cinematography Minister T Srinivas Yadav said that the government did not give permission for increasing the ticket price. "It has been brought to my notice that 79 theatres have hiked the ticket prices. The government did not give any direction to film producers or theatre owners to this effect. A few theatres claimed to have increased prices on their own, as per High Court orders earlier. We will take legal action against them," he said in a statement.