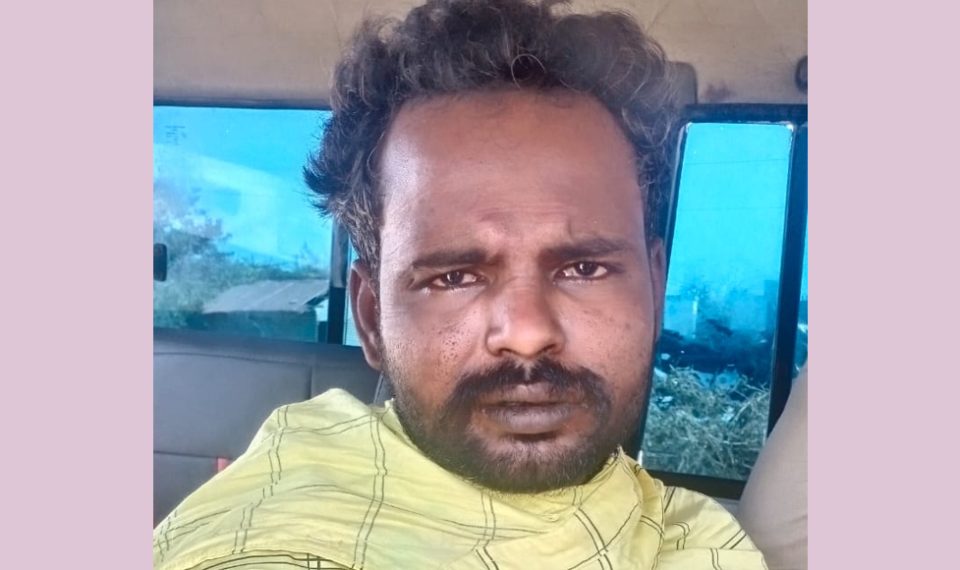 Won't take body until cops arrested: Mother of custodial death victim
A day after a 33-year-old history sheeter died in police custody in Chennai's Kodungaiyur police station, his mother has said that they will not take his body until the policemen responsible for his death were arrested.
Rajasekar's mother Usha Rani told The Federal that her son was killed by the police and so she would not take his body until the cops responsible for his death were arrested.
On Sunday, S Rajasekar (33), a history sheeter picked up by the Kodungaiyur police in connection with a theft case died in police custody. On Monday morning, Judicial Magistrate Lakshmi began a probe into the custodial death and inquired with the policemen at Kodungaiyur police station.
In the afternoon, an autopsy was performed in front of the judicial magistrate at Stanley Government Hospital. On completion of autopsy, Usha Rani, Rajasekar's father Murugan, elder brother Manikandan and younger sister Koodeshwari alias Kalaivani, refused to take his body and left the hospital.
The family had on Sunday said that the police "negotiated" and "threatened" to take the body.
"We still do not know how he died. Police say they would know the reason for his death only after two days and only after that they would take action. We will wait for two days. I will not take his body until the policemen responsible for his death are arrested," she said.
Also read: Yet another custodial death rocks Chennai; family refutes TN police version
She further alleged that her son was beaten to death by the police.
"We could see injuries in his hands and legs. It looks like his fingers and his leg were broken. However, police claim ignorance over his death and say he was not well. If they had treated him at the hospital, the doctors would have told them what illness he was suffering from," she asked.
"He was not suffering from any disease until the last time we met him. He was with us until Friday afternoon. How can he become ill all of a sudden and die within hours, despite treating him at hospital two times in a span of four hours," she asked.
Meanwhile, State Human Rights Commission has taken suo-moto cognisance based on a newspaper report and have issued a notice to the Greater Chennai police, calling for a report from Greater Chennai Police Commissioner Shankar Jiwal in four weeks.
The Greater Chennai police have suspended five police personnel including Inspector of Police and Sub-Inspector of Kodungaiyur police station and transferred the case to CB-CID. Based on the reports of the Judicial Magistrate, CB-CID would begin its investigation.