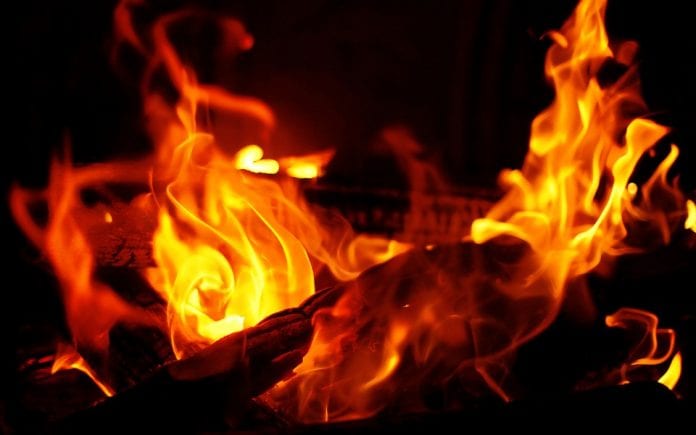 Fearing that her 17-year-old daughter would marry a Dalit youth, a 48-year-old woman from Nagapattinam in Tamil Nadu set her daughter on fire on Tuesday (November 20).
The mother then attempted to commit suicide through self-immolation. She has been admitted to the Nagapattinam Government Hospital and is said to have sustained 80% burn injuries.
Police identified the 17-year-old girl as K Janani (17) of Vazhmangalam village near Nagapattinam district and the Dalit youth as Rajkumar.
On Tuesday (November 20) morning, Arun, who is Uma's son, heard Janani and her mother Uma Mageshwari screaming. He rushed inside the house only to find the two of them on fire.
Also read: TN's Dalit panchayat heads empowered by law but crushed by caste
He immediately called for help and the duo was rushed to the government hospital. However, the teen girl died on Tuesday night, while her mother is battling for life in the hospital.
Police officers said that the Uma killed her daughter as she was allegedly in a relationship with a Dalit youth who lived in the same street. "Janani and Rajkumar, a Dalit boy, were in a relationship for the last two years. When the girl was in Class X, the girl's mother came to know about her relationship and warned her. Despite the warning, Janani continued to be in relationship with him, so Uma pulled her out of school while she was in Class XI," police officers said.
One of Rajkumar's friends said that the two of them continued with their relationship and were meeting secretly at farmlands even after her education was discontinued.
"On Sunday, Rajkumar and Janani met at a farmland. Unfortunately, they were caught by Janani's mother. Janani was dragged to her house by Uma and we did not know what happened after that," Rajkumar's friend added.
Also read: 13 life convicts in 1996 Melavalavu dalit massacre released
According to an official privy to the developments, Janani and her mother Uma were arguing the whole night which continued well into the morning until 4.30 am.
Police officials claim that Janani, who will be turning 18 (a legal adult) on November 27, had planned to elope with Rajkumar and marry him on November 30. "Janani had allegedly told her mother about her plans, which triggered her to take this extreme step," the official added.
Thittacheri police have registered a case under Section 302 (murder) of Indian Penal Code and are probing the matter.
Police said that they would not be interrogating Rajkumar since he had no role in this incident. "However, if they wish to file any complaints against any of their family members, we will take it on merits," Thittacheri police said.