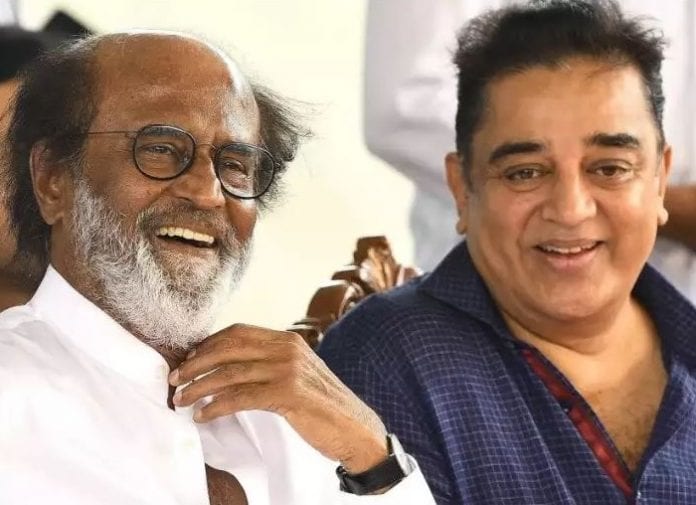 Makkal Needhi Maiam (MNM) chief Kamal Haasan on Wednesday (December 30) said the people of Tamil Nadu find the BJP "irrelevant" in the state, and added that he will seek actor Rajinikanth's support for next year's Assembly elections.
"As a friend, once I reach Chennai, I will definitely ask for his support," Kamal said at a political rally in Pudukkottai.
He also said that as a friend he backs Rajinikanth's decision to not enter politics. Rajinikanth actor had on Tuesday cancelled his political entry due to health reasons.
"Before anyone asks me about Rajinikanth, I will meet him after I finish my campaign in Chennai. My feeling is similar to his fans. In spite of feeling a little disappointed, his health is of utmost importance to me. My Rajini must be healthy, wherever he may live. I will inform you about him after I meet him," Kamal had said on Tuesday.
Also read: Rajinikanth cancels political entry
When queried about the BJP accepting people with spiritual politics, Kamal said he is not against spirituality. "There is no animosity between myself and spirituality. No one can force me to accept spirituality just like I cannot force anyone to accept rationality."
He said the people of Tamil Nadu don't wish for a BJP government as they feel the saffron party is "irrelevant". But the actor-turned-politician said if his party comes to power in the state, he is ready to work cordially with the BJP government at the Centre for the welfare of the state.
"We all are involved in politics to do welfare for the public. People who have a different ideology cannot be considered as enemies," he said.