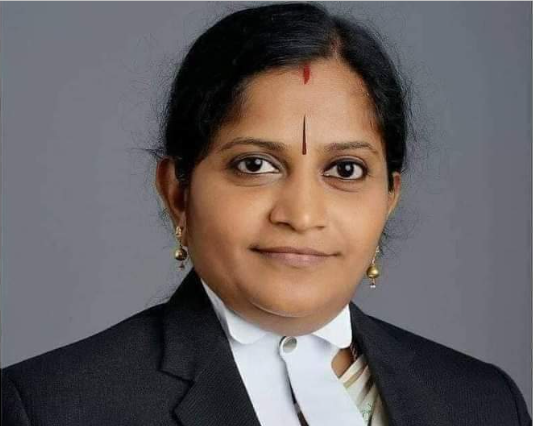 Why Victoria Gowri's elevation as Madras HC judge has sparked a row
The Supreme Court collegium's decision to recommend the name of Lekshmana Chandra Victoria Gowri, a BJP leader from Tamil Nadu, for elevation as a judge to the Madras High Court has triggered widespread criticism from different quarters.
An unverified Twitter account going by the name Chowkidar Victoria Gowri, purportedly belonging to Gowri, describes her as the national general secretary of the BJP Mahila Morcha, and a practising advocate in the Madurai bench of the Madras High Court.
"I just joined the BJP, you too can join the BJP and join hands to help create a New India!" says a tweet from the handle made on August 31, 2019, months after the NDA government came to power for a second term.
Also read | Gay lawyer as HC judge: SC's uncharacteristically combative stance against Centre
The 49-year-old Gowri's name was among the 17 advocates and three judicial officers proposed by the three-judge collegium headed by Chief Justice of India DY Chandrachud, for appointment as judges of the Allahabad, Madras and Karnataka high courts, in a recently-passed resolution.
Other advocates
Other advocates whose names were recommended for the Madras High Court are Venkatachari Lakshminarayanan, Pillaipakkam Bahukutumbi Balaji, Ramaswamy Neelakandan and Kandhasami Kulandaivelu Ramakrishnan.
Soon after the announcement, Twitter was flooded with comments lambasting the Supreme Court collegium's decision. While many commented that the decision has undermined judicial independence and reduced it to a "joke" under the Narendra Modi government, others questioned Gowri's credentials and seniority to be appointed to the post.