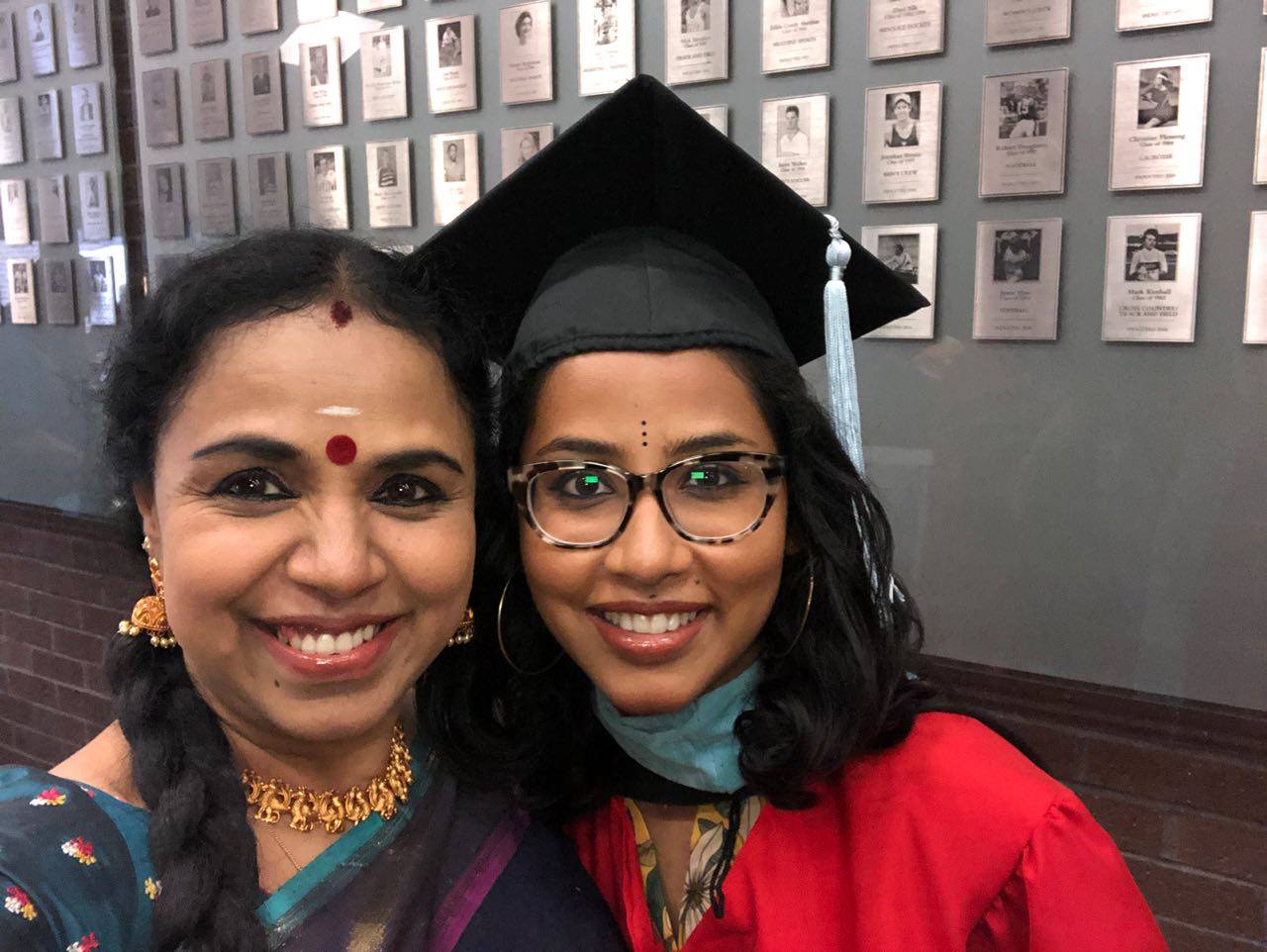 Why judging singer Sudha Raghunathan's personal life is none of our business
As we talk, Shah Rukh Khan's daughter Suhana is being trolled for partying with "shirtless boys when she should be studying". A few days ago, Union minister Smriti had to pull down an Instagram photo (which she re-posted with a badass message later) of her with daughter Zoish, after the latter was bullied by a classmate in school over it. A while back, we had Sania Mirza being called an Indian agent and blamed for Pakistan's defeat in the World Cup Match against India in Manchester, after a video of her having dinner with husband Shoaib Malik the night before, went viral.
The latest victim of such unsolicited public scrutiny and judgmental remarks is Chennai-based Carnatic vocalist Sudha Raghunathan. Ever since an invitation card announcing the marriage of her daughter to an African-American went viral on social media, the singer has been subjected to incessant trolling, hate tweets and racial taunts, with bigots and trademark 'Hindus', questioning her decision to allow her daughter to marry a Christian and asking her to relinquish her rights to perform in Carnatic 'sabhas' – assumed by many a 'Brahmin-only' stage.
With the wedding slotted for July 11, social media is also abuzz with rumours that the singer's daughter Maalavika, a doctor in the US, and her entire family is converting to Christianity.
Finally the Cat jumped on the wall. Famous Carnatic singer Sudha Ragunathan daughter's marriage reception card. Sure wedding may solamaniosed in a church. Hope In feature all the music Shabas dump her for season, churchs may offer chance for Kachery. @shakkuiyer @ShefVaidya pic.twitter.com/E9hBy6qyZH

— Nandagopal.K.M. (@nandaji1958) June 23, 2019
It hasn't stopped at that. Many have taken the liberty to share a picture of the singer with the groom Michael Murphy and cracked racist jokes at him, calling him black and comparing him to be a lookalike of Obama and Will Smith.
The incident is reminiscent of the time when Carnatic singer Nityashree Mahadevan and OS Arun in 2018 were called names on social media for singing devotional Christian songs in Carnatic 'krithis'.
Even though it escapes logic as to how the marriage of a singer's daughter to someone from another race or religion is connected to her performance and the sanctity of the musical form she practices, trolls have gone ahead with their opinions and drawn irrational parallels.
You need to understand several musicians have been either purchased or black mailed into accepting Christianity.Sudha, Nityasree, Aruna, Arun etc are all reported to have performed christian song with the same mouth that sung Thyagaraja krutis

— Chowkidar Non convertible (@CAPMohan) June 24, 2019
While many have stood up in defense of the singer, clarifying that the marriage was being held as per Hindu and Tamil traditions and it is no one's business to interfere with the life of the singer and her family, some trolls have shot back with unapologetic replies, justifying their stand.
It's just a drama enacted to be accepted by all. To say that all the rituals were performed and her wedding is like any other hindu wedding . Hypocrisy

— savithri (@savithrikailash) June 24, 2019
Replying to a tweet that asked detractors if they would have liked it if Sudha had "dissected" their personal lives the same way they were trolling her, an user named 'Hindu Volcano 2.0- Aginveer' said, "I would have disowned her instead of glorifying her. Sorry."
Incidentally, it was Raghunathan, who in a Facebook post in 2017 had called for a musical tradition, where 'lineage' or 'origin' are irrelevant, after Carnatic singer TM Krishna in a bid to substantiate his stand against the alleged dominance of Brahmins in Carnatic music, had said that even the mighty MS Subbulakshmi had to brahminise herself to be acceptable in the Carnatic community, ruffling many feathers.