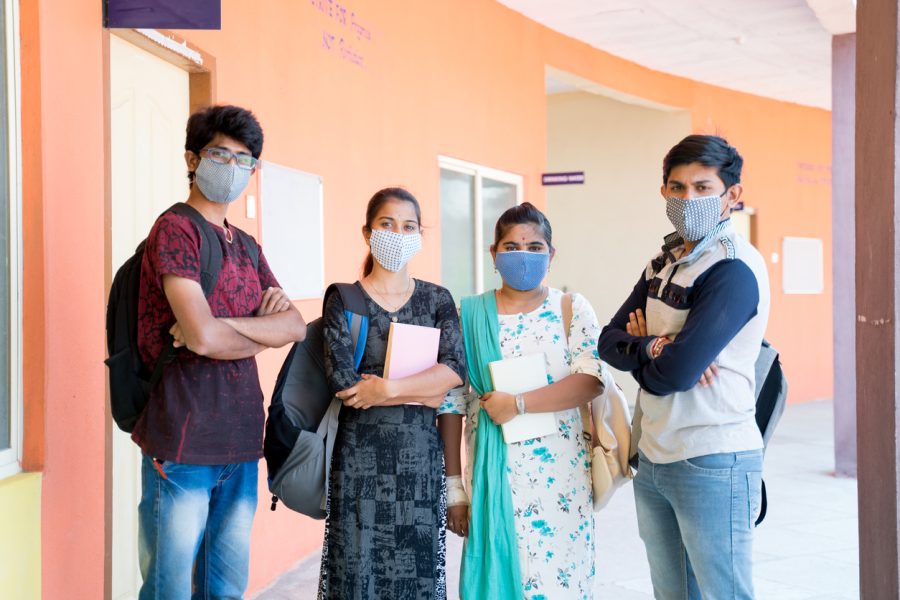 What reined in the COVID clusters in Chennai educational institutions
In April, TN health department had asked institutions to maintain travel history of students returning to campus from sports or academic meets; this helped in early detection and contact tracing
After many weeks, Tamil Nadu is seeing an increase in the per day count of COVID cases; on June 1, it was 139. Since March this year, the state has not witnessed any COVID deaths. However, with the increase in caseload in cities like Chennai, the state machinery is on high alert. 
Clusters in educational institutions such as IIT-Madras, Anna University, Shri Sathya Sai Medical College and VIT University (Chennai campus) account for most of the case numbers.  State Health Minister Ma Subramanian, attributing the rising cases to the clusters in these institutions, said COVID cases are still not in control in the northern states.
Also read: Engineering, diploma institutes in South bristle at AICTE's new fee structure

"When the students from those states returned (after vacations) to these institutions the disease started to spread. Once the cases were reported we immediately intervened and brought the spread under control. About 99 per cent of the cases were of the BA2 variant and only one sample was BA4. There is no need to panic and we have advised the institutions not to close. However, the basic protocols like wearing masks and maintaining social distancing should be followed rigorously," he said while addressing the press after an event in Chennai.
 In April, the state health department had asked the educational institutions and health officials to maintain the travel history of students — both from Tamil Nadu and elsewhere — returning to campus after participating in any sports or academic meets. That directive came in handy in the early detection and contact tracing. 
On March 12, Tamil Nadu recorded 105 cases and subsequently the numbers began to drop. On April 15, there were just 22 cases. 
Being cautious
Per government data, on June 1, there were 629 patients under treatment (including home treatment). Chennai and Chengalpattu, with 268 and 185 patients, respectively, the only districts with case numbers in three digits. Districts such as Kanchipuram, Tiruvallur and Coimbatore have two-digit caseloads. The other districts have fewer or zero cases.
Also read: Tamil Nadu home to most temples in India, says survey 
TN health secretary J Radhakrishnan, in a recent press meet, said that though there is no need to panic about the per day numbers crossing 100, the state is continuously monitoring the situation. "In Tamil Nadu, the cases are far fewer when compared to the other states. We urge the people to take vaccines. However, 43.45 lakh people are yet to take their first dose of vaccine and 1.21 crore people have not taken the second dose," he said.
He has also written to all the district collectors to conduct special mega vaccination camps on June 12.  
"If the test positivity rate rises above 5 per cent or if the bed occupancy at hospitals rises above 40 per cent, it should be a cause for concern. As of now, no district in Tamil Nadu falls in this category," Radhakrishnan said in his letter, as The New Indian Express reported. Tamil Nadu's current test positivity rate is 0.8 per cent.