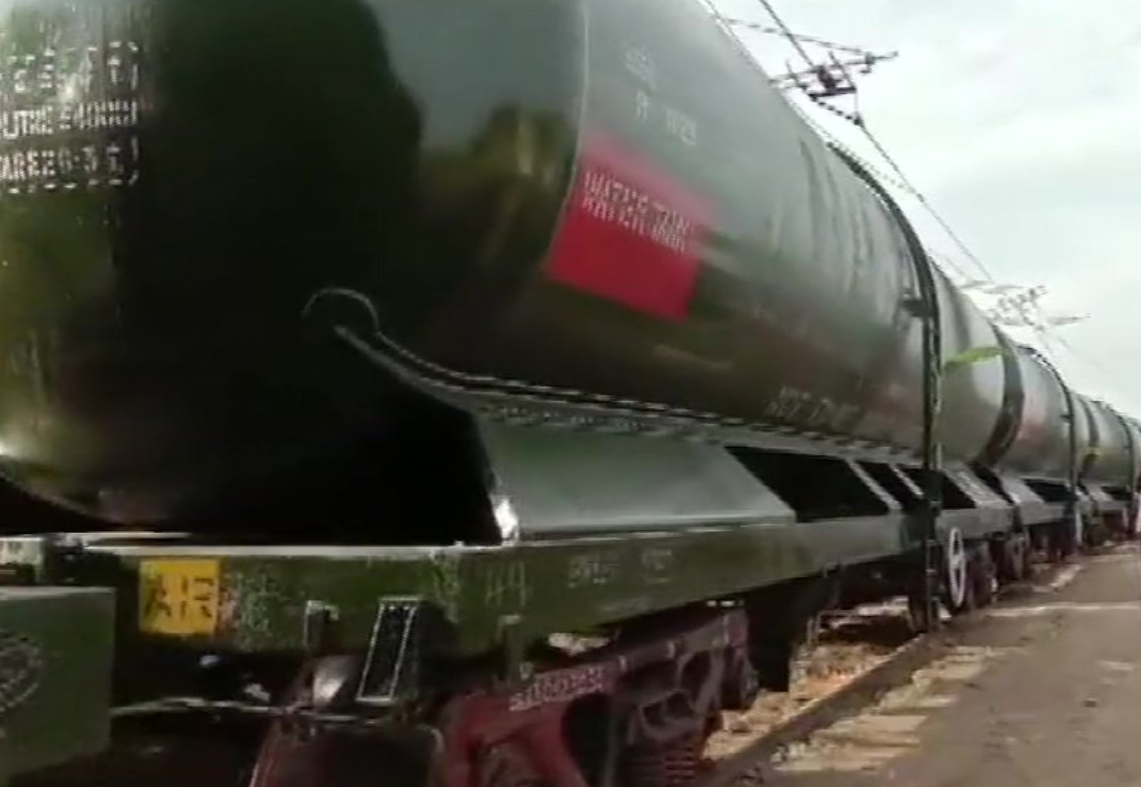 First water train from Jolarpet reaches parched Chennai
In a much-needed relief for water-starved Chennai, a special train loaded with 50 wagons of water, which was flagged off from the Jolarpet railway station in Vellore has reached Chennai city on Friday (July 12) afternoon.
The train carries almost 50,000 litres of water will be discharged at Villivakkam and will be pumped to the treatment plants at Kilpauk. It would be distributed to the households in Chennai depending upon need.
However, the places of distribution are yet to be decided.
According to the official sources, the train would be making four trips per day, transporting 10 million litres of water a day.
On June 21, Chief Minister Edappadi K Palaniswami after convening a meeting with the rural administration minister SP Velumani and other senior officials, announced that the government has decided to bring water from Jolarpet in Vellore through train.
The state government also sanctioned a fund of ₹65 crore to resolve the severe water crisis in the Chennai. The water is being drawn under the Vellore drinking water scheme.