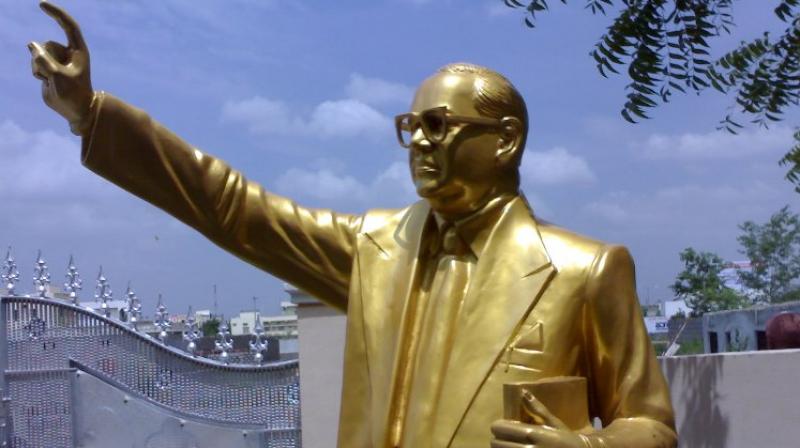 Two persons held in Ambedkar statue clash in Vedaranyam
Two key accused in the case relating to the vandalism of a statue of Dr BR Ambedkar at Vedaranyam in the district, which led to a violent clash between people of two communities, were arrested on Tuesday (August 27), police said.
Police identified the arrested as Pandiarajan (33) of Vedaranyam and Lenin (25) of Kadinelvayal. On Monday, 28 people were booked under various sections of IPC in connection with the violence on Sunday. On Sunday evening, an accident involving an SUV where a Dalit youth was injured is said to have triggered the violence. The desecration of the Ambedkar statue drew sharp responses from opposition parties including the DMK and the Left, as they demanded action against the culprits.
Officials acted swiftly and erected a new statue at the same place, even as normalcy returned to the town, police said. A huge posse of police personnel have been deployed in Vedaranyam to prevent any untoward incidents, they said.