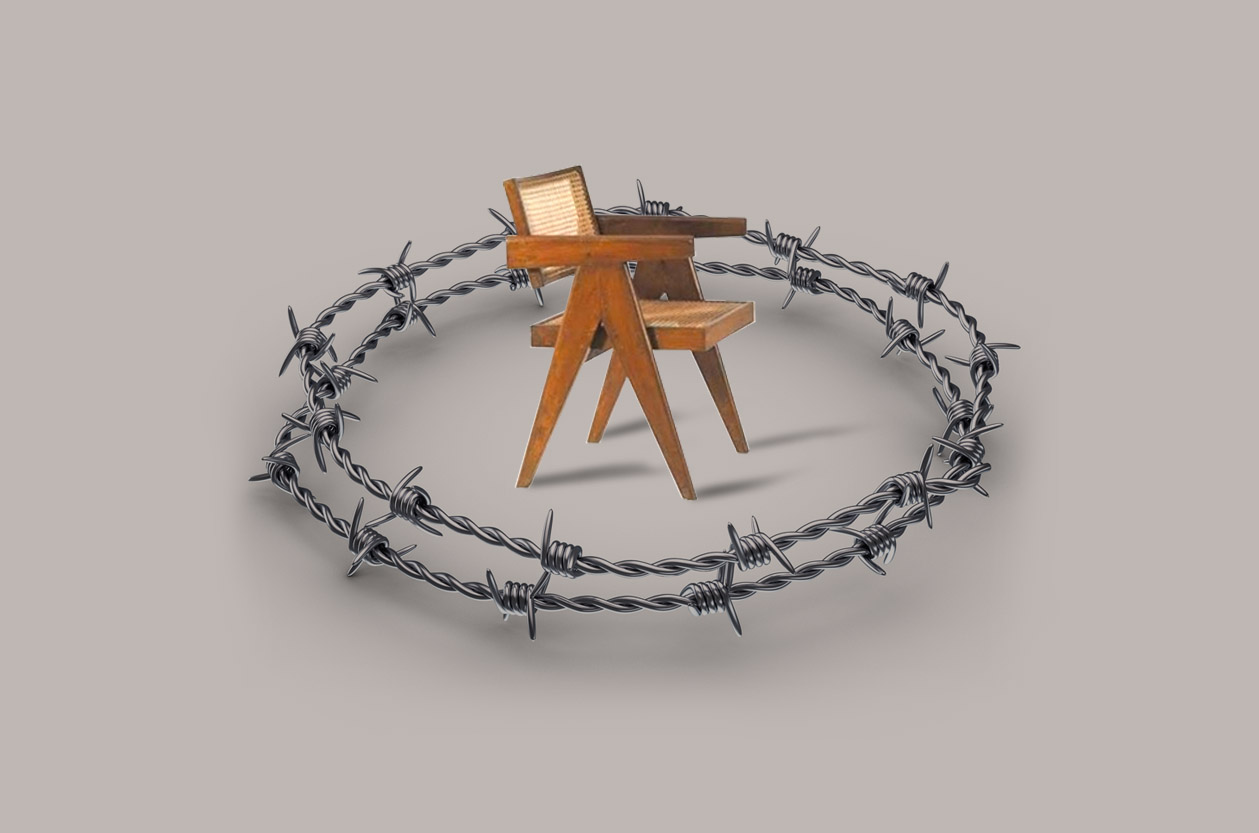 TN's Dalit panchayat heads empowered by law but crushed by caste
The recent release of 13 convicts in the Melavalavu massacre case, in which six people from the Scheduled Caste community including Melavalavu panchayat president Murugesan, were hacked to death in 1997, has turned the attention towards discrimination faced by Dalit panchayat presidents in Tamil Nadu.
Dalit panchayat presidents, despite being people's representatives and protected by a host of laws for the SC/ST community, face at least 13 types of discrimination, says G Palanithurai, a former professor of Gandhigram University.
Refused basic rights  
Palanithurai, during his research on local governance over the past many years, found that a Dalit panchayat president is:
Barred from hoisting the national flag in the panchayat office.
Denied the right to sit on a chair in the panchayat office.
Subjected to physical attacks.
Not entrusted with official records.
Subjugated by caste Hindu vice-presidents who often control documents.
Denied reports of panchayat expenditures by vice-presidents and clerks.
Addressed by caste name.
Denied the right to take decisions and to give opinions.
Denied the right to run the office independently.
Denied revenue records by village administrative officers.
Denied to talk about social justice and take up related work.
Pressured to work in the interest of political parties who fielded him/her.
Neglected by all government offices.
With Caste Hindu vice-presidents mostly entrusted with vital documents of the panchayat office, Dalit panchayats are denied the rights to host the national flag on office premises and are subjected to insubordinate behaviour by deputies and clerks who refuse to hand over panchayat expenditures to them, Palanithurai study mentions.
"These discriminations are only limited to the working environment and not found at the community level. It is a shame to say that we are living in the land of Periyar," Palanithurai says.
Sujatha, a former president of Puthur panchayat, Thiruvallur district, says that the discrimination faced by women panchayat presidents from the Dalit community is more based on gender than caste.
"When I was the president, upper caste men used to send many petitions, mostly information under RTI, just to annoy me. A chunk of my first term passed chasing those petitions. They did that to me because I am a woman and a widow," says Sujatha, the wife of a former panchayat president who was elected unopposed.
In order to empower Dalit panchayat presidents, Palanithurai had formed a Dalit Panchayat Presidents' Federation and held training programmes for them during his term in the university.
"But after I handed over the federation's management to the hands of the presidents themselves, it started to lose steam because of various reasons including interference of political parties," he lamented.
On the release of the 13 convicts in the 1996 Melavalavu mass murder case, Palanithurai says the present BJP government has introduced a "structured fear" among the Dalit communities through its anti-minority measures.
"Mahatma Gandhi through his efforts to empower Dalit communities had removed that fear among them. It was due to his efforts that each and every person from backward communities mustered enough courage to shout the slogan of 'Vande Maataram' against the British. But by releasing the killers in the Melavalavu case, the state government has let the Dalit community down," he says.
A gory massacre, but no justice?
On June 30, 1997, a group of Caste Hindus, intercepted a bus in which Melavalavu panchayat president Murugesan, was travelling along with five others including panchayat vice president Mookan. Enraged over the district administration's decision to reserve the Melavalavu panchayat president position for SC members, leading to Murugesan's appointment, the miscreants hacked the five to death and beheaded Murugesan. His head was thrown into a well, half a kilometre away from the spot.
As many as 44 accused in the case were chargesheeted and 17 were given life sentences. However, 13 of the 17 were recently released for "good conduct", on the occasion of the birth centenary celebrations of MG Ramachandran, the former chief minister of Tamil Nadu. Another convict Jothi died in jail in 2010.
Dalit activists, however, call the release a denial of justice caused by circumvention of laws.
"The perpetrators were convicted under Indian Penal Code (IPC). That's why they are able to get released from the prison. Had they been convicted under the SC/ST Act, the provisions of the Probation of Offenders Act wouldn't have applied to them," says Madurai-based independent researcher Pandian, who works on Dalit rights.
He says Murugesan, before the fatal attack, had filed several complaints with authorities about the discrimination meted out to him. But the state has failed to protect him. "This itself amounts to discrimination," he alleged.
To protest or play along?
R Elango, a member of the Dalit community and a former panchayat president of Kuthambakkam, Thiruvallur district says such caste-based discrimination can be handled if Dalit presidents play along with the upper caste, to earn their trust and consensus.
"I was a panchayat president for 10 years. My panchayat is dominated by Dalits. So I did not face any major problems the other Dalit panchayat presidents face. However, on the official level, I have observed that Dalit presidents are often treated with disdain by their subordinates," says Elango, who also trains panchayat presidents on local governance.
He says, of the 4,000 Dalit panchayat presidents elected in the state so far, 1,000 to 1,200 have struggled with caste-based discrimination.
"In order to end the discrimination, Dalit presidents need to follow a few tactics. They should first try to bring a consensus among the dominant caste of that particular panchayat on their taking up the official position. They should avoid countering the dominant caste. If they are asked to sit on the floor, Dalit presidents must shed their ego and act accordingly. If the dominant caste does not allow them to enter the panchayat office, they should work from home. Within a limited period of time, say six months, the dominant caste will throw in their towel and accept the Dalit's leadership. It has happened with some of the panchayat presidents we trained," he adds.
K Samuel Raj, general secretary, of Tamil Nadu Untouchability Eradication Front disagrees with Elango's alternative.
"The Constitution has provided reservations to Dalits, particularly to enable them to meld with the mainstream and take leadership in politics.  But if a Dalit panchayat president, pays obeisance to the upper caste and adjusts with the discrimination meted out to him, it will have a negative impact on the minds of others in the community. If he obliges to such demands, it is best for him to resign from his post," he says.
Raj says instead of bowing down to the upper caste, a Dalit panchayat president must fight to retain his position with the support of all democratic institutions.
"Even if an upper caste person is elected as president and he chooses to work honestly, he will face opposition from the people. So, a Dalit panchayat president should find better ways to get his work done instead of paying obeisance to the upper caste," he adds.